University confirms four cannabis consumption zones on campus
Of the four locations, three will be located near student residences
Adam Lachacz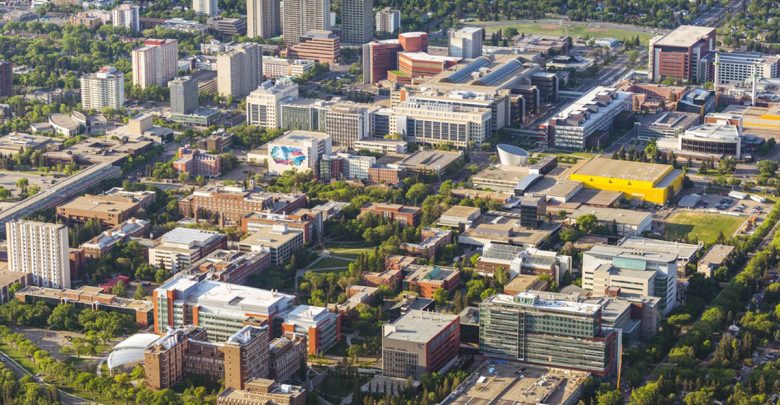 The University of Alberta has announced the four approved legal cannabis consumption zones for students, staff, and the community to use.
The four locations are: behind Lister Centre, behind Nîpisîy House, outside the northwest corner of SUB, and outside of Rutherford North Library on the northwest side. Cannabis smoking and vaping are only permitted on university property in those areas.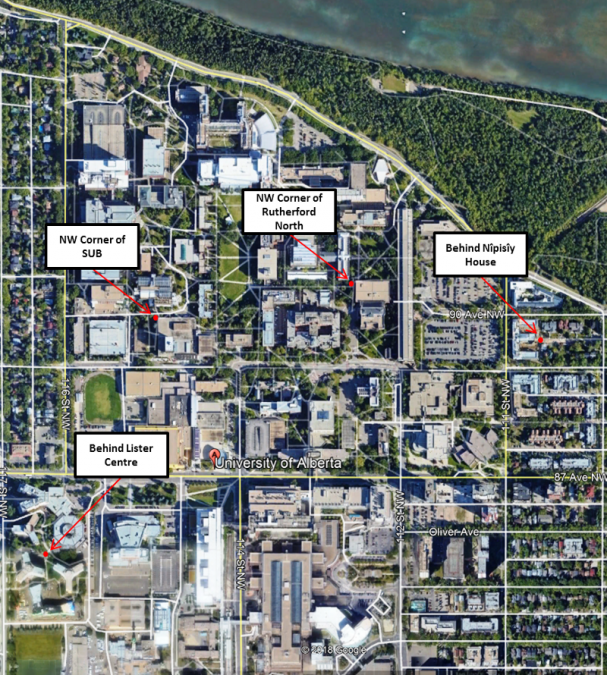 Three of the locations are close to residences and will permit legal cannabis use for those who live nearby. According to the U of A cannabis regulations, Consuming cannabis within university residences is not permitted. Growing cannabis in any university building will also not be allowed unless it is for an approved research project.
On October 11, the university approved the sites upon recommendation of the cannabis working group. Andrew Leitch, director of risk management services, said on October 15 that the locations were only "90 per cent" confirmed and that "details still need to be ironed out." While the zones haven't changed as of October 17, he said the locations could change in the future.
"This is a very sensitive issue," Leitch said. "There are some people who would say no smoking [of cannabis] on campus at all. There are a lot of concerns that we have to look at, like second-hand smoking."
Students' Union vice-president (external) Adam Brown said that the SU was involved in determining the location of the zones, and was happy with the results.
"Those will very likely be the spots [for legal cannabis consumption]," Brown said. "I would be very surprised if these spots change."
Leitch said the most controversial locations for cannabis use are the ones in the centre of campus, including by SUB and Rutherford Library.
"Residences are more of a no-brainer for most people," Leitch said. "All students living in residence are adults who can make their own decisions."
Cannabis use at the other U of A campuses will be governed by their own sets of policies. As of October 17:
Augustana is evaluating whether cannabis can be used on university property. Students living in residence will not be able to use cannabis inside their rooms.

Campus Saint-Jean (CSJ) is developing their cannabis policy, however, cannabis use within its residences is not permitted.

No smoking or vaping of cannabis at South Campus.

Enterprise Square Campus will not be permitting any cannabis use.
According to Leitch, the policies for CSJ and Augustana will be in place "soon." He said that each campus was afforded the opportunity to develop its own policy as they all have their "own culture and students."
The U of A's policies on cannabis are more lenient compared to other post-secondary institutions in Canada. Several universities, including the University of Toronto and the University of Calgary, will not permit cannabis use in residences or on-campus at all.
"The process is creeping along," Leitch said. "It is fascinating to see all the different policies and preparations or lack thereof that other organizations, municipalities, or institutions are at in terms of cannabis legalization. We truly are looking to each other to chart a direction."
"Legalization will be a learning process for the U of A," he added. "What may work on day one could change. Or vice-versa. We just want to make sure that cannabis users have safe places that are not just out on the fringe somewhere."