Campus Life
News
Campus Food Bank holds seventh annual fasting fundraiser
The goal of the campaign is to raise $4,000, which would go to the food bank's operating costs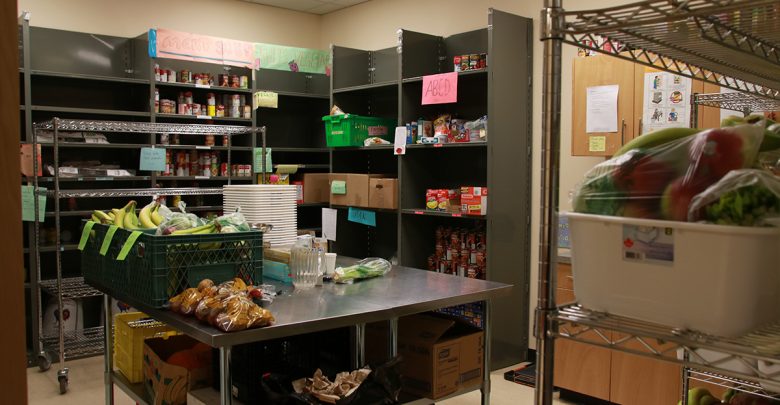 The Campus Food Bank is aiming to raise money and awareness about food insecurity through a 24-hour fasting campaign.
In order to promote a better understanding of the lives of people facing a food shortage, the Campus Food Bank is holding their seventh annual fasting campaign, called The Fast and The Studious, from November 30 to December 1. People can sign up as individuals or groups via their Canada Helps page and free food will be provided at the end.
Before the actual fast, each individual or group will need to raise money for the food bank and the top teams will receive a prize. The goal this year is to raise $4,000. All the money will go toward operating costs like rent, staff salaries, programming costs, and buying food.
Harman Kang, chair of the Campus Food Bank's fundraising committee, said The Fast and the Studious campaign is valuable because it allows the greater campus community to help the food bank serve people in need more effectively.
"It's a very important fundraiser that we have because it really gets the campus community involved in our purpose," she said.
Kang added that the fundraiser also allows participants to experience food insecurity.
"It's really just an enlightening thing to go through," she said. "You really learn how food insecurity feels like for those 24 hours, which a lot of the U of A students, alumni, and staff don't really get to experience on a normal basis."
The Campus Food Bank also provides hampers full of non-perishable food items to people in need at the University of Alberta, including students and their families. Kang believes that the food bank is helpful to the greater Edmonton community as well.
"About 28 per cent of our clientele are children," Kang said. "There definitely is a huge relevance to the food bank not just to the U of A, but to the community in general."
Kang added that the number of people who turn to the food bank for support is rising — they've had a 40 per cent increase in the number of people they served in the last two years. She said the campaign gives people an opportunity to form a sense of solidarity with each other.
"We're not alone in the struggle," Kang said. "We're helping one another and that's just a very good thing to be a part of."