Is Cardi B's new single worth your "Money"?
Cardi B flaunts her love material culture and her daughter Kulture in new single
Étienne Fillion-Sauvé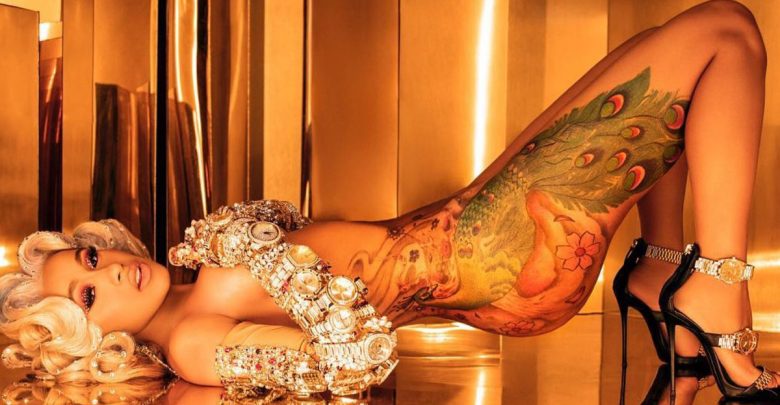 While her debut studio album Invasion of Privacy came out last April, Cardi B's privacy got invaded on October 23 as her single "Money" was leaked two days prior to its intended release date. However, both the artist and her fans seem to have responded positively to the occurrence, with the track already trending on YouTube.
This is Cardi B's first single since releasing Invasion of Privacy and giving birth to her daughter, Kulture, in July. Seeing the artist return to her work so soon after her pregnancy demonstrates the passion she has for her craft. "Money" is a track full of clever references, including nods to Black Panther, MC Hammer, and Dasani bottled water.
The three-minute track features a heavy beat, along with Cardi B's signature no-nonsense attitude. She flaunts her love of material possessions while sliding in mentions of her daughter, demonstrating a certain amount of care and affection. Although Cardi B claims she's doing it all for the money, her apparent love of both culture and Kulture say otherwise. "Money" clearly has some thought and care behind it.
The beat is simple yet effective: the piano's steady stomping creates an ominous and infectious groove, which the rattling sound of the drums strengthens. Cardi B's lyrics thunder above the beat, resonating with passion and relentless energy. At times, her flow is strong and steady like a marching army, and at other times its fluctuating cadence feels like a frenetic battle-cry.
While Cardi B shows love for her daughter in "Money," the single lets listeners know how much being rich matters to her. This may sound disparaging, but the honesty of such a statement is laudable: Cardi B likes money, and being a rapper is her job. That doesn't mean she can't excel at it, and the dynamic artistry of "Money" is proof of such.