Campus Crime Beat — December 2018
Here's some of the criminal activity that's happened on the U of A campus over December
Nathan Fung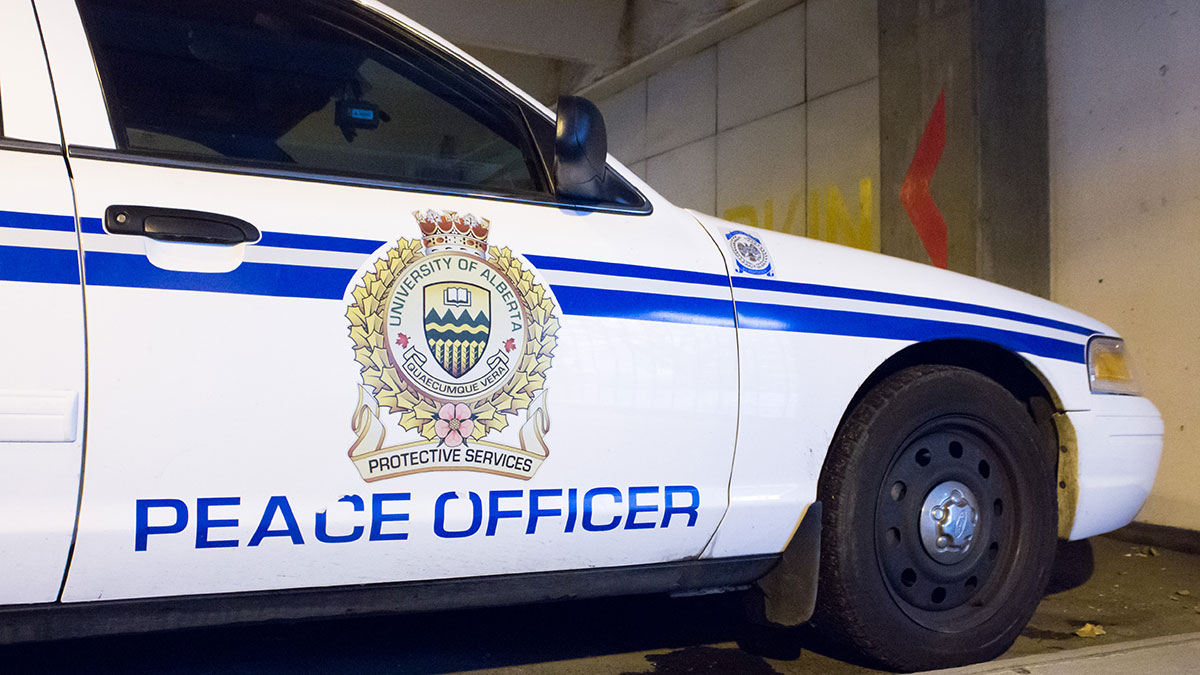 Student-on-student violence in CAB
On December 4 at 5:00 p.m., a "heated argument" occurred between two students over who had a room in the Central Academic Building. A group of students were using the room to play card games when another student entered claiming he had the room booked. The argument escalated when one of the students in the room shoved the other student.
After the student claiming he had the room booked left, one of the other students reported the incident to UAPS, but declined to take any further action as they only wished to have the incident documented.
Starbucks burglary
The Starbucks kiosk at the Edmonton Clinic Health Academy was broken into by an unknown female on December 8 at around 3:54 p.m. UAPS said that the female took seven boxes of foodstuff from a storage room, and that video footage of the break-in will be provided to the police.
Graffiti in the Education Building
Following reports of a "suspicious male" in Education South on December 9, UAPS found "derogatory and sexual messages" written on the bathroom stall somewhere in the building. The male had left the scene by the time UAPS responded. However, UAPS claims to have an idea about the suspect's identity and is pursuing the case further with Edmonton Police Services.
Five stolen laptops
From December 1 to 21, around five cases of laptop theft had been reported to UAPS. In one instance, a student in Cameron Library on December 13 had their laptop stolen after they had walked away from where they were studying, leaving their backpack and laptop unattended. According to UAPS, video footage of the library was reviewed, but they were unable to identify who may have taken the student's property.
The next day on December 14, another laptop was stolen from a student in the Central Academic Building. However, UAPS was able to trace the laptop and located it in the possession of another student. The incident is still being investigated.
UAPS inspector James Elkow said that theft of unattended property happens frequently on campus and that students can prevent it by being more careful with their things.
"We tell people to not leave their stuff unattended but they do," he said. "I've even seen wallets left on tables [by students]; they walk away to go to the bathroom and there's like a hundred people sitting around there, but that doesn't mean anyone just can't walk on by and grab it."
If you notice any suspicious activity on campus, call University of Alberta Protective Services at (780) 492-5050, or Edmonton Police Services at (780) 423-4567. In an emergency, call 911.