ETS announces there's only one bus route now and we all have to share it
I don't wanna share, dad
The Gateway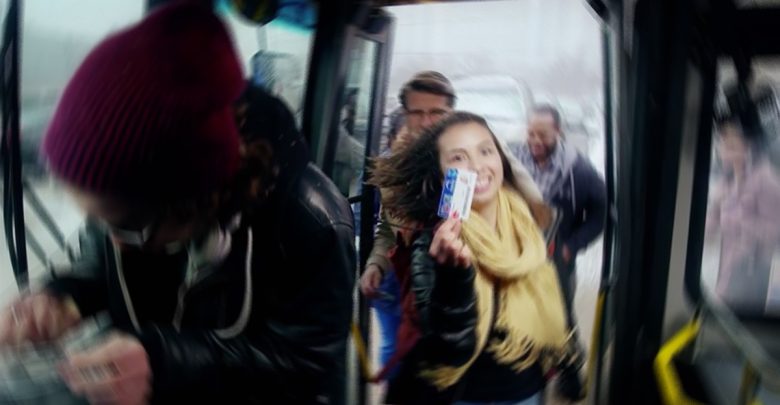 All bus routes in Edmonton will be amalgamated into one single route under a new plan announced by Edmonton Transit Service.
Under the new system, transit users can board any bus and arrive at their destination eventually. Average travel times are expected to be 12 hours for most trips, a slight improvement over current service. Buses will run every 15 minutes during peak hours. On evenings and weekends, frequency will be reduced to once per hour.
Service will be temporarily suspended whenever Venus is in retrograde. Fares will be raised to $10 to reduce the tax burden on the driving suburban elites and reflect the costs of the "premium" service provided. Payment will be accepted only in loonies. Students will see U-Pass rates increase to $1000 per term.
At University transit centre, one student who commutes on ETS to campus every day from Castle Downs, said she was "disappointed, but not surprised."
The new route is the result of years long consultation conducted by the city to make bus service more efficient.
"Our consultation revealed most transit users want one-seat rides, and seniors want service close to their homes," said an ETS spokesperson. "Users also found the current system confusing. The new 123456789 Super Express School Special will serve everyone's needs, and result in millions of dollars in savings."
Edmonton Mayor Don Iveson attended the announcement wearing one of his "Lets Ride" campaign shirts, featuring a tangled blue line representing the new bus route. Speaking at the event, Iveson said Edmontonians have waited too long for changes to transit, and now "transit users will get the service they deserve."
During debate at council, city staff recommended council pass the motion to please powerful Dark Lord Henday, who's ring road is prophesied to rule Edmonton for all eternity. Councillor Mony Bourgeoiserina hailed the motion as a victory over wasteful non-essential bus routes, suggesting that all savings be reallocated to building more roads without sidewalks. Councillor 🅱️🅱️ron Raclette voted against the plan, saying he was disappointed council would not consider making the new bus route free.
In addition to the service change, all transit centres will be demolished as they are unnecessary under the new system. The plan includes funding to convert the centres into parking lots with new public art dedicated to the glory of commuting by single occupancy vehicle.