Lister dodgeball all-star finds love
It's out there for everyone
The Gateway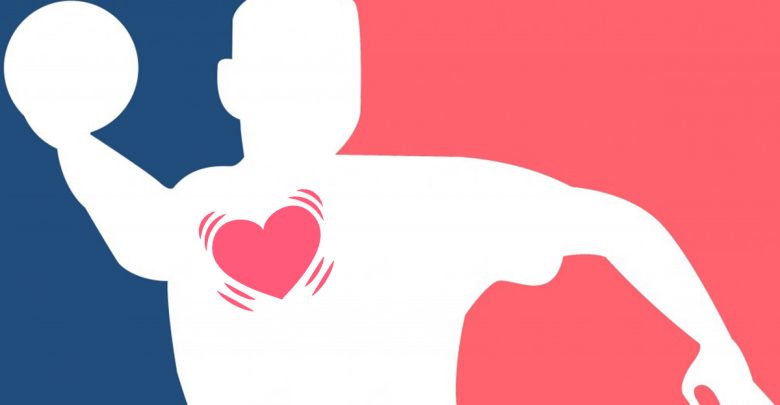 Third-year environmental sciences student Brandon Sandbag did not expect to receive anything more than a black eye last weekend at the annual Lister Dodgeball League tournament when he accidentally was hit in the face with a rubber ball.
"In that moment, I was just really upset," he said. "Dodgeball is a really big deal to me and when I got hit in the face by that giant ball… I know that sounds dumb, but I have a really sensitive face… the first thought that went through my head was, 'Oh damn, now I can't finish the dodgeball game.'"
But is ball all there really is to life? After last weekend, Sandbag isn't sure what to believe any more.
"Despite my injury, my team ended up still winning," Sandbag said. "To celebrate we all went out for pizza and beers at Duke's." 
It was at Duke's that Brandon met Srandon Handbag. Her hair was in a messy top knot and she was wearing the dodgeball colours of his opposing team, yet, Brandon couldn't keep his eyes off of her. So, it was to his surprise that this top-knotted damsel started striding over towards him.
"I guess she just really had a gumption to get the ball rolling," he said. "I couldn't believe she said 'Hi, I'm really sorry for today.'"
He sighed and laughed recalling the idyllic, dodgeball romance.
"Why are you sorry?" Brandon recalled asking her. "I just thought it was so funny that this hot girl was coming up to me and then she hit me with a curveball… she had been the malevolent ball handler."
At this point, Brandon recalls he was still nursing the black eye from hours before.
"I probably looked like a tool," he said. "I was holding this pack of iced peas from my dorm against my face and one of my buddies had been trying to convince me to use some of his girlfriend's concealer on the black eye so I looked less like a 'zombie.'"
Brandon remembers the moment that he knew it was going to be real between him and Srandon.
"It was when she asked, 'I know you're one of the most popular guys on the Lister Dodgeball team… but do you want me to get you a beer?'" he said.
Brandon and Srandon are the first couple to become Facebook Official after meeting through the Lister Dodgeball league. Since becoming Facebook Official with the dodgeball allstar, Srandon has gained over 100 new facebook friends, making her officially, the girl in Lister with the most facebook friends. Brandon and Srandon have no plans to play any contact sports in the near future. "Right now I think we're just gonna lay low," Brandon says, "I don't want to really risk playing dodgeball with Srandon again and getting another black eye. However, we were talking about maybe trying yoga!"