Patches is now my wife
I love her so so so so much <3
The Gateway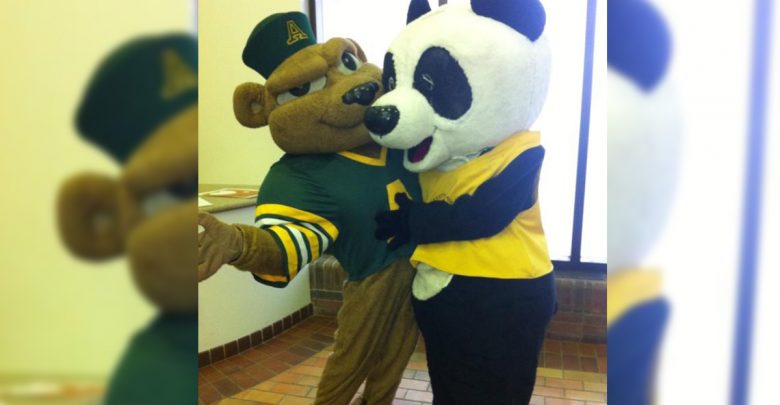 Yes, I know it's hard to believe, but Patches, everyone's favourite, cuddly panda mascot, is now my wife, from death do us part. It's wonderful. I've never been happier.
She's beautiful. She makes me laugh. While she's more on the quiet side, that doesn't matter because she says everything by the way she walks, the way she carries herself. In every step she takes, I'm inspired, struck by awe in how much I'm in love her.
We go for walks in the river valley. We share brunch at Sugarbowl, sipping mimosas and swapping flirtatious pleasantries. We read each other stories, alternating every night between who reads to who. Last night, I read her an excerpt from The Canterbury Tales. Tonight, she'll read to me my favourite chapter from The DaVinci Code. I will fall asleep to the sweet, soothing tones of her voice. Right before my eyelids shut fully, when I'm so tired I can no longer distinguish the words she's speaking, I will know that I'm in a safe place.
In the summer, we'll make love under the stars in the middle of quad. We'll hold each other close, closer than two people have ever held each other before. There will be nothing beyond us, no outside world, no troubles, no quandaries. Just us.
Patches is my queen, my goddess, my muse. Everything piece of art I create comes from her. Everything I do is for her. Nothing can stop me from loving her.
Because of our love, I know that in 60 years I will die happy. I regret nothing now that Patches is my loving, perfect wife.