Streeters: What are you looking forward to doing once finals are done?
"Definitely just binge-watching every movie possible."
Nathan Fung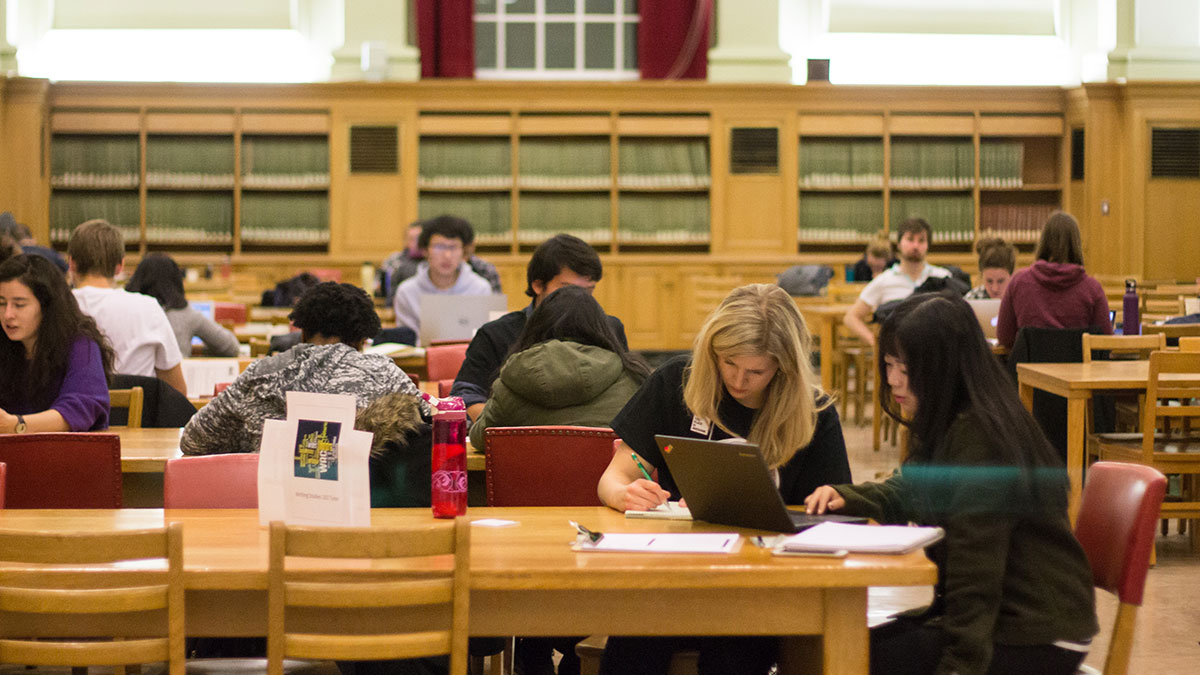 With exams nearly over and Christmas break on the horizon, students are just a step away from saying goodbye to the Fall 2018 semester. The Gateway asked students what they're looking forward to doing the most once they're finished their final exams.
Tianna Rusnak — ALES III
"I'm really excited to sleep again and I'm excited to go back to the gym and actually move my body again."
---
Garima Ragmi — Science II
"I'm going to New York to visit my cousins, so I'm really excited about that."
---
Wang Yiwang — Science I
"Have some sleep. Maybe go out to have some food because you know, eating in a dorm for about four months, anything tastes good but if you continue eating it for four months it doesn't taste good anymore."
---
Ethan Cinq-Mars — Engineering III
"I'm working on a bunch of projects with a buddy that we're just kind of starting and I haven't really had any time to work on them… [And] obviously going drinking with the boys and hanging out, the usual stuff. I definitely need to sleep — I haven't slept in four days."
---
Samantha Papuha — Arts IV
"Definitely just binge-watching every movie possible. I have everything cued up on Netflix so, getting going on that. Probably going to pop on Monty Python and the Holy Grail, Life of Brian, and definitely The Godfather."
---
Sundeep Oed — Engineering I
"Honestly I was wanting to prepare for semester two, see where it's at. [Being in first year engineering,] I got the hang of it here and there but I still wanted to see. And maybe sleep, you know."
---
Nicole Davidson (left) — Education III
"I'm looking forward to resting and catching up on some family time and hanging out with friends. Maybe eating some good turkey this Christmas.
Shaelyn Houlder (right) — Science III
"Definitely going home. I'm from six hours away so I'm looking forward to going home and visiting with family and spending time with my cat and eating really good food."