University of Alberta performs Thanos snap on deferred maintenance, demolishes half of campus
What an efficient way to solve our debt problem
The Gateway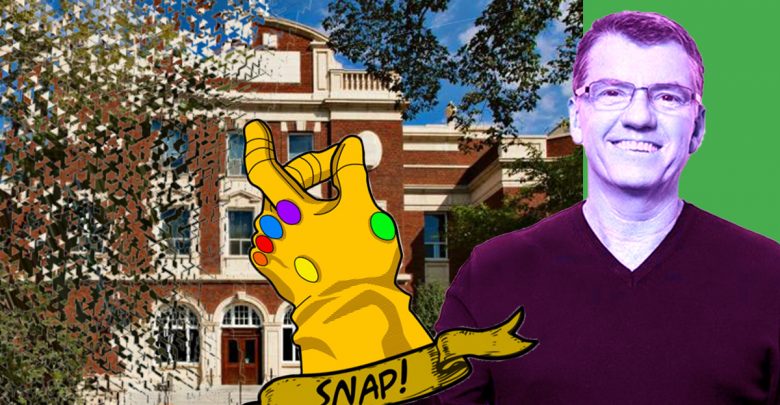 Citing out-of-control maintenance costs and crumbling infrastructure, University of Alberta President Thanos announced half of all buildings on campus would be demolished immediately.
The snap is expected to save the university at least $500 million in deferred maintenance costs. At the announcement, Thanos stated that university finances would now be "perfectly balanced, as all things should be." Buildings were chosen randomly, and facilities such as Humanities, Cameron Library, SUB, and DICE have now been imploded. Students are advised to check Bear Tracks for schedule updates, as some classes will now be held on piles of rubble.
Students' Union President Reed Lharson was pleased by the move.
"The SU has been advocating for funding to address deferred maintenance for years," he said. "We're happy to see the university is finally taking action."
The move was not without controversy; faculty union representatives strongly condemned the implosions, stating that half of all professors have lost their offices along with all personal belongings inside.
"The university has violated our academic freedom by destroying our offices, integral places for us to hoard books, knick-knacks, and ungraded student work," said an anonymous English professor. 
In response to criticism, President Thanos held firm.
"Fun isn't something one considers when balancing the university," he said. "But this does put a smile on my face."