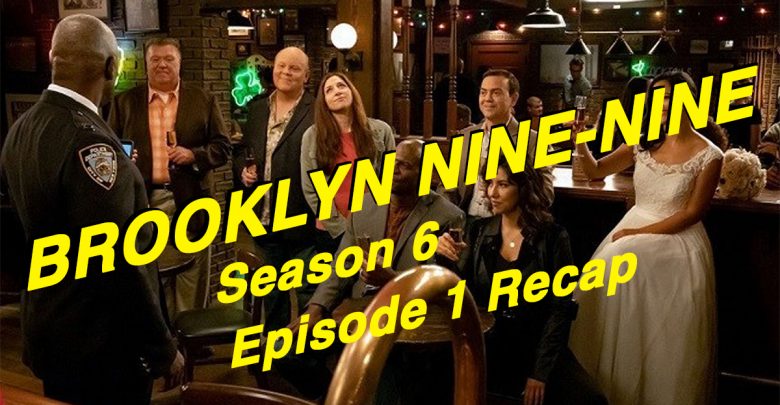 The season premiere of NBC's Brooklyn Nine-Nine season six has shown that not much has changed in terms of characters and style. Only the discussions being depicted on screen will be even more real.
The first episode of the season begins with Jake and Amy, now husband and wife, embarking upon their honeymoon. The two newlyweds begin their married life with an unexpected surprise guest interrupting their trip. This sparks a case, albeit unorthodox, to be solved. We also find out (right away) if Captain Holt received the commissioner position he was vying for during season five, after a rude cliffhanger in the previous season finale. It all feels as it should, like nothing changed at all.
Considering that the series was cancelled, the existence of this episode is fantastic. In May, after five seasons, Fox decided to cancel B99. After 24 hours of intense public pressure, the series was picked up by NBC. Watching the now-resurrected series, one could not tell the cancellation even happened. None of the quality has been sacrificed at all. The laughable moments and memorable lines are still there as they were while the show was on Fox.
Spoilers below
While Captain Holt did not get the commissioner position, the season still seems like it will be charting a new course. Gone are the days of Holt trying to not make waves within the NYPD so he could ascend to commissioner unblemished. Now, Holt has realized that he can make the change he wants by speaking up simply as captain of a precinct.
This is just one new plot line that we can expect to spice up the social commentary and activism the show will explore. B99 has always been set in an idyllic setting, where the characters and the villains live in a somewhat fair society. Only a few episodes have discussed the more difficult aspects of today's real world. This season opener looks to be changing that.
Even straight-shooting and goody-two-shoes Amy has grown. Instead of constantly seeking the approval of her superiors and playing to their tune, Amy expressed a desire to not give a hoot. It will be interesting to see how this character development will play out over the season.
Actress Stephanie Beatriz, who plays Rosa Diaz, hinted of a #MeToo episode being produced for the newest iteration of B99. She directed it and said that it will center on Amy. The topic is definitely timely and will prove to be an interesting addition to the repertoire of B99's episodes.
Seasons four and five also explored Diaz's bisexuality. She came out to her parents, who were not immediately supportive of her decision in a gut-wrenching scene. Beatriz confirmed on social media that the show would continue to go deeper into Diaz's personal life.
B99 seems to be setting up an exciting season full of the same toit humour, pop culture references, and overall ridiculousness with the addition of some more real world commentary. In other words, it's delving into the full bullpen (the FBP) that is 2019. If you ask me, it's going to be a good ride.