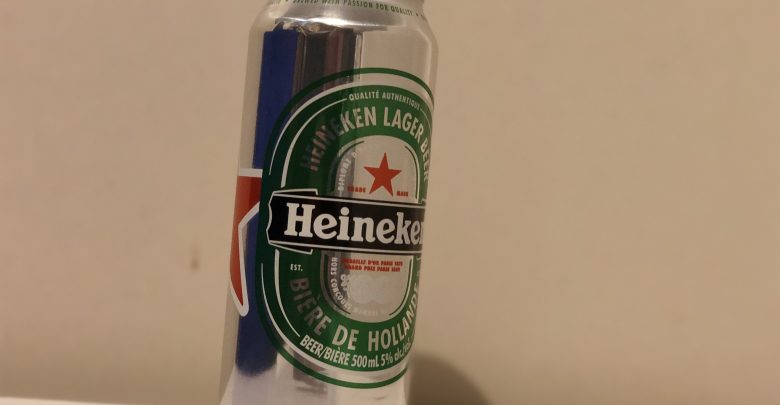 Heineken
Price: $18.99 / 6 bottles 330 ml (Liquor Depot)
My first-ever beer was a Heineken. My views towards it have definitely changed since that fateful day.
The beer is pretty darn simple. Its ingredients list is limited to three items: barley, hops, and water. You can't get more down-to-earth than that. Interestingly, Heineken says it uses a specific yeast type to help produce a fruity flavour. This yeast component is then filtered out during fermentation.
As a pale lager, Heineken is fairly good. It's clean, with rarely any hops to be found. The beer is crystal clear to look at. While it's definitely not the smoothest beer to drink, it's light and refreshing. The fruity undertones it claims to have are subtle at best. The beer is fairly consistent and never watered down like other mass-produced beers. It must be chilled, otherwise it goes down incredibly dry.
The aroma that hits you when the can first opens can be overpowering for some. My recommendation is definitely to enjoy it from a bar that has it on tap. Surprisingly, Heineken pairs well with spicy foods. My personal favourite is to enjoy it alongside spicy salsa with nacho chips.
In terms of comparability, Heineken is middle of the pack for me. It definitely is good, but there are many more and better offerings out there.
Overall, Heineken is a comfort beer for me. If I go to a new place where I may not know what's on tap, I'll always fall back to it.