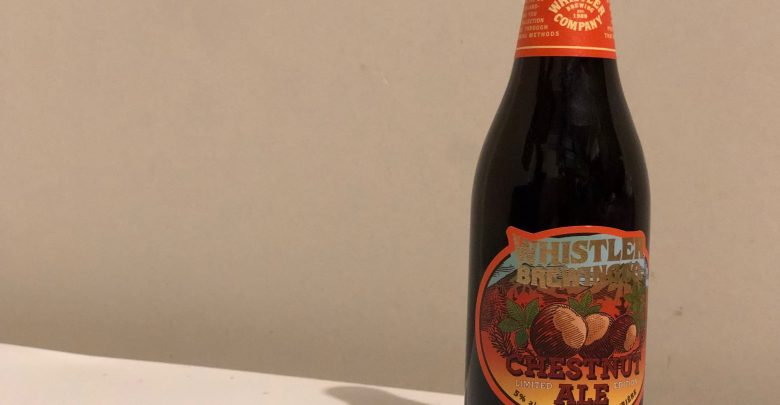 Whistler Brewing Company Chestnut Ale
Price: $18.99 / 6 bottles 330 mL (Liquor Depot)
I really try to steer away from seasonal beers. You never know if they will actually be any good. And if one is, you will only get it for a limited time.
Well, I decided to go out on a limb and try this chestnut ale out. Mostly because it was on sale. I was very pleasantly surprised.
Whistler Brewing Company Chestnut Ale is now my favourite beer out there.
A dark amber-brown in colour, the ale pours out nicely with a minor off-white head. My only criticism of the beer is that the head lacks any real duration; it disappears very quickly.
The ale has a strong flavour of roasted chestnut and coffee, with some slight toffee and spicy malt undertones.
It is smooth to swallow and has a fantastic taste. I can definitely see why this beer is only a seasonal offering. Obviously, roasted chestnuts are only a Christmas thing. Plus, the beer is very hearty. It would be something you would want to drink after a hot summer day.
The beer really pairs well with dessert. Having it with a slice of cheesecake or even some Häagen-Dazs ice cream is a real treat.
It is so unfortunate this beer is only a seasonal offering. It's warm, hearty flavour has had me buy it a few times this fall season. I guess I'll just have to stock up for the year, like a squirrel hoarding chestnuts.