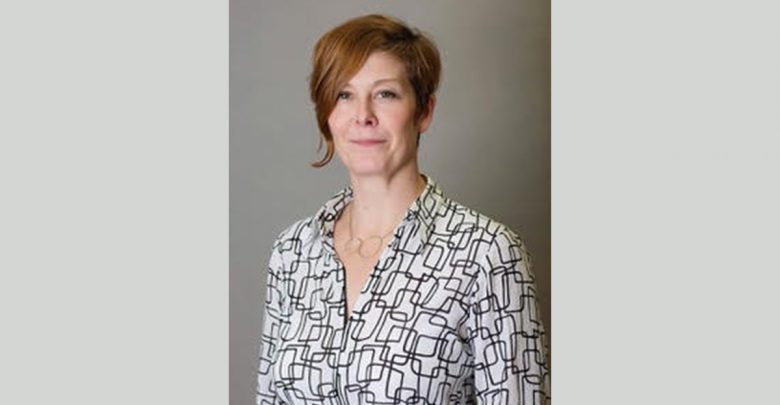 Cressida Heyes, a professor of political science and feminist philosophy at the University of Alberta, didn't initially intend on becoming an academic — but decided to follow her passions and see how she would fare.

That decision paid off as Heyes was appointed Henry Marshall Tory Chair on December 5, a position granted to internationally recognized academics — mostly specializing in the humanities. Heyes applied for the position and competed with other applicants starting last August. After having her application reviewed by various administrative levels, the Board of Governors awarded Heyes the title based on her research, teaching experience, and service to the U of A.

As part of the new position, Heyes will receive $20,000 in research funding per year, which will support projects that she previously was not able to fund. Heyes hopes to use the title as a way to gain greater respect and financial aid for projects in her areas of study.

"Some of the fields of research I work in don't always get the most respect," Heyes said. "A title is quite consequential because it provides the opportunity to gain visibility for people in projects that otherwise might have languished."

With the money gained through the position, Heyes will be working on a project regarding the different contexts in which sexual violence is regulated, which includes criminal law and institutional policies.

Heyes also hopes to create more supportive and welcoming learning environments for undergraduate and graduate students.

"As an intellectual leader, I think that this is part of my leadership mandate," Heyes said. "We need to create more learning environments where rejection is something people learn to roll with and feedback helps people grow instead of being devastating."

Heyes' main research interest is exploring how our personal lives and political phenomena impact each other. This general theme is the basis for her studies.

"People say that the personal is the political," Heyes said. "I'm interested in how [we] take things that happen to us as political subjects that might seem very personal or intimate and think of them as political phenomena and vice versa."

Her new project, Sleep is the New Sex, aims to investigate the cultural role of sleep in relation to feminist philosophy.

"Everyone has an opinion about sleep," Heyes said. "It's interesting to talk to people about the role they imagine sleep has on their own lives and the political world."

Before coming to the U of A in 1999, Heyes received her bachelor of arts in politics, philosophy, and economics from Oxford University. Although she did not plan on becoming an academic at first, she won a scholarship to McGill and earned her master's degree in political science and PhD in philosophy. Heyes noted that she loved the independence and research experience she gained in graduate school.

"I really enjoyed graduate work in a way I have never enjoyed undergraduate work," Heyes said. "It was because of the research and self-driven aspect of it."

Heyes added that graduate school provided her an opportunity to explore her ideas and grow intellectually.

"I have worked as hard as I can for a long time in terms of thinking, writing, and the kind of work I'm capable of doing," Heyes said. "I've reached the conclusion that one feature of a good life is having the opportunity to push yourself to the edge of something that you love."

Heyes' practical advice for budding academics is to become familiar with the job of an academic in addition to being passionate about a certain subject.

"If you want to become an academic, you'll be doing a job. It's not like being a student," Heyes said. "Find out what the job is and familiarize yourself with how the academic job market works because it really is global."