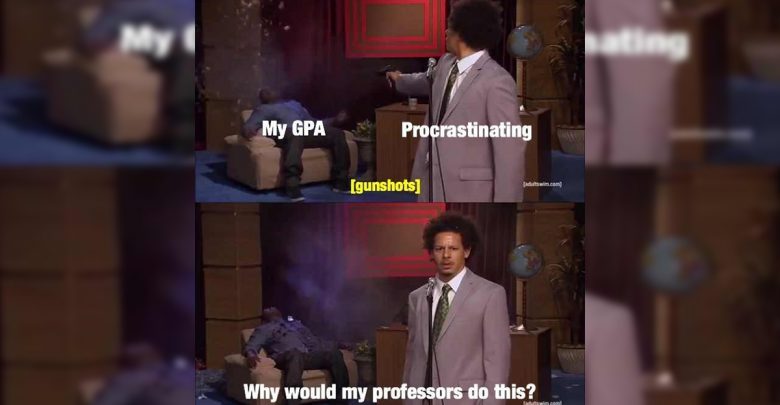 In this top 10, our writer breaks down their favourite memes that came out of 2018. Pray for them and their sanity.
---
Okay, we have possible another case of bias here. I love The Eric Andre Show with all my heart, and will protect him at all costs.

I promise you, though, this choice actually has objective and subjective merit.

The meme in question originally comes from a clip from The Eric Andre Show, where Andre, during one of his infamous opening monologues, empties two pistol clips into co-host Hannibal Buress' chest. Afterwards, Andre, in a horrified whisper, asks the audience, "Who killed Hannibal?"

The shots from this clip are ripe with meme potential. In a typical "Who Killed Hannibal" meme, Hannibal is labelled typically as something that gets destroyed, where Andre is labelled as the origin of its destruction. This meme is ripe for all kinds of situations: blaming your prof for killing your GPA when procrastination was what really did you in, baby boomers ruining society while blaming millennials. The list goes on.

Memes that centre on labelling figures in images made a huge surge in 2018 — read the rest of the top ten and you'll see this to be true — and I think the reason why is that it's an incredibly remixable format. You can use the general mood of a macro — in the case of "Who Killed Hannibal," one of violence and betrayal — as a reflection of thousands of situations.

The sheer level of the violence also plays a significant role in the effectiveness of this meme. We aren't talking about a simple punch to the face; we're talking full-blown murder with a firearm, carnage serious enough to accurately portray the depths of both serious and hyperbolous scenarios. In a weird, fucked-up way, I get a deep sense of catharsis whenever I see this meme.

Who killed Hannibal? Anyone but Eric Andre.