International
Opinion
The Degenerate's Corner: The Super Bowl LIII national anthem to take longer than any scoring drive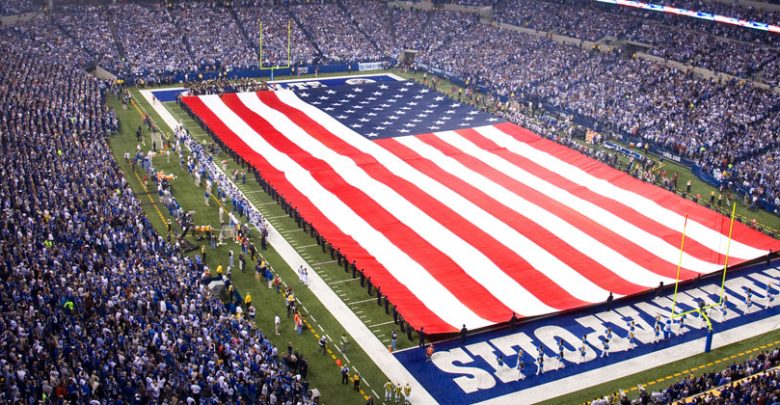 Would you like to see your money multiply tenfold, with little to no effort on your part? Do you have an innate and unfailing ability to forecast future events? Do you believe that debt can only truly become crippling once it involves ruthless thugs and one or more of your kneecaps? If any of these things describe you, then you might be a degenerate; the kind of person who sees money-making opportunities where others see tragic events and mundane updates. Welcome home.

This is the Degenerate's Corner. Once a week we come together to examine the latest in pop culture, all through the obscure, legal-ish lens that is an online novelty bet. Maybe you're looking to see the betting odds of Filistix buying the naming rights to SUB, or you might just be curious about the likelihood of the flat-earthers actually being on the right side of history. Either way, you're in the right place.

PLEASE READ THIS BEFORE PROCEEDING TO PLACE A BET OR ALERT THE AUTHORITIES: While the odds are real, our endorsement isn't. We don't claim any responsibility for losses or winnings resulting from a bet placed. Read this for your enjoyment, and think long and hard before using these odds to turn your student loans into a down payment.

---
Super Bowl LIII national anthem to take longer than any scoring drive – 1.91 (My Bookie)

The YouTube "national anthem fail" wormhole is one of the internet's richest and deepest wells, second only maybe to WorldStarHipHop. From Olympian Carl Lewis coming-of-age mid-verse, to the diplomatic wrecking ball that is the Egyptian army orchestra, it's an almanac of horror shows with the occasional case of the overzealous singer getting way too carried away. Who can forget Fergie's NBA-All Star game performance, a rendition so genre-defying that it broke Draymond Green?

Take that kind of volatility, combine it with the one day of the year that hordes of naive, fat wallet-carrying 'recreational gamblers' come together to bet on everything under the sun — as well as some brain trauma, faux patriotism and the undead corpse of Bill Belichick — and you get the Super Bowl, the degenerate's Rosh Hashanah.

This year's national anthem is being sung by Gladys Knight, soul legend and chronic improviser. That means that there's a high-probability that Knight might stretch the 80 words of the Star Spangled Banner past the average NFL drive time of 2 min and 46 seconds and into the Aguilera Zone. The temptation to snatch the anthem out of the hands of mundanity and take it on a Whitney Houston-esque run is irresistable, especially as a soul diva. It's this kind of structural weakness that gamblers rely on, and it's exactly what makes this bet great value.

This Super Bowl, take the time to gather around the TV with your nearest and dearest and remember the things that matter the most. National anthem bets, halftime show bets, the odds that Tony Romo will announce the game in a purple tie (8.50), and the fact that Tom Brady pulling off a QB sneak has 8/1 odds! For a degenerate, the glory that is Super Bowl Sunday only happens once a year, so you'd best come to the altar with a raised credit limit and make this year count.