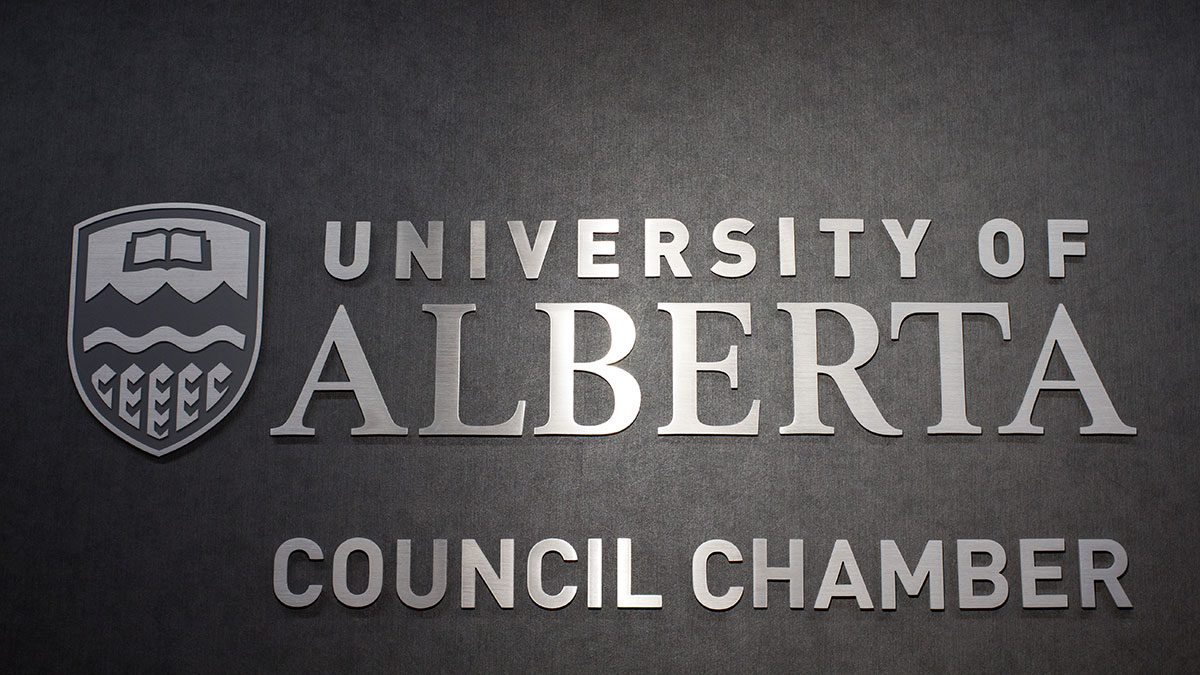 At a judicial hearing, the Discipline, Interpretation, and Enforcement (DIE) Board found no wrongdoing by Students' Council during the student spaces levy proceedings, but offered a warning to anyone who would consider breaking bylaws unnecessarily.
The hearing on February 7 was initiated after the DIE Board, responsible for judicial oversight for the Students' Union, received an application concerning the proceedings around the now failed student spaces levy on February 1. The results of the hearing were released on February 10.
The levy would have cost students $18 in the 2019-20 academic year, doubling annually until it reaches $54 by 2021-22. It would have be used to renew spaces around campus not funded by government sources. However, the referendum question for the levy was voted down at Students' Council.
Originally, two judicial challenges were submitted to the DIE Board by native studies councillor Nathan Sunday. At the hearing on February 7, an additional concern was raised by associate chief tribune Landon Haynes and tribune Christian Zukowski.
The ruling from the judiciary said the calling of a special meeting without sufficient 96-hours notice to councillors did violate a standing order of Council. However, the ruling found that council had the necessary justification for doing so. Further, the ruling cautioned any member of council from entertaining the idea of breaking any bylaws in "arbitrary" or "irrational" manners.
Sunday said he raised the judicial challenges because he wanted to ensure future councils did not have to experience the "stress" council went through in the past two weeks.
"I am worried that next council… will experience circumstances like this. I do not want what happened to occur again," Sunday said. "The accessibility of future councils should be considered."
DIE Board examines breach of Students' Council's standing orders
The first challenge made by Sunday was about the timing of a special meeting of Students' Council. Councillors were told on January 31 there would be a meeting on February 2 to vote on the proposed levy. According to Students' Council's standing orders, councillors need at least 96-hours notice before a meeting is called.
Sunday said the additional meeting being called without adequate notice wasn't justified because the Students' Union was not facing an emergency situation.
Students' Union vice-president (operations and finance) Emma Ripka said the levy would be used to remedy "pressing" infrastructure concerns like the Myer Horowitz Theatre and other student spaces. Ripka added the theatre renovations are "somewhat time sensitive" as the theatre is operating at a net revenue loss.
The second challenge brought forth by Sunday was whether council can receive reports and information items pertaining to proceedings less than 24 hours before a meeting. A 68-page report detailing the consultation the Students' Union conducted around the levy was released to council on February 1 before their meeting the next day.
Ripka responded that the report was only meant to be a document used by the Students' Union for campaign purposes to ensure transparency, had the levy been approved to go to a referendum.
The ruling found that while councillors did not have the required 96 hours notice, council had the necessary grounds to break the bylaw requirements in order to have the necessary materials and time to consider the motion at hand.
Further, it stated that while council may have "legitimate reasons" to debate a break in bylaw, they should exercise caution before doing so.
"When deciding to contravene SU legislation, Students' Council should make sure that the contravention is not arbitrary, unfair or based on irrational considerations," the ruling said.

DIE Board "shocked" over Speaker's remarks
Associate chief tribune Haynes raised additional concerns over comments council Speaker Jonathan Barraclough made at a Students' Council meeting on January 29. At that meeting, when council considered breaking its bylaws, Barraclough commented that there are no direct repercussions council could face from the DIE Board.
Tribune Zukowski said he was "quite shocked" by Barraclough's comments. He added the overall situation made him think of the situation occurring at Ryerson University where a criminal investigation is being conducted into their students' union over the unauthorized use of $700,000.
"If we do not respect the institutions and bylaws of this organization, it is a slippery slope," Zukowski said.
"What I was saying… [is] that there are no direct repercussions that DIE Board can place on council, as council is the overall governing body of the Students' Union," Baraclough responded.
Haynes clarified that the DIE Board has no enforcement mechanism. They can make remedial recommendations and rulings. However, he said it is up to Students' Council if they want to follow them.
"I do not think we have ever mentioned that there are no actual repercussions," Haynes said.
Barraclough agreed that his comments may have been "a bit careless." He added they were simply an information item he presented to council as they debated breaking bylaw, and that he had no intentions of swaying their behaviour.
"I agree, maybe I could have worded that better," he said. "My intention was not to say that there were no checks and balances."