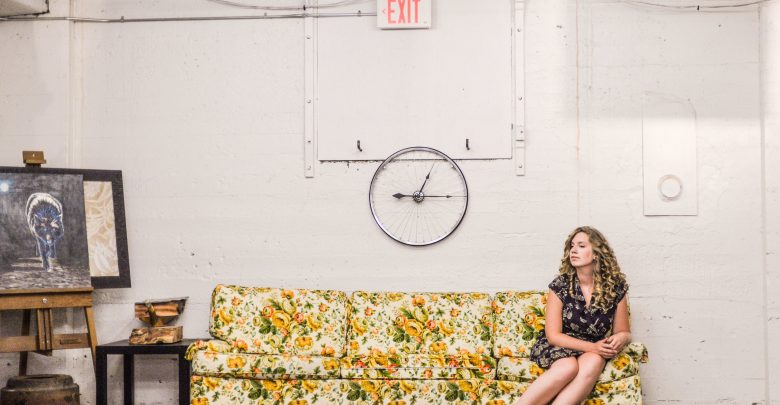 Danielle Knibbe is an Edmonton-born singer-songwriter with a dash of country added in for flavour. At The Banff Centre, where she was mentored by other songwriters-in-residence, Knibbe picked up the nickname "The Lyric Doctor" for her infallible ability to reach the heart of the song through her writing.

The Ribcage & The Heart is a perfect example of how Knibbe can take complicated concepts of love and loss and manage to form them into passionate words. Using vocals and accompanied by the musical accoutrements of her band mates Connor Walsh and Bryn Besse, Knibbe explores takes on love that are painful and often missed in other similarly-themed songs.

The best example of this is "Long Distance," a song about the sorrowful goodbye between two lovers as their relationship returns to long distance status. Knibbe is not afraid to describe feelings of anger and sadness of this kind of situation, which stands in contrast to the often-cited misrepresentation that love that is enough to keep two together no matter the distance between. Despite this, the song portrays a feeling of hope, and Knibbe uses the entire final verse to accentuate that feeling. Even after demonstrating the pain a lover feels in losing their partner, she expertly steers the song toward a more positive note and leaves with a feeling not of loss, but of better times in the future.

Knibbe's talent lies not only in lyrics, though. Through musical cues, Knibbe is able to accentuate the effect of her verses. In "Footnote," a song about wondering if the love you have will one day be a footnote in your partner's life, Knibbe places very minor notes in sequences that would otherwise be very major. This creates the sense of a contented relationship poisoned by feelings of uneasiness and insecurity, which matches the lyrics perfectly.

"After Her," which takes the namesake of the album into its own lyrics, describes the pain felt after being vulnerable with a loved one and then losing them. Breakup songs aren't a rare breed, but this one takes on a meaning of its own in comparison to the album as a whole.

Knibbe composed The Ribcage & The Heart with the purpose of representing those two sides of love: "The Ribcage," the closed and defensive part of love, and "The Heart," which is more open and vulnerable. Throughout the album, each song seems to represent one of those sides. "Agony," "Footnote," "Better for Us Both," "Northern Cardinal," and "After Her" take on love as an emotion of insecurity or anger, the final song in that list being the negative feelings that follow the sudden absence of love. In contrast, "Absence of You," "Long Distance," "Reminders," "Simple Love," and "I Could Be the One for You" seem to represent love as something as pure and hopeful, something that is universally significant.

Through "Feel Like This," Knibbe breaks this mold by writing about love after a long journey through unfulfilling love affairs. Her lyrics speak of how in youth, she never knew love could feel as bad as it did and, later on in life, not knowing it could feel so good. She suggests that The Ribcage and The Heart can live in coexistence at the end of it all by creating a mature and yet still passionate love; one that doesn't feel like she thought it would, but is instead much better.

Knibbe made this album special by connecting each song into a greater painting of the defenses we put up and the vulnerabilities we allow ourselves in love. Knibbe has earned her nickname, and I would not be surprised if she continued to put out work that keeps proving that in the future.