Bite the Ballot: Vice-President (Operations and Finance)
Jake Gallant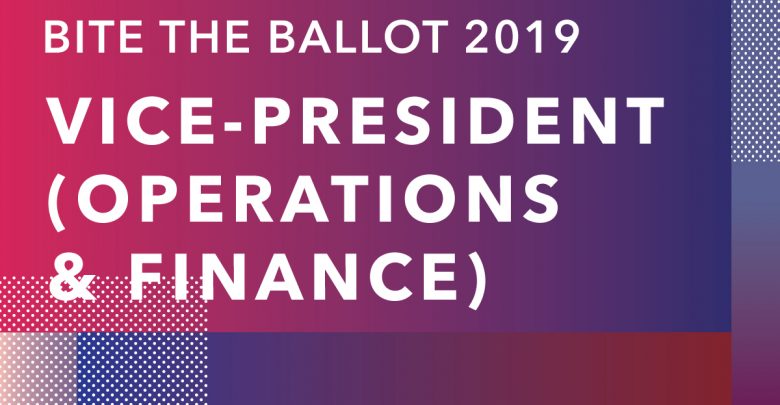 The Vice president (operations and finance) is responsible for controlling the Student Union's $11 million budget, managing SU businesses like Dewey's and RATT, and working on committees for Dedicated Fee Units.
This year's operations and finance race is an uncontested one, but that doesn't mean we can't still scrutinize the candidate. Has he earned your vote?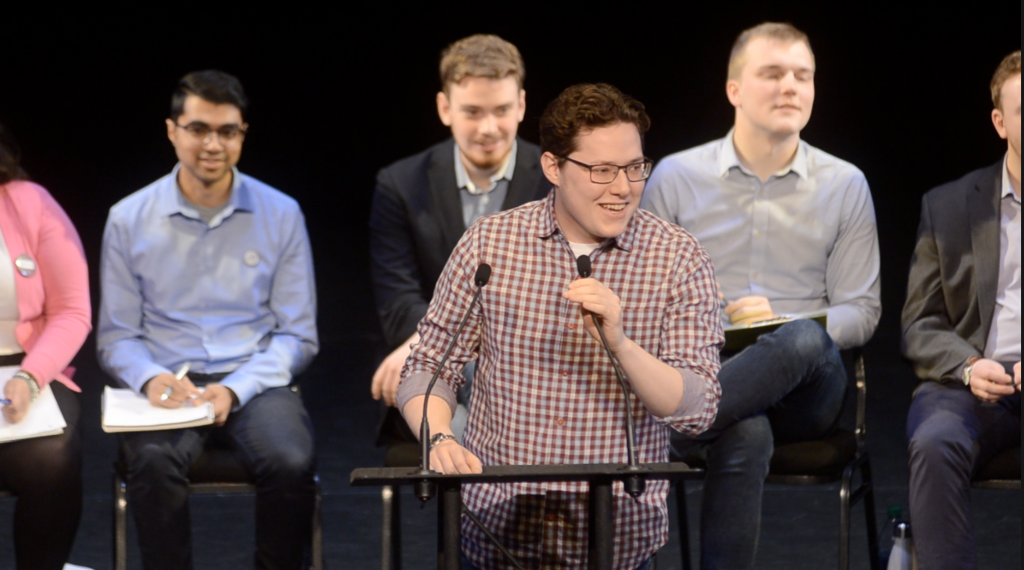 Luke Statt
The singular candidate Luke Statt's primary campaign point has been one of student-guided decision making; he feels strongly that major decisions regarding allocation of SU funds should not be made by an individual, but rather be the result of consensus with a fair representation of the student body. He intends to achieve this consensus through the implementation of committees and forums that would provide students with the opportunity to be consulted and provide input on moderate operational changes within the SU; these are comprised of the student voices panel, student advisory committees, and an SU town hall.
Among the forums Statt intends to implement is the SU town hall, a proposed daylong forum that would take place at the end of each executive term and function as a means for keeping informed as to the SU's business direction of the previous year. Many students are unaware where their SU fees are going beyond paying the salaries of the elected representatives, so a forum that outlines specifically how the budget was spent, and why the money was allocated to certain projects and services, would be an excellent means to increase student awareness. Moreover, this seems like it would be an efficient means of holding the VP (operations and finance) accountable for the budgetary decisions made during their term, and would allow students to ask questions.
Statt also wishes to see the  SU become primarily self-funded, and to realize this relatively lofty goal, he intends to develop the businesses managed by the SU. This, for Statt, would involve doubling-down on the choice of prior VPs (operations and finance) to invest in SU catering and events services. He is considering investing in IT projects on campus, due to the success of SUTV.
Statt also has an intention of improving eating spaces around both the main campus and Campus Saint-Jean, which would (speaking as a main campus student) hopefully include more tables and chairs for students to actually eat at, especially in the highly congested eating spaces such as CCIS and HUB. He also wishes to collaborate with the Aboriginal Relations and Reconciliation Committee and work with the university to implement another Aboriginal Students Success Survey. And due largely to the success of RATT's partnership with Flair Air, he hopes to seek collaborative partnership opportunities between businesses and the SU.
Who will win, and who should win?
Given that Statt is running uncontested, he's largely guaranteed the position (though students do have the option to vote for "none of the above," should they desire). With Statt's strong focus on student-guided decision making, there is the potential that he will be able to accurately represent the variety of student opinions that was sorely missed due to the lack of candidates. Overall, Statt seems to be a competent enough candidate that voting for no one isn't necessary or prudent in this race.