Campus Life
News
Undergraduate history and classics journal celebrates 10th birthday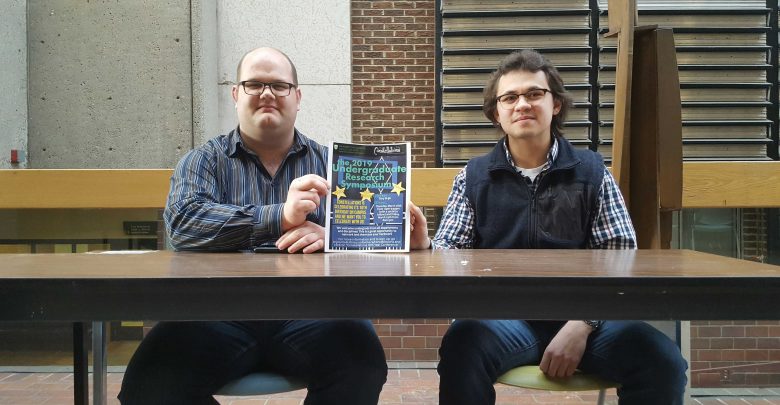 The longest-running undergraduate journal at the U of A will be celebrating its 10-year anniversary with a symposium showcasing research from history students across the city.

Constellations, the undergraduate history and classics journal, will be hosting a conference from March 28 to 29 in the Tory building. Over 18 speakers are registered for the event, including students from the U of A, Athabasca University, and MacEwan University. Presentations will range from the role women played in the Russian military during World War II to how the John F. Kennedy assassination marked the onset of the post-modern conspiracy theory.
Lucas Nowosiad, a third-year education after degree student, and Cole Kruper, a third-year political science student, are the two co-editors of the journal in the 2018-19 year. Nowosiad and Kruper are also two of the conference's organizers.

Nowosiad said the conference will be a way for students to develop research and presentation skills, and to network with students from other schools. Kruper added there will be an after-conference social on the first day of the conference.

"It's not classy," Nowosiad added. "It's all pizza and beverages."

The online journal was started in 2009 by Christina Williamson, a former history student who graduated in 2010. She said she thought about starting the publication as a learning opportunity for undergraduate students.
"I just thought that wouldn't it be great if undergraduate students had a forum in which to develop their skills as researchers and as academics before entering graduate school," she said.

To start Constellation, Williamson — who is currently pursuing her PhD at Carleton University — spoke with a number of people in the history and classics department. The idea got support from the department's chair, and Williamson got help in developing the online journal system, making it accessible to anyone.
Williamson, added that since each submission is reviewed by students volunteering for the journal, it gives them a space to familiarize themselves with the peer review system before they submit their work to other academic publications.
"[Peer review] can be quite an intimidating process, even for professional academics," she said. "So actually having a space where students get to be the peer reviewer… gives people a little bit more confidence and experience prior to actually delving into the cutthroat world of academic journals."
As for how Constellations has continued for 10 years, Williamson said she "never imagined it would" last for that long, adding that it shows how students in the department are willing to put in the time to manage the project.

Tasked with running Constellations this year, Nowosiad said managing the journal can be challenging — some of the problems he's had to deal with include making sure submissions get a fair review, as well as coordinating reviewer's schedules.
"Sometimes, it can be like herding hamsters," he said.

However, both Nowosiad and Kruper said they feel their experience has helped them with their future prospects, whether that be working as a teacher or pursuing graduate studies, which is what the two are thinking of pursuing respectively.
"I'm still thinking about going to grad school and there's a lot of skills that I've come away with, in terms of reviewing other papers and learning how to write them," Kruper said. "But apart from that too, you get a lot of experience as editors overseeing the whole thing."