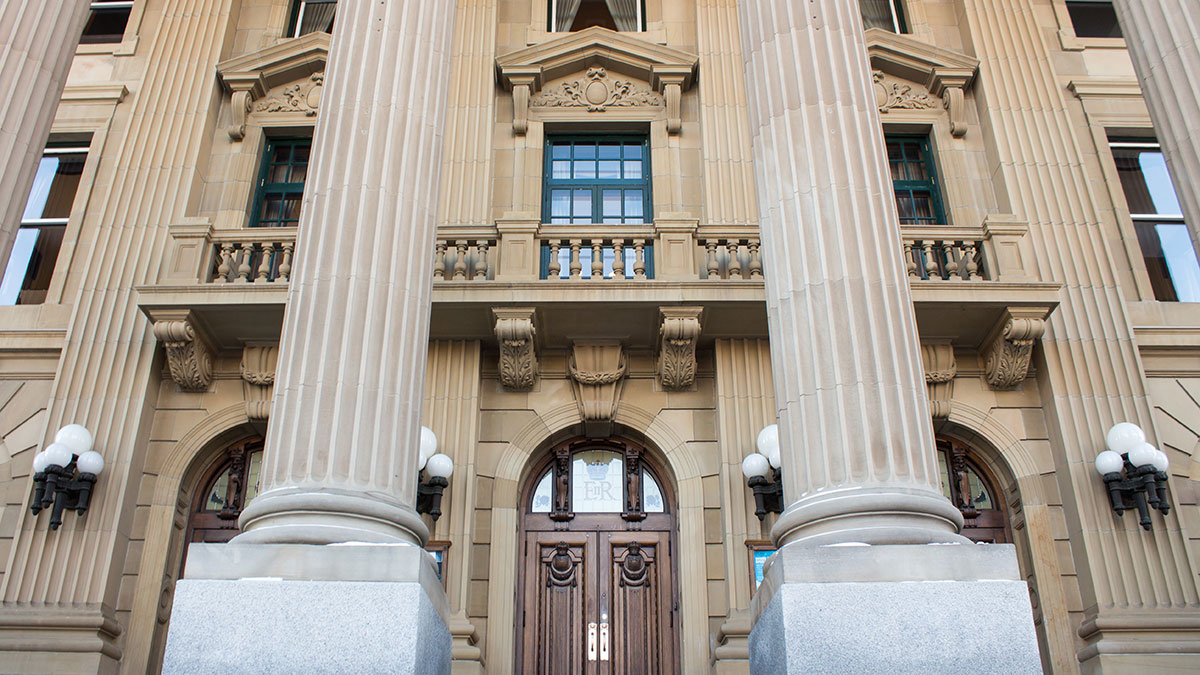 A few days ago, a provincial election forum was held in SUB.

Well, forum is a bit of a strong word. It was supposed to be a forum, but only one candidate showed. It was NDP MLA Marlin Schdmit, who is also the Minister of Advanced Education. The other candidate slated to appear, Prem Pal of the Alberta Party, was unable to attend due to serious illness. The forum thus became, in the words of the moderator, a "fireside chat" with Schmidt.

But now is not the time for fireside chats. Now is the time for Alberta's parties to bring their platforms to the people, to prove to Albertans that they actually care about their issues. This forum was a chance for the parties to prove they care about students. This "fireside chat" clearly shows that the parties don't care as much as they should.

For starters, both the Liberal and the United Conservative Parties were contacted about attending the forum, but neither responded. I can understand to a degree why the Liberals may not have responded; they're not running a full slate this election, and may not have had anyone with a strong enough grasp of the inner workings of postsecondary policy to attend.

The UCP's absence, however, is inexcusable. They're the most powerful opposition to the NDP in this election; recent polls state they have the support of 48.5 per cent of Albertans. Bottom line, they're likely to win the election. It's thus incredibly important to be able to discuss their ideas at a public forum, to get a sense of what they pose in relation to the NDP. We didn't get that chance, though, which I think really goes to show how important the UCP considers students in this election.

As far as the absence of the Alberta Party goes, I understand that medical complications can arise when we least expect them. The Alberta Party is running a full slate, though; they could have found someone else to cover for Pal, or at least warned the forum moderators about Pal's illness ahead of time. This poor communication and seeming inability to find a replacement give me the sense that the Alberta Party, too, isn't as invested in students as they should be.

The state of this forum is just another symptom of a political system that simply does not care about young voters, especially students. Postsecondary policy was mentioned only three times in the 90 minute-long televised leaders debate, with one of those times being a false claim from Alberta Party Leader Stephen Mandel about postsecondary enrolment numbers in Alberta.

As I've mentioned previously, low youth voter turnout isn't simply a matter of young people being apathetic about politics, but a matter of how parties struggle to communicate with young voters. It's also an issue of the issues they prioritize; parties typically push issues that affect older demographics because they typically make up the majority of voters during elections.

Schmidt stated that his presence at the forum showed that the NDP "[are] the only ones who are interested in engaging students at a political level." This sounds nice on the surface, but Schmidt was also the only person slated to appear at the forum whose sole job is to engage students at a political level. Schmidt's attempt at a messaging spin fails to hide the fact that he spent most of his time at the forum regurgitating things the NDP has already done in the realm of postsecondary, such as Bill 19 and the reimplementation of the Summer Temporary Employment Program (STEP). Little to no new initiatives were discussed, just like in the NDP's platform.

The whole point of forums like this is to foster a healthy, engaged democracy, where representatives and citizens can come together to ask tough questions, express values, and put test their ideas. This engagement is a two-way street; when representatives don't engage, there's no incentive for citizens to engage.

Sure, this forum has made me deeply jaded and bitter about voting in this election. But even in the face of bitterness, students should not lie down on their backs in defeat. If anything, this failure of a forum should mobilize students to speak loudly about their interests, to send a message to our political parties that we won't be ignored.

Maybe next election season then parties will care about students.