Institutional
News
Fact check: What was said about post-secondary during the leaders debate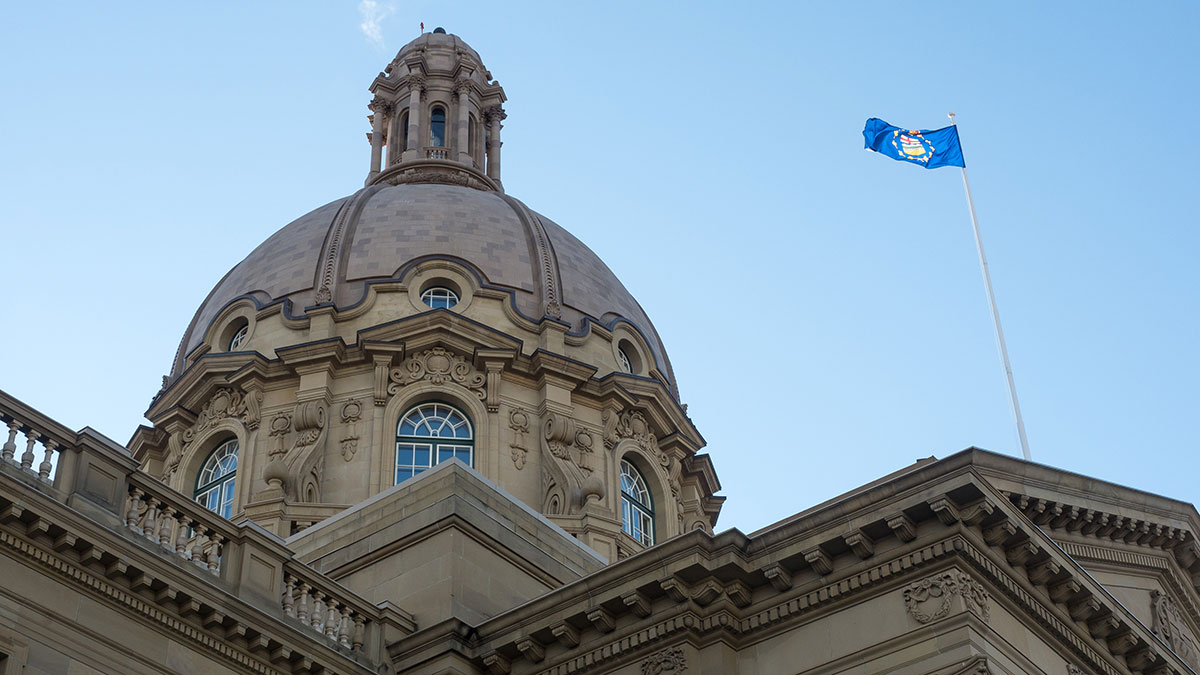 During the Alberta 2019 General Election leaders debate, there were only three mentions of post-secondary education, one of which was inaccurate.

The leaders debate, which aired on April 4, included Jason Kenney from the United Conservatives Party, Stephen Mandel of the Alberta Party, David Khan from the Alberta Liberal Party, and Rachel Notley from the New Democratic Party (NDP). The Gateway wanted to set the record straight on claims provincial party leaders made with regards to post-secondary education.

Notley argued the NDP created lower tuition conditions in Alberta while Mandel said Alberta had one of the lowest enrolment numbers for post-secondary students across Canada. Kenney said that not enough time during the debate was spent discussing the post-secondary system in Alberta, but did not elaborate any further.

The Gateway fact check includes responses from Notley and Mandel.
Did the NDP lower tuition in Alberta?
During the debate, Notley said the NDP created lower tuition conditions in Alberta compared to the rest of the country.

"What we have done is we have taken Alberta as being the most expensive place in Canada to pay tuition, to one of the lowest," she said during the debate. "It has made access much easier [to post-secondary]."

In 2012-13, Alberta had the fifth-highest average tuition in Canada by province. Ontario had the highest at $7,180 followed by Saskatchewan at $6,017. Alberta is in seventh place.

According to Statistics Canada, the average tuition for a full-time domestic student in Alberta was $5,663 in 2011-12. In 2017-18, the average tuition was $5,736. For the current year, the average tuition is set at $5,744.
In an emailed response after the debate, the Alberta NDP said the province is amongst the four lowest for undergraduate tuition.

"The only ones lower are Manitoba, Quebec and Newfoundland," the party said. "The Alberta average is $5,744, more than $1,000 less than the Canadian average of $6,838."
Does Alberta have low rates of post-secondary enrolment?
During the debate, Mandel said Alberta has one of the lowest post-secondary enrollment numbers in Canada.

"We really need to increase our enrollment," he said. "We are one of the lowest in the country. We are about 45,000 under the average for our country."

Mandel's claim is false according to information from Statistics Canada. Alberta has the fourth-highest number of enrolled students at publicly funded post-secondary institutions. The province has 190,947 students enrolled in any post-secondary program in 2016-17. Only Ontario, Quebec, and British Columbia have more students enrolled.

In their annual report, the Ministry of Advanced Education stated that in 2016-17, 264,899 students were enrolled within programs in publicly funded post-secondary institutions in the province. The ministry said in the report that total enrollment has increased steadily since 2013-14.

"[This indicates] that more students are attending publicly funded post-secondary institutions in Alberta," the report said.

Following the debate, Abigail Douglass, executive assistant to the leader of the Alberta Party, said Mandel meant to say post-secondary participation rates in Alberta is the lowest in the entire country, not enrollment numbers. For the last ten years, Alberta has the lowest rates for people aged 18 to 34 attending post-secondary at around 17 per cent. In comparison, the national average hovered between 22 and 24 per cent. This is true, based on information from the Council of Post-Secondary Presidents of Alberta

"He did indeed mean to say participation rates," Douglass said. "Based on our documents, he meant to say participation rates but simply made a mistake. "