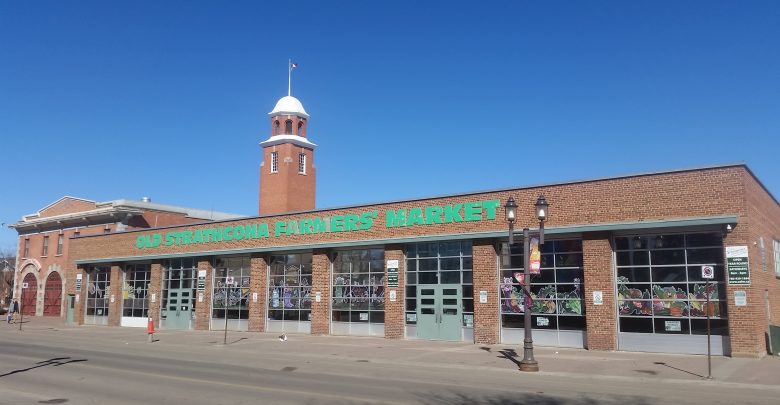 A University of Alberta graduate student is asking community members to help her shape design ideas for a space on Whyte Avenue she says is being underutilized.

The Strathcona Farmers' Market parking lot study is being conducted by Elnaz Aliasl Mamaghani, a graduate student studying industrial design. She hopes to gather feedback from students, community members, and anyone who uses the Farmers' Market parking lot through an online survey to help make a space that is friendly to all stakeholders.
From the responses to the survey so far, Mamaghani said the majority of people would like to see the parking lot turned into more of a mixed-use open green space. She said the area is also used for festivals and events. Making a green space there will allow residents and visitors the opportunity to enjoy additional parkland.

"A green open space would support everyone there, from residents to people going to festivals in the summer," she said. "It would help create a better sense of community in the neighbourhood."

For Mamaghani, the study is not only her thesis project, but a hope to make the area more accessible and usable for everyone.

"I am looking at how the design can increase the inclusivity and vibrancy of the area," she said. "I hope to contribute… something better to that space."

Mamaghani said the area she is studying composes a significant portion of Whyte Avenue that is underutilized as it is only open on Saturdays.

"People really only use that space during the farmers' market," she said. "Other than that, it's an empty parking lot."

For Mamaghani, the first step is gathering information on how people use the space. Next, she will incorporate the feedback into design proposals. In addition to the online survey, Mamaghani said she is conducting interviews with residents in the area and other stakeholders like the farmers' market and other businesses.

While only a thesis project, Mamaghani hopes the conversation about space is kickstarted by people in the area.

"Many people use this land in different ways," she said. "Whether it be someone parking only on one day or cyclists moving through. We should consider how we use the land and if there are better ways of doing so."