Campus Life
News
Rehabilitation medicine students create calm room to address mental health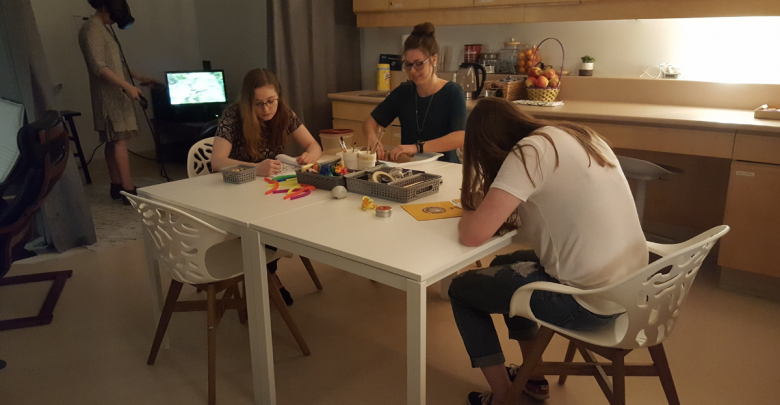 A group of rehabilitation medicine students has created the University of Alberta's first calm room, a space for students to focus on mental health.

Located in Corbett Hall, the calm room was initiated by six first-year occupational therapy students in mid-April. The room is stocked with various activities like Lego, kinetic sand, colouring books, and a virtual reality headset. It is open to all university students and operates as a non-academic space, meaning studying is not allowed.

For Ciara McDaniel, one of the master students involved in the project, the room creates a space where student identity can be left at the door.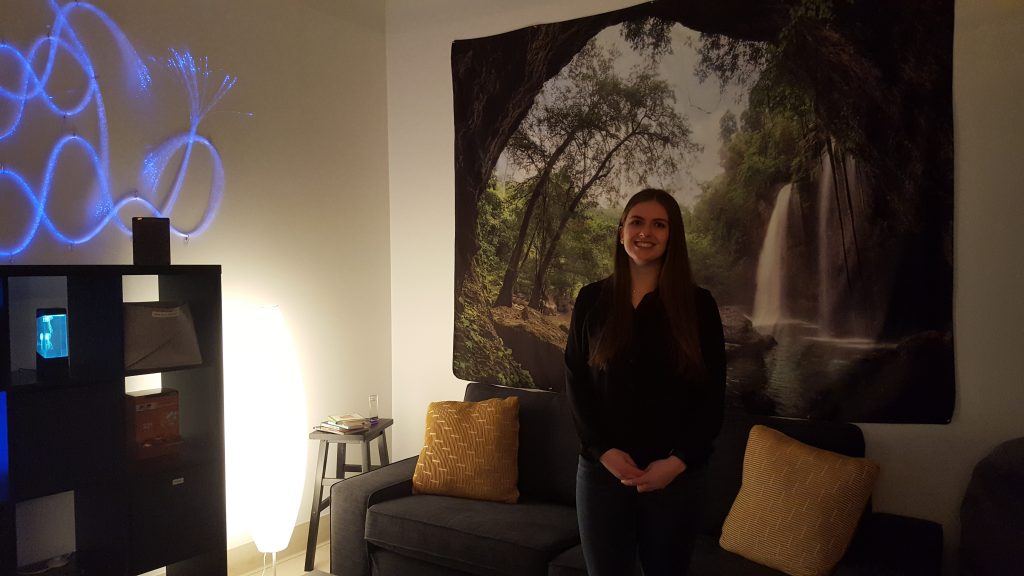 "It's different from any other room on campus. We have lounges and quiet study areas, but in this space you're not allowed to study," she said. "I think it's really cool that the university and our department is promoting a space that says you don't have to be a student all the time. You can take a step back and focus on your health and wellness."

McDaniel and the other students received a $5,000 grant from the university's Heroes of Health challenge to create the room. They also received $4,000 from the faculty of rehabilitation medicine and $1,000 from the department of occupational therapy.

The space was created in response to increased stress and anxiety levels of university students. According to the Healthy University Strategic Plan released in April 2017, 45.4 per cent of students have felt too depressed to function and 39.6 per cent of students felt that stress negatively affected their grades.
Working to combat this, the calm room has held exam readiness workshops and a free yoga session. However, there is a large emphasis on the stress relief different activities such as Lego can provide for students.

"In occupational therapy, we really believe in the therapeutic value of activity and doing," McDaniel said. "Having activities in the calm room is promoting that."

Students visiting the room can also use the provided VR equipment to take virtual tours through different environments.
"VR is a different medium that allows people to escape. You can go for a walk in nature, do some guided meditation," McDaniel said. "It's a different way to take yourself out of the university. You put on the goggles and you're somewhere totally different."

First-year occupational therapy student Lara Oberg added VR is a high-tech activity frequently used in occupational therapy.

"A good example would be with someone who has anxiety. Perhaps if someone has a fear of heights, we can use a program where people are on bridges of different heights and it's completely safe," Oberg said.

For now, students wanting to use the calm room will need to visit Corbett Hall where classes are held for occupational therapy students. However, the long-term goal is to create rooms throughout campus and within other faculties.

"Anxiety and mental health issues have become an epidemic, so we are providing a space that lets people escape from that," McDaniel said. "This is another initiative to provide people with more resources."
With files from Nathan Fung.