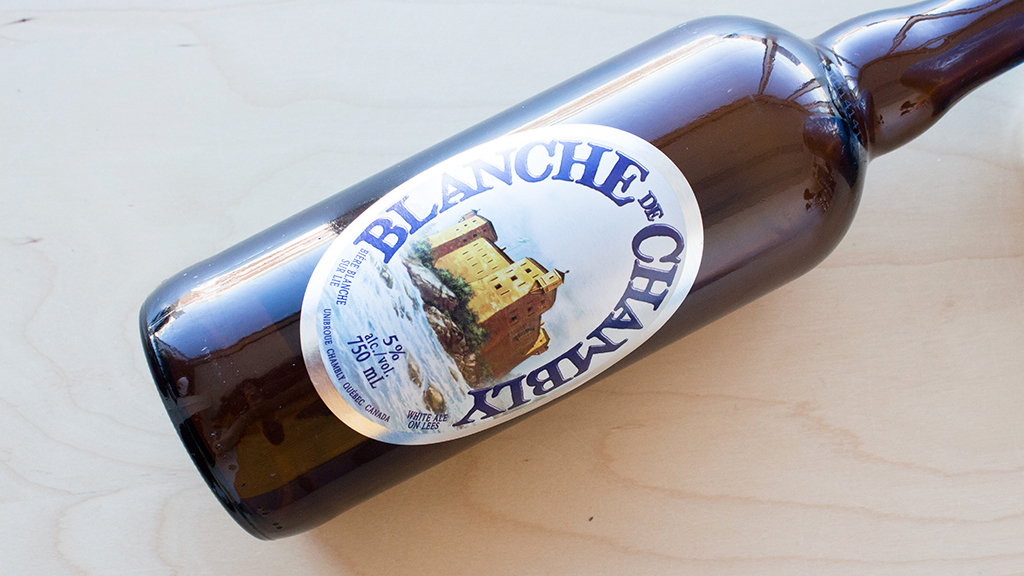 Brew: Blanche de Chambly
Brewery: Unibroue
"YAAAAAS Unibroue!" was heard throughout my house after but one sip of this excellent white ale — for once, a beer that leaves this unabashed beer drinker satisfied! The Blanche de Chambly is a champagne-like Belgian white ale brewed in Chambly, Quebec, where citrus fruit and yeast come together in perfect unison.
The first pour is a vibrant straw colour, with a modest amount of white bubbly head. This effervescence gives rise to a sweet but tame scent of oranges melded with other spices; foreplay to what is about to be the best, most sensual imbibe of all time.
The flavour is not unlike the smell, fruity, and of the citrus persuasion, but unlike many other brews, not too sweet. The beer is light in texture, and thankfully doesn't bring an overwhelming aftertaste lingering with it. Each sip is as good as the first time, like a virgin sip, something even Madonna can't compete with.
The Blanche de Chambly is also mild in carbonation — any more would be overpowering and sour, any less and you'd think it was a shitty fruit juice. The beer might appear meek with only a cursory glance, save for the cork top, but its appearance is nothing compared to the savoury experience that awaits the next drinker of this nectar of the gods. Just be sure to serve chilled you thirsty savages.