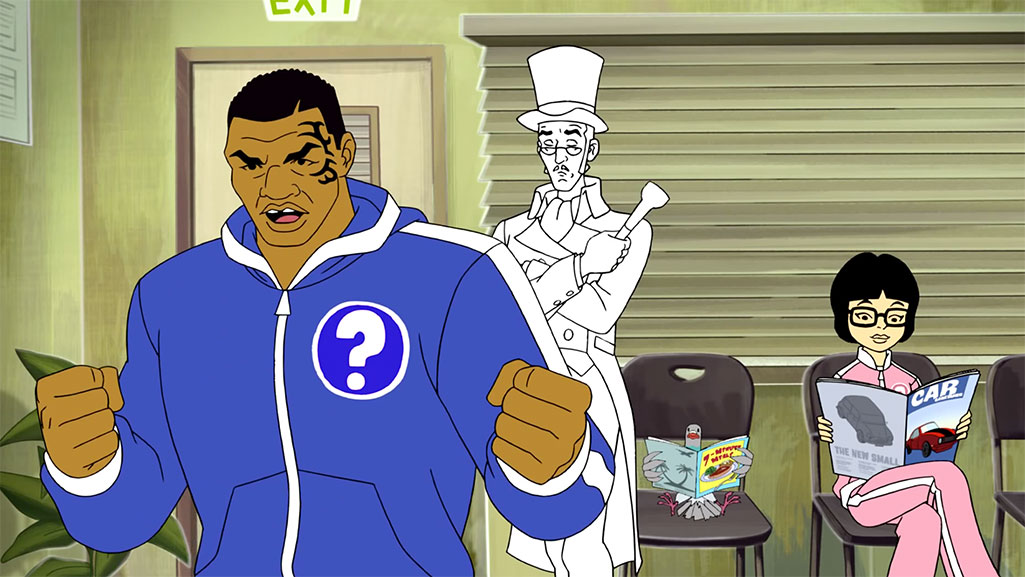 It's really uncommon that you see something reach its full potential. Many times I've seen advertisements and trailers for shows and movies — especially ones on Adult Swim — that seem great in concept, but lack something and can't come fully into fruition. Mike Tyson Mysteries is everything I expected and more.
When I saw that there was a Scooby Doo style spoof focused around Mike Tyson, I wasn't expecting brilliant comedy or storytelling. I was expecting a cheesy show where Mike would punch someone in the face and have a few good one liners — like his cameo in The Hangover. When I actually went and watched the show — I ended up watching the entire series in one sitting — I damn near didn't stop laughing the whole time.
Mike's goofy personality is complimented nicely by his sidekick character foils, the Marquess of Queensberry, the ghost of the actual guy who laid the foundation for the existence of boxing, and Pigeon, a man named Richard who was turned into a pigeon by his wife after she discovered he was cheating on her. The troupe follows Mike as he goes around in a van trying to solve mysteries for people that he himself doesn't  understand. It brings the audience into the bizarre and quirky mind of the former Heavy Weight Champion who has been tamed  by life's pitfalls. Welcome back to the mainstream, Mike. Your new show is making us proud.