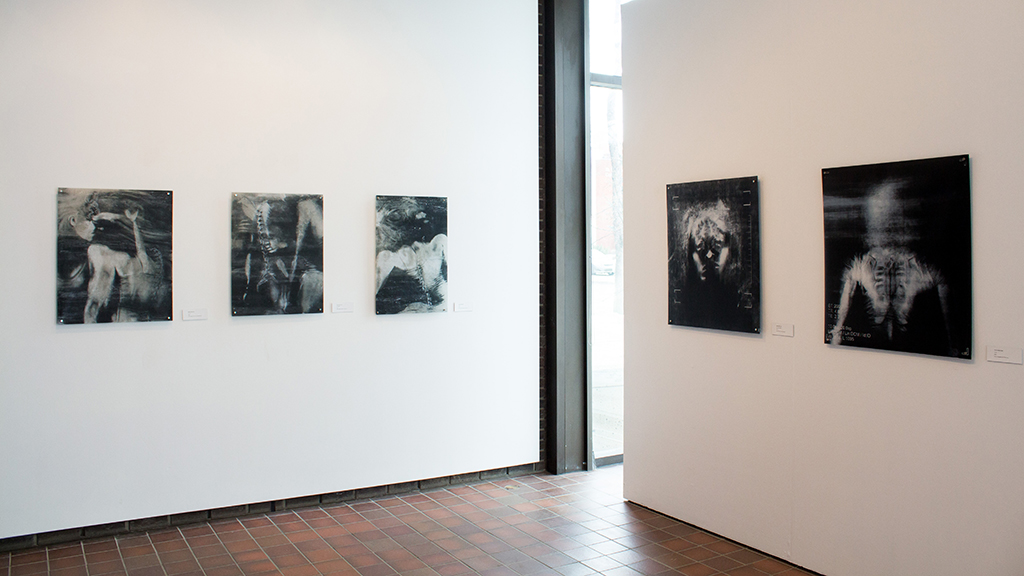 Habitus
Darian Stahl
FAB Gallery
Tuesday, Feb. 24th until Saturday, March 21st
Free for students
Like most sisters, Darian and Devan Stahl share an intimate and complex relationship — a relationship that only deepened after Devan was diagnosed with multiple sclerosis.
MFA student Darian's latest FAB installation, Habitus, features human anatomy and the anxiety of medical diagnosis as the main figure of its works. As traumatic as this diagnosis has been to Devan and her family, it has inspired and motivated Darian's artwork.
"I believe that art has the capacity to generate empathy, so the motivation behind my work is to express the visceral emotion that is felt by my sister," says Stahl.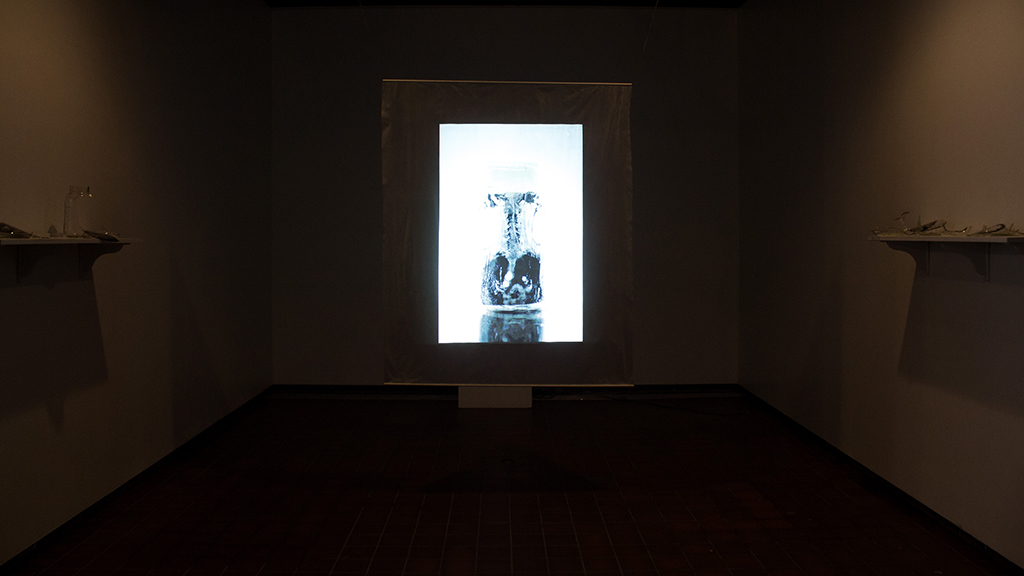 Through a collection of prints, Habitus represents Devan's experience of being diagnosed and feeling powerless, from the doctor's office to the MRI scan machine. The prints combine Devan's MRI scans with impressions of Darian's body on charcoal paper or photographs, and the juxtaposition of the two sisters' bodies comprises many of the prints. Not limiting herself to static works of art, one piece projects a time-lapse video of an MRI image frozen inside a jar onto a silkscreen, and demonstrates how the jar falls apart as the ice melts.
Devan is a PhD candidate in bioethics, which helps Darian imbue emotion into the often cold and calculating connotation surrounding disease and medicine. Their shared perspectives and combined impressions of themselves in the pieces, she says, create a "third person" in the artwork.
"We're both interested in how depictions of anatomy currently are sterile and anonymous … and how we're able to transform those figures to create more empathy for patients and the patient experience," she says. "The figure in the show is then this amalgamation of both of our bodies."
While it has been a theme in her previous works, Darian's inclusion of her sister's condition in her art is particularly prevalent in Habitus. Darian says her representation of Devan in her work intends to create empathy for patients.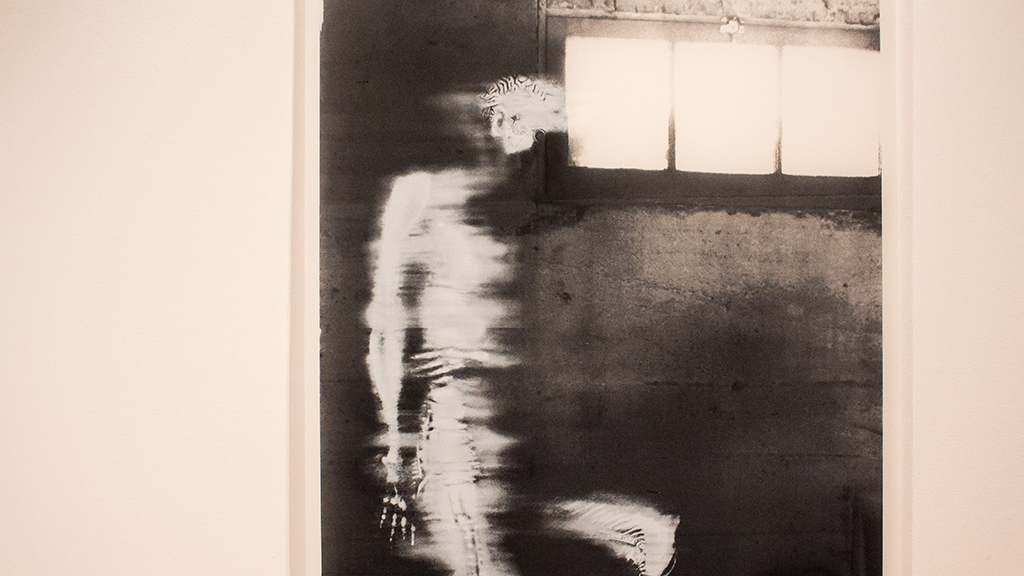 "Certainly it has grown to this collection in particular because of my motivation and personal relationship with the patient, in this case my own sister. So yes, it is much more important for me to be honest and authentic with my representation of this figure," she says.
Even though multiple sclerosis motivates Darian's art and sets Devan apart from the rest of society, Darian feels it's just a facet of Devan that shouldn't push her out of the realm of normalcy.
"Although this artwork is very specific, that it is about my sister and about her experiences, I think that there are universal qualities that anyone can see within my work because illness can happen to anyone at anytime," says Stahl. "Disability is something that is going to affect all of us at some point in our lives. Acknowledging that, being confronted with it, bringing it out into the open as something that is part of the normal human experience instead of something to be shunned away. I think is very important."