News
Futsal for the Food Bank: Campus Food Bank hosts annual Power Play Cup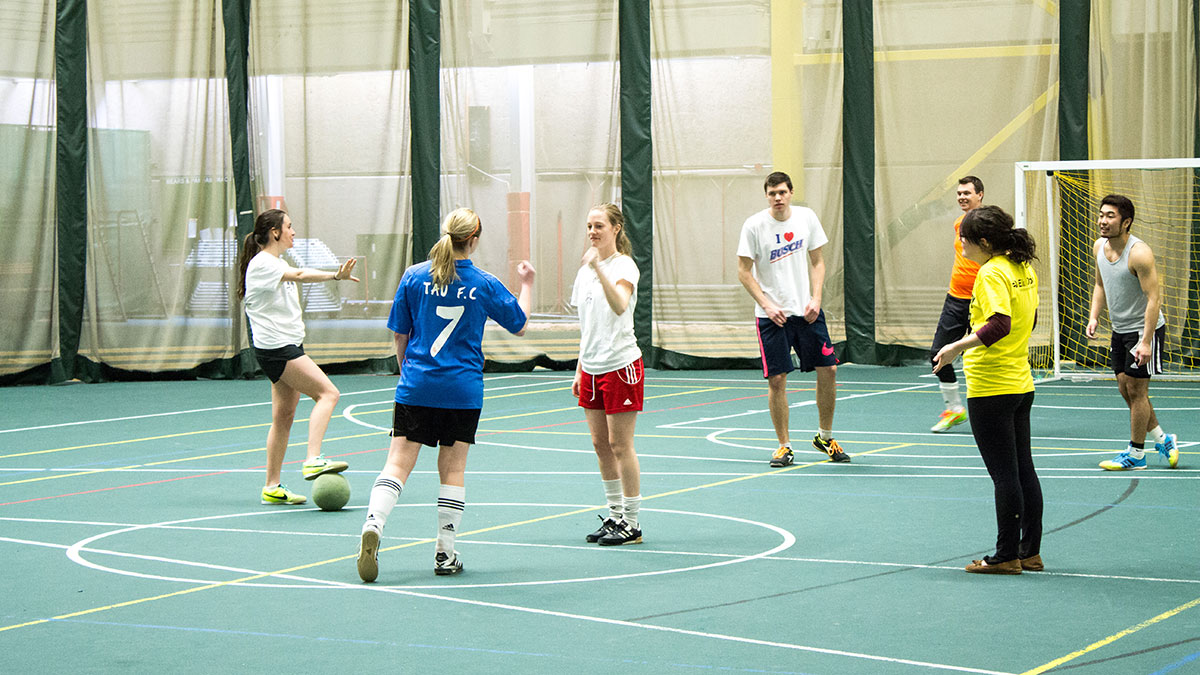 The University of Alberta's Campus Food Bank got a kick out of fundraising last weekend, as they held their ninth annual Power Play Cup over the weekend.
Campus Food Bank packed the Butterdome for an entire day of futsal fundraising, with proceeds from the tournament benefited the Campus Food Bank's 2,300 clients to purchase non-perishables, perishables and toiletries.
Futsal is a variant of traditional soccer played with only five players per side. While futsal can be played either inside or outside, temperamental Edmonton weather has caused this event to be permanently held indoors.
Power Play Cup organizer Sophia Tsirigotis said this year's turnout was a pleasant surprise compared to previous years.
"We don't usually have (16 teams), we usually get 15 at the most. It turned out really well this year," she said.
This year's Power Play Cup was made possible by a $2,500 donation from sponsor EllisDon Construction, which covered the cost of the Butterdome rental, T-shirts for the players and prizes for the winners.
All of the money raised is by donation, ranging from $250 team registration fees to minor donations from various other sponsors.
The event was open to students and non-students alike, with registration open for anyone who wanted to come out and play futsal for the benefit of the Campus Food Bank.
Participant Ryan Smith, who isn't affiliated with the U of A, mentioned the positive aspects of playing in the Power Play Cup. The excitement and positivity from both players and organizers was tangible, and everyone present was happy to be contributing to the cause, as well as to have the opportunity to show off their futsal skills, Smith said.
"It's nice to be really helpful, as opposed to just playing soccer for fun," he said. "Having a charity event attached to it really makes it more enjoyable."