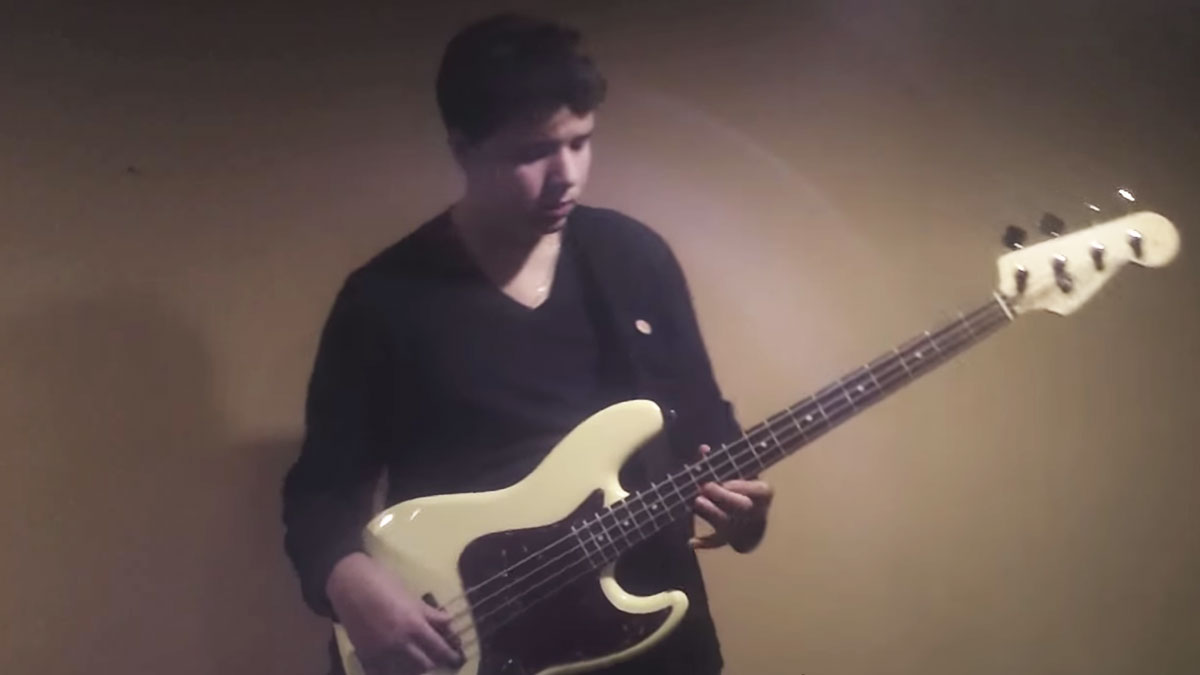 There's overwhelming number of groups in the Edmonton music scene. In order to keep up with Edmonton's insatiable demand for live music every night, musicians like Dean Kheroufi have taken to playing in a multitude of bands.
Kheroufi, at the tender age of 19, has been a part of more than 20 different local bands over the years. Actively, he can be found playing bass for the Velveteins, Jesse and the Dandelions, Layten Kramer, Braden Gates and N3K, to name a few. He also plays guitar and sings as the brains behind the folk act Norman Fields.
Having grown up to a musical family here in Edmonton, Kheroufi made connections with other budding artists around the city and discovered how much he loves creating meaty bass riffs. At a young age, he knew it was exactly what he wanted to do with his life. Instead of putting off pursuing his dreams, he dove right in and played as many live shows as we was able to, and has been keeping up the pace ever since.
Of course, being so involved in the music community keeps Kheroufi busy.
"An average day for me is waking up and working at a liquor store, 9 a.m. to 2 p.m., then going straight from that to one rehearsal, and then straight from that to another rehearsal, and then usually play a show, and then I go home," Kheroufi says.
Other than the side-effects of being constantly tired and almost never having free time, Kheroufi has been able to find satisfaction in not having to work regular hours at a boring job. Instead, he gets to meet and create art with respected musicians around the arts community and across the world.
"You get to really pick their brain and stop talking to them like they're someone who is so much better than you or has done so much more than you. They're just someone you can talk to," he enthuses. "That's probably the highlight."
Being constantly on the road and meeting so many people at shows has given Kheroufi wisdom well beyond his years, and he gladly shares his advice for keeping sane with such a tumultuous lifestyle.
"The most important thing is to not let the highs get you too high or the lows get you too low," he says. "Be happy when something good happens. Be sad when something bad happens. Just deal with it. It's not the end of the world."
While Kheroufi isn't the only musician to play in multiple bands, he's one of the few who have been able to find balance and genuine happiness in the busy and often demanding lifestyle, which makes him a beloved household name for the Edmonton music community.
If you haven't had the fortune of seeing Dean Kheroufi in the flesh, you can catch him singing with Norman Fields at Brixx (10030 102 Street) on April 2, or at just about any venue on a night where live music is guaranteed.