Design graduates flex creative muscles with "Running With Scissors"
Maggie Schmidt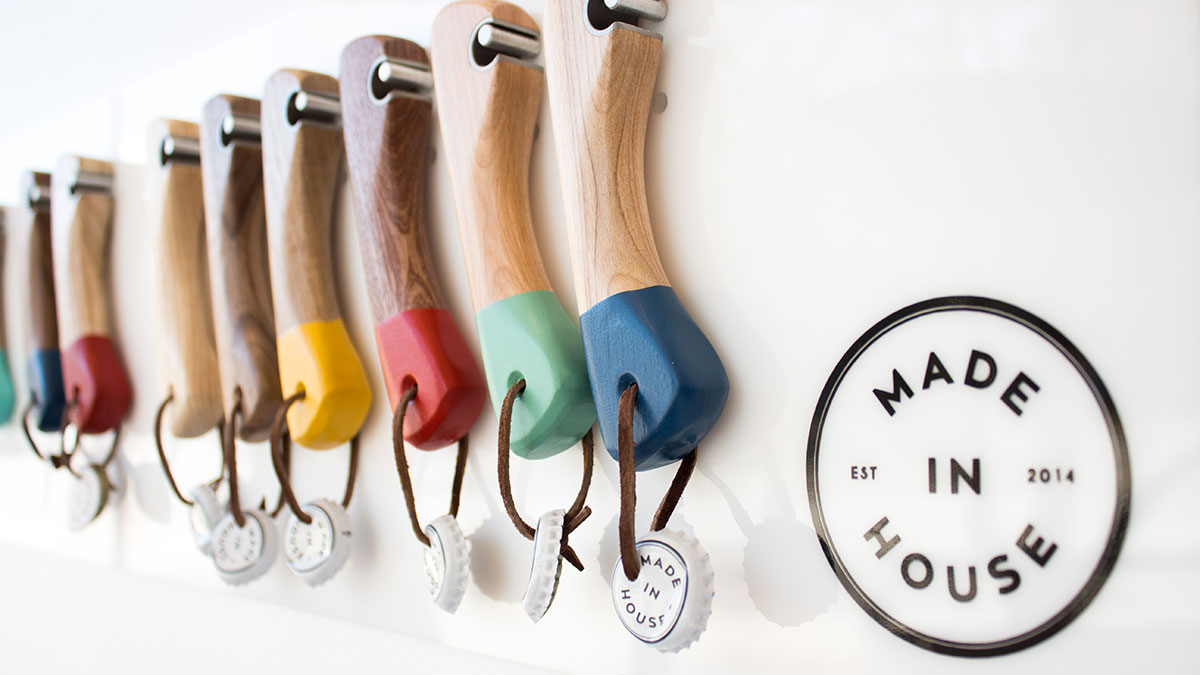 What: Running With Scissors, Bachelor of Design Grad Show
Where: FAB Gallery (1-1 Fine Arts Building)
When: March 31 – April 11
Free
In many ways, university graduates are just like little kids — they have to figure out who they are and how to survive in the world. This rediscovery is the sentiment behind the University of Alberta's Bachelor of Design's graduate show, Running with Scissors.
The goal of the show is to demonstrate playful explorations by students who are serious about design. In order for the exhibit to be as fun, artistic and diverse as possible, graduating students were encouraged to submit up to five of their favourite works to be considered for the gallery, including any extracurricular work that they are particularly fond of.
"We're all exploring what we want to do. We just wanted to catch that childish nature, while still looking at the idea that some of the things we're doing are kind of edgy," explains Industrial Design student Trevor Debolt.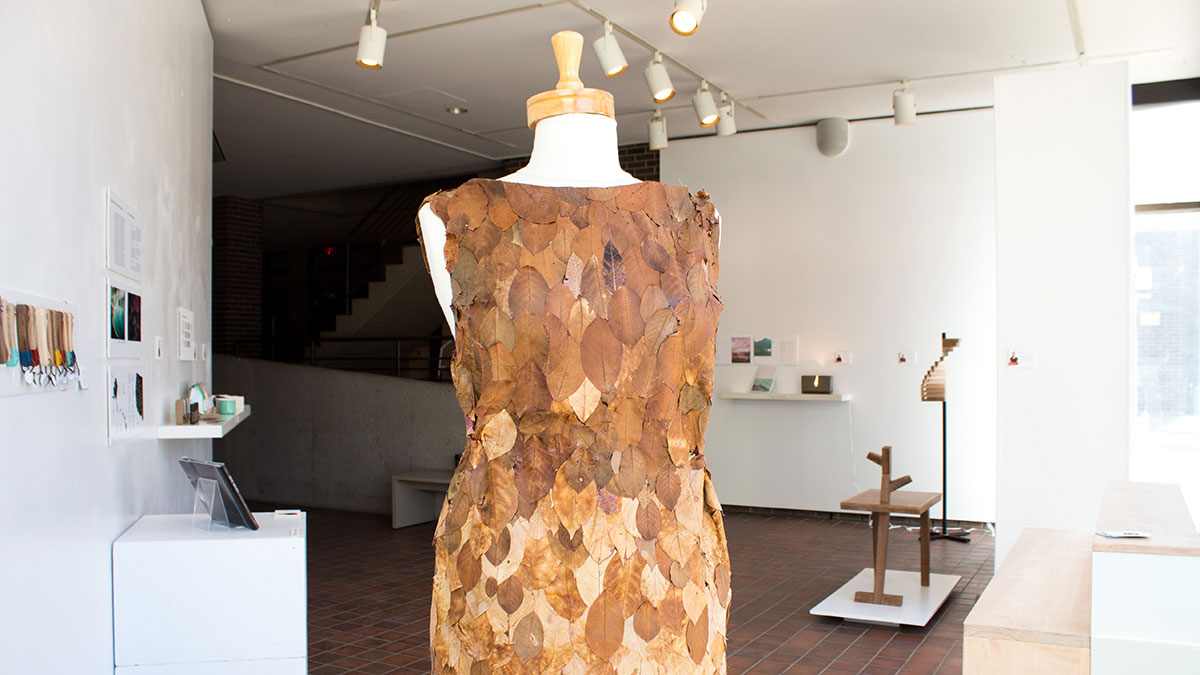 Many students in the program are aiming to showcase their skills and set themselves apart from their classmates. Because of this, a lot of submissions are from the designers' freelance works, to show off their skills that weren't shown on a project in a class, where other students were working on similar pieces.
"A lot of students this year really pushed to put work that they've done outside of class into the show, just to showcase what they can do," says Anne Brown, the Design Coordinator of Running With Scissors.
Branching out from their classwork helps the designers to show off what they really excel at, as their strongest points may not be touched on in school projects.
"There are project briefs that teach us a formal aspect of design, or teach us the fundamentals of design. You start to explore those ideas in an extracurricular setting," adds Lydia Stewart, co-chair of the Bachelor of Design grad committee. "It can be very interesting or it can fail miserably, but by now we've had four years to figure something out."
Whittled down from all of the submissions, the gallery is still going to be packed with posters, books, furniture pieces, and other works from the minds of 35 graduating students. Along with the consideration of the Faculty of Arts, Stewart and the rest of the grad committee selected works that best exemplified the students and their capabilities.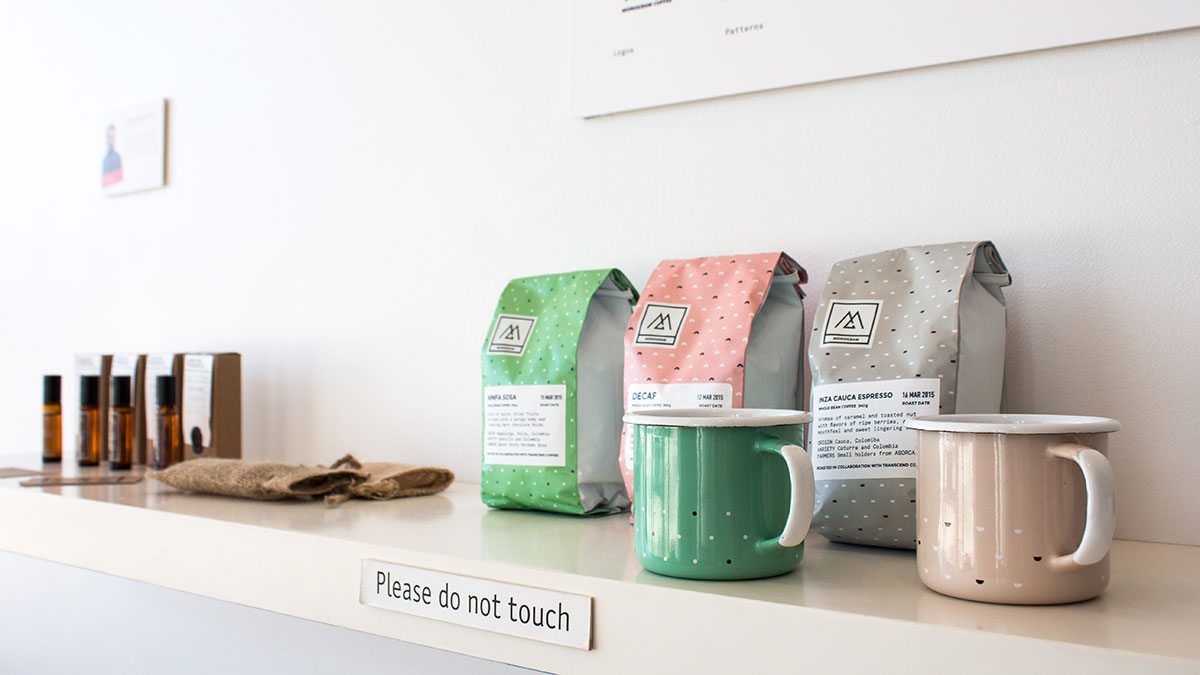 Isolated in FAB and the Industrial Design building or tucked behind SUB for most of their degrees, design students don't always get the chance to share their work with the rest of campus. Running With Scissors gives artists a chance to connect with other students and art-enthusiastic members of the community.
While a lot of students leave university with no idea of what they're going to do, Running With Scissors gives graduating Bachelor of Design students a space to share the work they've become the most passionate about creating. The future is always uncertain, but at least the open nature of the gallery these graduates will have a better idea of the direction they are moving.
"It's open to everyone," Stewart says. "The show is for everyone at school, everyone in the city. We don't always have opportunities to do that. It's a good opportunity for everybody on campus to see what we're up to, because we're maybe not as mobile campus-wide."
Correction: Anne Brown is the design coordinator, not the curator. Lydia Stewart is not class president. The gallery was curated by Sophie Maisonneuve