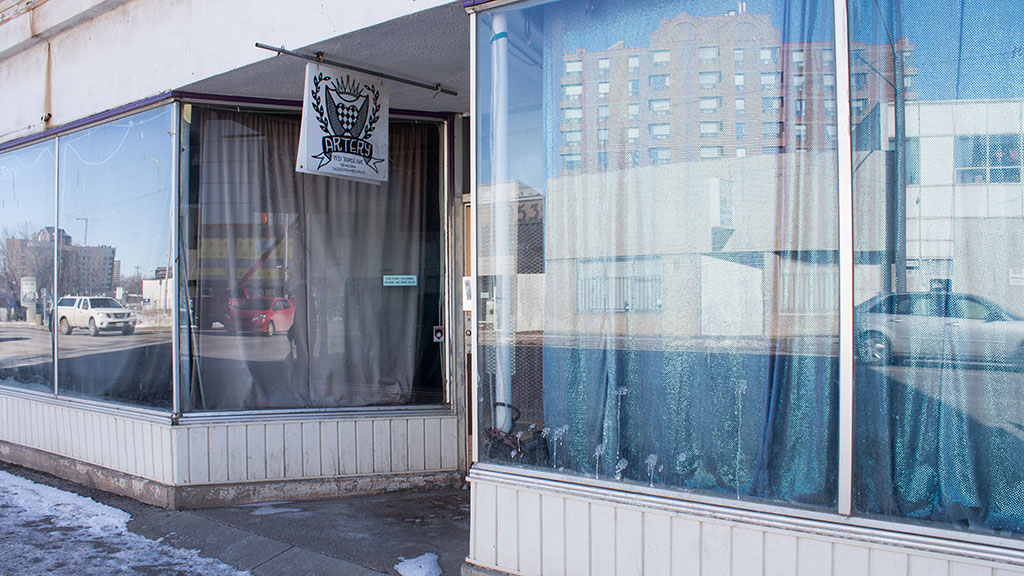 All Day Shaker Part 1
The Artery (9535 Jasper Avenue)
Saturday, Mar. 28 at 12 p.m.
$20 at the door
The Artery is closing its doors for the last time on the 31st of March. To celebrate its wonderful life and community, they're hosting a weekend-long bash. Food service will run from noon to 4 p.m. and a silent art auction will run the whole night. Friends of the Artery, including The Noble Thiefs, Physical Copies, Billie Zizi, Motorbike James, and all of the other Edmonton bands that are actually worth listening to, will be playing live music all night.
All Day Shaker Part 2
The Artery (9535 Jasper Avenue)
Sunday, Mar. 29 at 12 p.m.
$20 at the door
For anybody who didn't party too hard the night before, part two of the Artery's goodbye party has just as impressive of a lineup. The genius chefs at Sailin' On Food Truck are catering in the afternoon, so come find out how flavorful vegan food can be. The Fight, The Archaics, Sam the Living, Picture the Ocean and more are performing sets throughout the day, so come see some live music and be in bed for school at a reasonable time.
MOD Annual Showcase: Only Just Begun
Myer Horowitz Theatre (SUB)
Sunday, Mar. 29 at 4:30 p.m.
$10 (ticketfly.com)
If you haven't had the fortune of seeing a performance by the student-run modern dance troupe, MOD, your life is not yet complete. Luckily, you have the chance to remedy that by attending their fifth-annual end of the year showcase. The lobby is open at 4:30 p.m. with snacks and a silent auction open to keep you interested, and the show starts at 5:30 p.m. Modern dance is expressive and cultured, so it's a great date night idea and an excellent study break.
Slamming Sexism//Illuminating Inequality
Mercury Room (10575 114 Street)
Sunday, Mar 29 at 7:00 p.m.
$10 at the door
It's 2015 and everyday sexism still exists in Canada. Bring light to the gender inequalities that all sexes face with a night of improv groups and slam poetry. Expect to leave a better, more informed person since the welcoming atmosphere will foster conversation. The event is a project for Dr. Cristina Stasia's WGS 201 class, so if you're in that class it's a requirement and you shouldn't need a student newspaper to convince you to go anyway.