Lori Sigurdson named new Minister of Innovation and Advanced Education
Jamie Sarkonak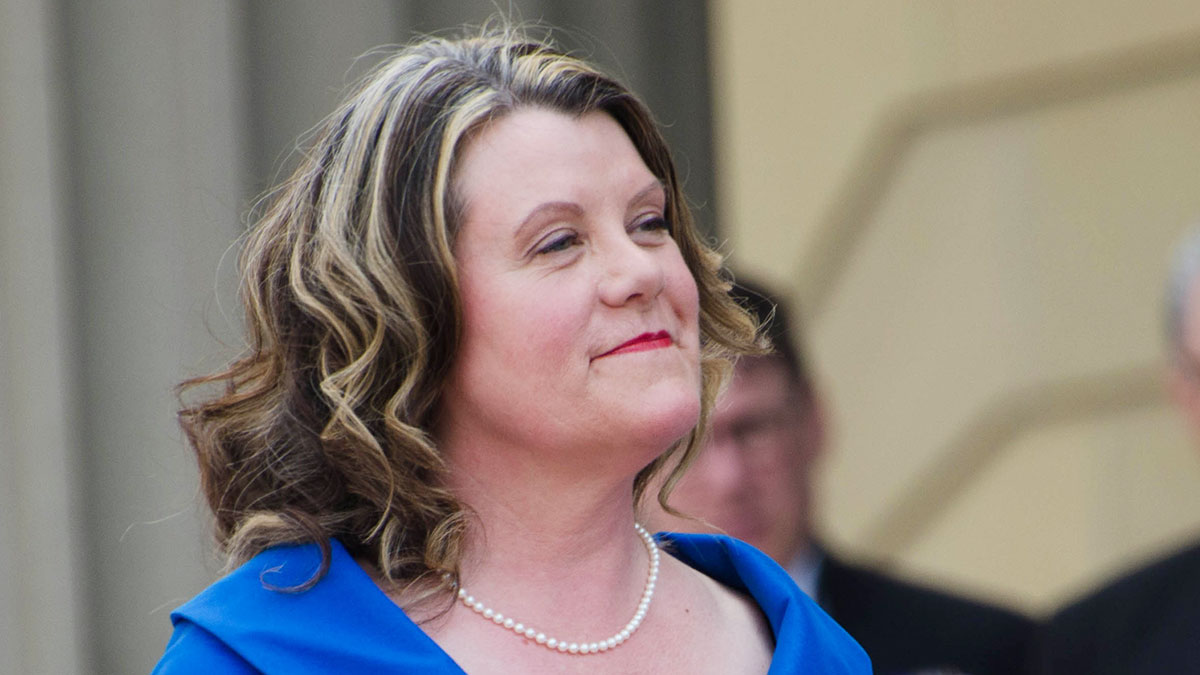 As part of the new provincial government's cabinet, Edmonton-Riverview MLA Lori Sigurdson has been sworn in as Minister for Innovation and Advanced Education.
Sigurdson brings to the cabinet 25 years of career experience in social work, which has been both on the ground and in administration.
Having worked many years to make Alberta a more supportive place for vulnerable and marginalized people (and also the professionals that serve them), Sigurdson decided to enter provincial politics and run for the NDP. She was "frustrated" with the past government's financial treatment of the social work profession. After working through the "draconian cuts of Klein" and seeing the suffering that ensued, she didn't feel she had enough influence in her role within social work.
"I just decided that … I need to step up instead of just banging on the door and not having it opened," Sigurdson said. "I wanted to be in the house, and I feel very thankful that I actually am in the house now."
Majoring in Political Science, Sigurdson completed her Bachelor of Arts at the University of Alberta. She worked for a decade, and then decided to return to post-secondary to pursue social work. She earned both her Bachelor and Master's at the University of Calgary.
"Social work is extremely political," Sigurdson said.
Because of this, her decision to pursue an education in social work years after earning her BA didn't feel like a change. Her background in Political Science was really good for understanding social issues on a macro level. While working in the field, she felt she needed to develop skills on a micro level to work better with the people she was supporting.
In the past, Sigurdson has worked at group homes, mental health therapy, the Bissel Centre, child protection, Catholic social services, and in the most recent eight years, the Alberta College of Social Workers (ASCW). She has also taught social work at the U of C, Grant MacEwan University, and Norquest College.
Sigurdson became interested in social justice at an early age. Growing up, her parents hosted meetings on social issues in their in their Peace River Country home. People such as Grant Notley, past leader of the Alberta New Democratic Party (NDP), would attend.
Growing up in a small Northern Alberta town near a First Nations reserve, Sigurdson saw the treatment of Aboriginals as second-class citizens. Closer to home, she saw the effects of mental health issues and addiction.
"These experiences awakened in me a desire to help," Sigurdson said in her ACSW profile. "I wanted the suffering to stop."
Sigurdson said as Minister of Innovation and Advanced Education, she's very concerned about recent cuts to post-secondary funding and wants to work to create a positive educational environment that's available for all.
There is still no announcement from the Minister on tuition, but she assures the government is moving forward on fulfilling their campaign promises and plan to speak on it soon. The NDP's platform included implementing a tuition freeze and rolling back market modifiers, which allowed universities to raise tuition in certain programs to bring in more revenue.
"We are already moving in many ways to implement our platform and I believe make Alberta a much more socially just province," Sigurdson said.