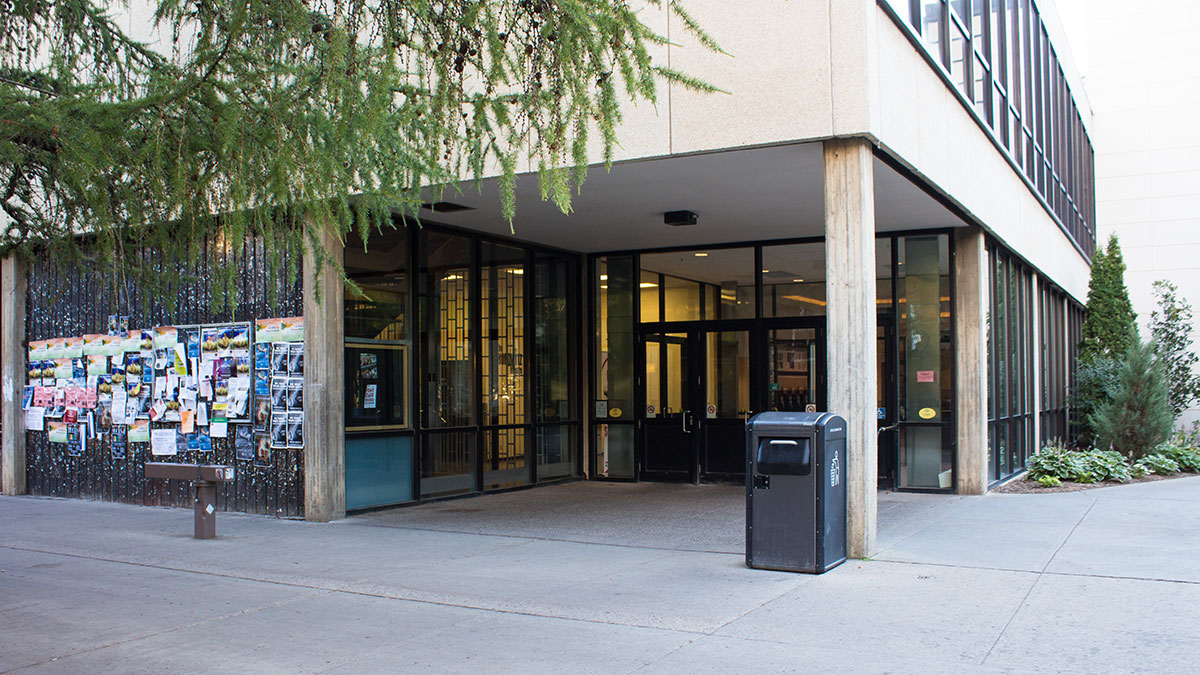 Derpin' for Turpin
To speak with the University of Alberta President, students, faculty and staff are required to book with their secretary or communications advisor. One man in Quad on July 29 apparently didn't get the memo.
University of Alberta Protective Services (UAPS) were alerted of a drunken male in Quad shouting, "I need to see the president! I need to speak with the president!"
Officers responded and located the intoxicated suspect who smelled like liquor in the east entrance of SUB at 2:22 p.m. After questioning, the male said he was upset about the landscaping on campus, hence why he wanted a quarrel with U of A President David Turpin.
He was not granted his request and was instead directed off campus with a summons for trespassing, as he was not affiliated with the U of A.
Wheelchair Whacker
Officers arrested a female outside Earls Campus after they witnessed her assault a female in a wheelchair.
The women, who UAPS described as a possible panhandler, approached a female in a wheelchair in front of the Timms Centre. After yelling incoherently, the suspect "whacked" the female above the head with a cuffed hand. UAPS observed the suspect in the act and arrested her for assault and turned her over to Edmonton Police Services (EPS). After "causing a ruckus," while being detained, EPS took the suspect off campus.
A natural human instinct would be to defend yourself or fight back, but UAPS Acting Inspector Greg Turner advised students to notify authorities should they find themselves in this situation.
"The first thing should be to report the matter to us," Turner said. "We certainly don't condone any type of assault from anyone to anyone, and we will take the appropriate actions to deal with the matter.
Smashed on Sanitizer
A male with four outstanding criminal break & enter warrants was arrested after engaging with officers in a foot pursuit while he was biking near the Katz Building.
The male was charged with failing to stop for an officer and trespassing on U of A property. After he was intercepted and detained by officers in the area, the male was found to have stolen the bike and was in possession of a meth pipe. He also smelled like hand sanitizer, and it was determined by officers that he used the alcohol-based to become intoxicated. The male was found to have four outstanding break & enter warrants and was charged with failing to stop. He was subsequently turned over to EPS and taken off campus.
What's that funky smell?
The Biological Sciences building was evacuated after the fire alarm was triggered due to a "foul odour," on the morning of Aug. 17. UAPS and university officials then informed students and staff to avoid Saskatchewan Drive between 111 and 116 street to allow officers and Edmonton Fire Rescue Services to investigate the cause of the alarm.
The building was cleared for re-entry at 10:12 a.m. after it was determined that the odour was coming from a dry "p trap" drain which allowed the rancid odour to travel back up.
While the cause of the alarm drew "no concern" from UAPS and EFRS, the total evacuation and shut down of the BioSci building was necessary, Turner said. He also advised anyone to alert UAPS or 911 if they detect any suspicious odours so officials can take the necessary precautions.