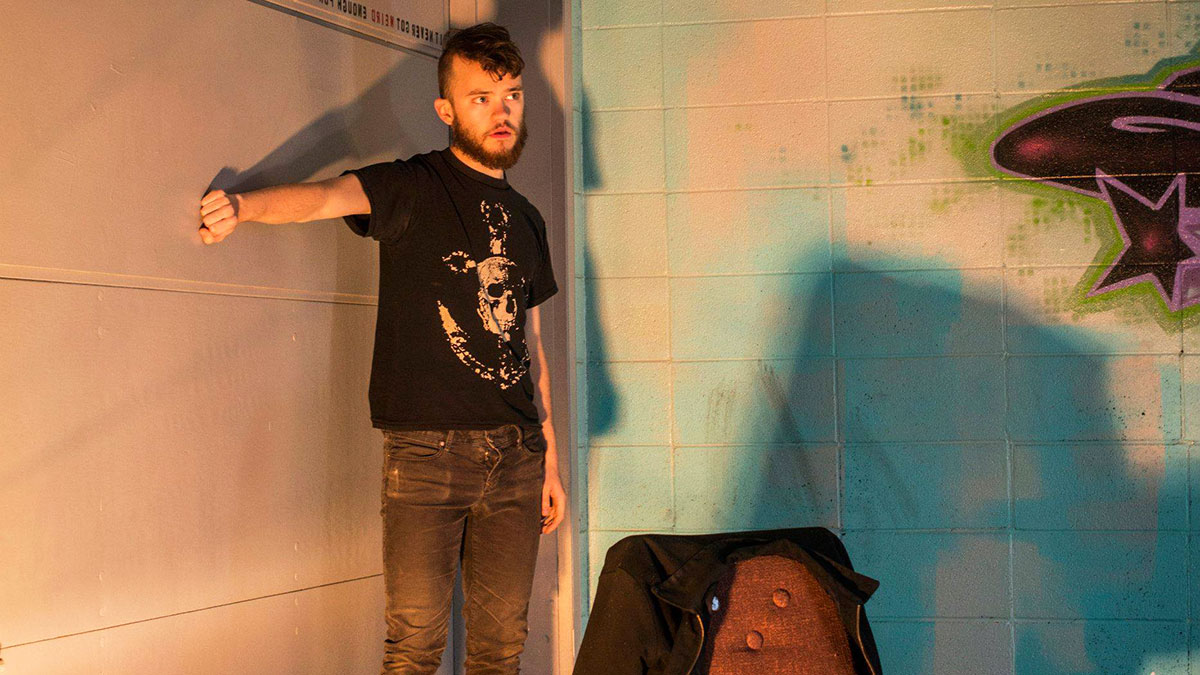 Throughout three years away from home at the National Theatre School in Monreal, Thomas Barnet discovered how far is too far, something he brings to life in his Edmonton Fringe show: The Colour of Life.
"The Colour of Life focuses on three kids in their twenties, two of them start a fight club where they overload on drugs and beat each other up," Explained former University of Alberta student, and writer Thomas Barnet.
Although his initial explanation is blunt, many complexities lie behind these characters, which are reflected in Barnet himself.
Barnet grew up attached to acting and theatre, but as he decided to take the jump and pursue his passion as a career, he found it tough to find a balance between work and play. Beginning to take acting seriously in high school, Barnet began taking drama courses in his first year as a student at the University of Alberta.
"One was Drama 150, which was a performance based theatre course," Barnet says. "I was such a dick in that class though, I frequently think back to things I said to that class and realize I was such an asshole and super jaded. I took it way too seriously."
Like many first year students, Barnet struggled with the maturity needed to adjust to university life, naively challenging the wisdom of seasoned university instructors.
"I fought it a lot didn't work very hard at the U of A, and I regret it. I wish I could have seen how well I would have done."
While getting into acting programs at both the U of A and the National Theatre School, Barnet elected to take a chance and move to Montreal to attend the National Theatre School of Canada. Moving to the other side of the country and experiencing school on his own, gave Barnet a new sense of freedom.
"It's so hard when you move away, I have a lot more sympathy for people," explains Barnet. "You don't have someone to ground you in the way that your parents do. It forced me to be a lot more responsible with my schedule, moods, eating, sleep and how I approach people, dealing with conflict and how to avoid it.
"While I was in Edmonton I would call people out on things, but you never know what kind of days people are having."
With freedom comes the choice to do what most consider the most enjoyable option.
"I got into partying and it was a part of my life to do that with my friends and to push the limits in our own right," explains Barnet. "Eventually that was really unsustainable. Now I get a lot more satisfaction out of my work instead of partying. It's still so tantalizing, I'm bummed out that I mostly read a book every night, but if it happens, it happens.
"It's not something I seek out anymore."
Barnet's own experiences with living on his own across the country and grappling with unavoidable maturity comes the centerpiece of The Colour of Life.
"At the core of it these characters are really fucking anxious and don't know how to deal with it," he says. "It's about growing up and this idea that doing the coolest or most exciting thing all the time is not actually very brave. Sometimes it's braver to chill out and diagnose it."
In Barnet's final year of school he faced difficulty when being introspective on stage, but as the young actor continued to grow, his attitude began to shift.
"Acting should be playful. Theatre should be fun, even when it's sad it should be fun," Barnet says. "You're in a room with people doing really heavy stuff, there has to be joy behind it and it has to be given and not about a person's pain. You can't bring that onto stage with you."
When the crux of the piece arrives, the boys won't back down until they kill each other, a "fun" but cowardly decision that cannot possibly end well.
"The next fight they have, it's not done until one of them dies, because of the moments before being so ecstatic, that's a rush to bring someone to that point and not know if they're going to come back."