Golden Bears soccer turning to veteran leadership for success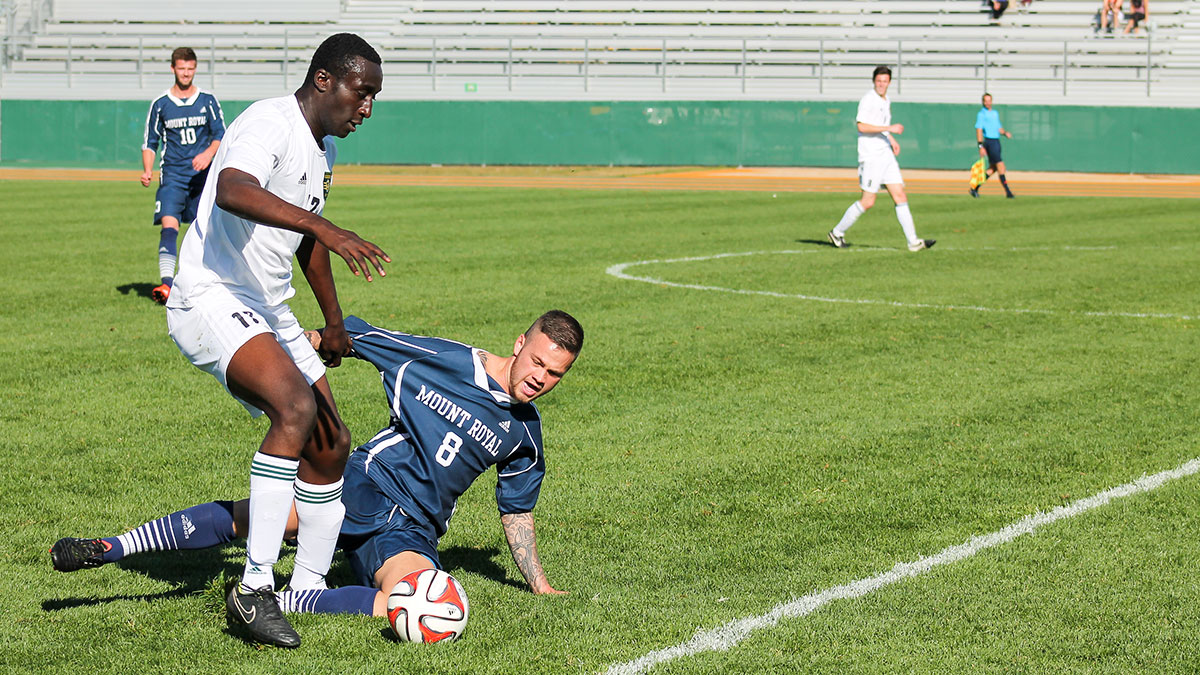 The Bears soccer team is looking forward to a healthier campaign in 2015.
The team that made it to CIS nationals last year was an injury riddled one, with key players Niko Jankovic, Josh Weinberger, Tolu Esan, and Marcus Johnstone all missing significant time throughout the year.
Jankovic and Esan are back for this upcoming season and Head Coach Len Vickery said he thinks they'll both come back strong.
"I think it'll be a good motivator for them," he said. "I they'll want to make up for the time lost and we're hoping for big things from those two."
One player who won't be returning is the Bears all time leading goal scorer, Marcus Johnstone, who graduated this past year. Vickery spoke about Johnstone's absence and the effect it will have on the Bears this year.
"It's very difficult to replace a player like Marcus… he's been a prolific and natural goal scorer during is career," Vickery said.
While Johnstone has moved on from the Bears, Vickery was very complimentary about new recruit Nikko Cuglietta, comparing him to Johnstone early in his career. Vickery also noted that having Esan around for a full season would give the Bears another offensive weapon in lieu of Johnstone's departure.
Vickery actually thought his team stood to lose more than they actually did this past offseason, as he thought that both last year's team MVP and leading scorer C.J. Gilroy, as well as veteran midfielder Moe Teliani were both leaving the team as well. As it turns out, both of them decided to play another season, and this gives the Bears a strong leadership core going into this year, something that Vickery acknowledged.
"We've got some solid senior content," he said. "It'll come down to the ability within the squad, the discipline, and finally, the leadership to take us where we want to go."
The Bears open their season against Lethbridge this weekend, and Vickery expects to face very motivated competition from a Pronghorns squad that lost both of their meetings with the Bears last year, getting outscored a combined 6-0.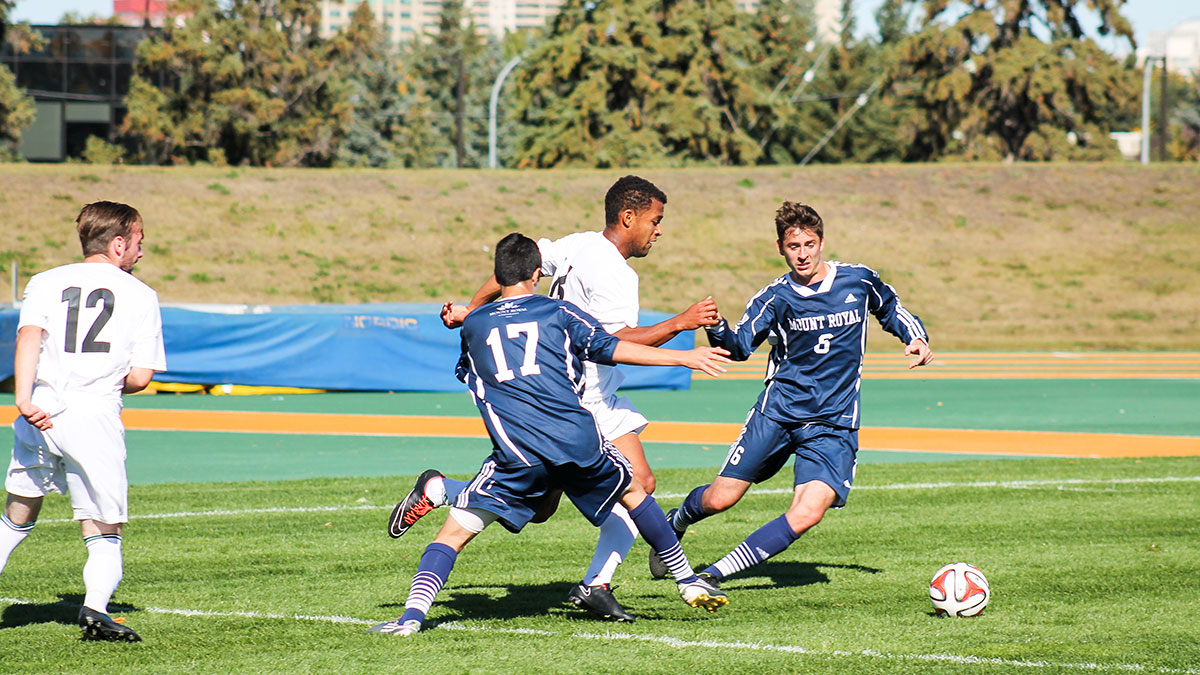 "It'll be very tough, the first game always is," he said. "Nobody's lost a game yet, their goals would be similar to anybody else's — win games, make the playoffs, and go on from there."
Playing in Lethbridge is tough as well, as the high winds and natural grass make games down there a more unpredictable affair than a game played at Foote Field.
"Playing them down there is always a bit of a challenge, because we play on a smaller, more compact artificial surface," Vickery said. "We'll just cross our fingers that we don't get the high winds typical to Lethbridge, and we'll try to get a good start on the field down there."
At the end of the day though, the Bears control their own destiny for the season, something which Vickery acknowledged.
"We try to get all of the key building blocks in place, and we've been working steadily," he said.
"We're going to hopefully win a number of games based on our talent, and a few based on our discipline, and hopefully win those last few key games based on our leadership, which we have in abundance this year."
"We'd like to get to Canada West playoffs, be successful, and return to the National Championship setting, and challenge for the championship."
The Bears begin that pursuit for the championship on the road against Lethbridge this weekend, and play their home opener Sept. 26 against the Mount Royal Cougars.