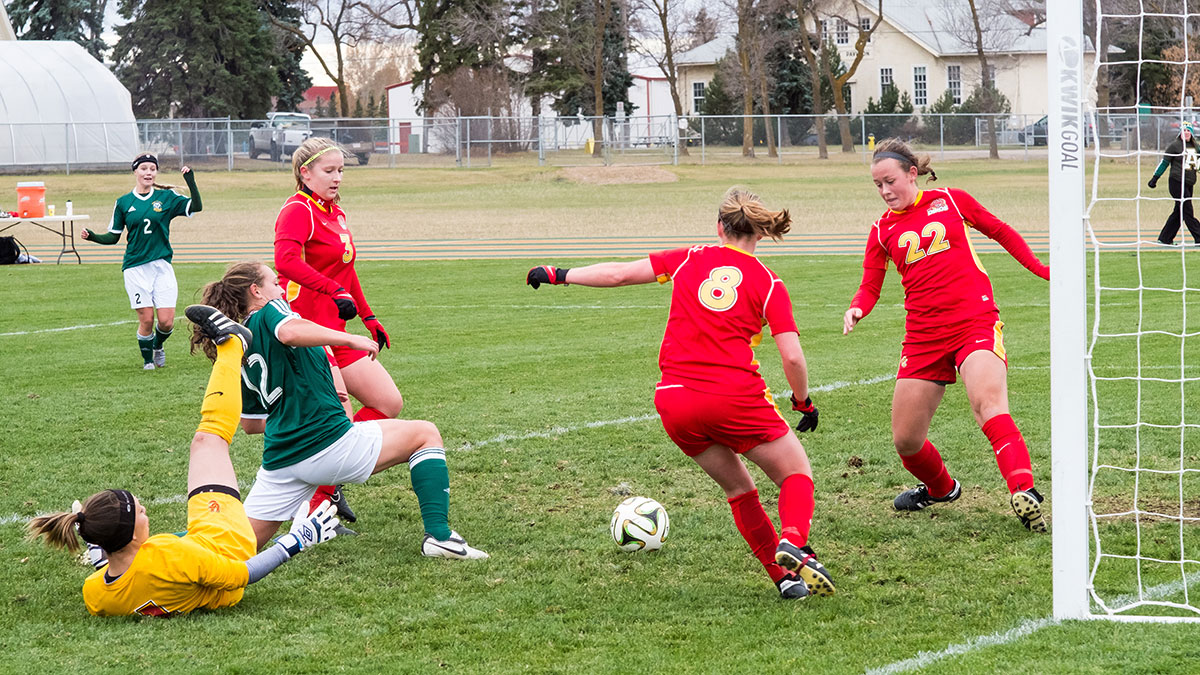 For the University of Alberta Pandas soccer team, it's all about taking things one step at a time this year.
Coming off an elimination in their second game of the Canada West playoffs in 2014, at the hands of the University of Fraser Valley Canada, Head Coach Liz Jepsen spoke about the importance of the team not getting too far ahead of themselves.
"The important thing is to make whatever we're doing on the day meaningful," she said. "For us, it would be keeping our eyes on the target, and playing one game at a time. Don't try to see past the moment in front of you, know where you are and know where you're getting to."
It's also a season of change for the Pandas, as like every year, several players have moved on and graduated — one player particular being star goalkeeper Keltie Biggs.
While Jepsen did lament the loss of Biggs, she also was quick to say that the loss certainly won't derail the team moving forward.
"We'll forever miss Keltie Biggs, she was a fantastic player, it's just the evolution of varsity sports," Jepsen said. "We'll want our new keeper to come in and be herself, and we'll have to capitalize on what she does best."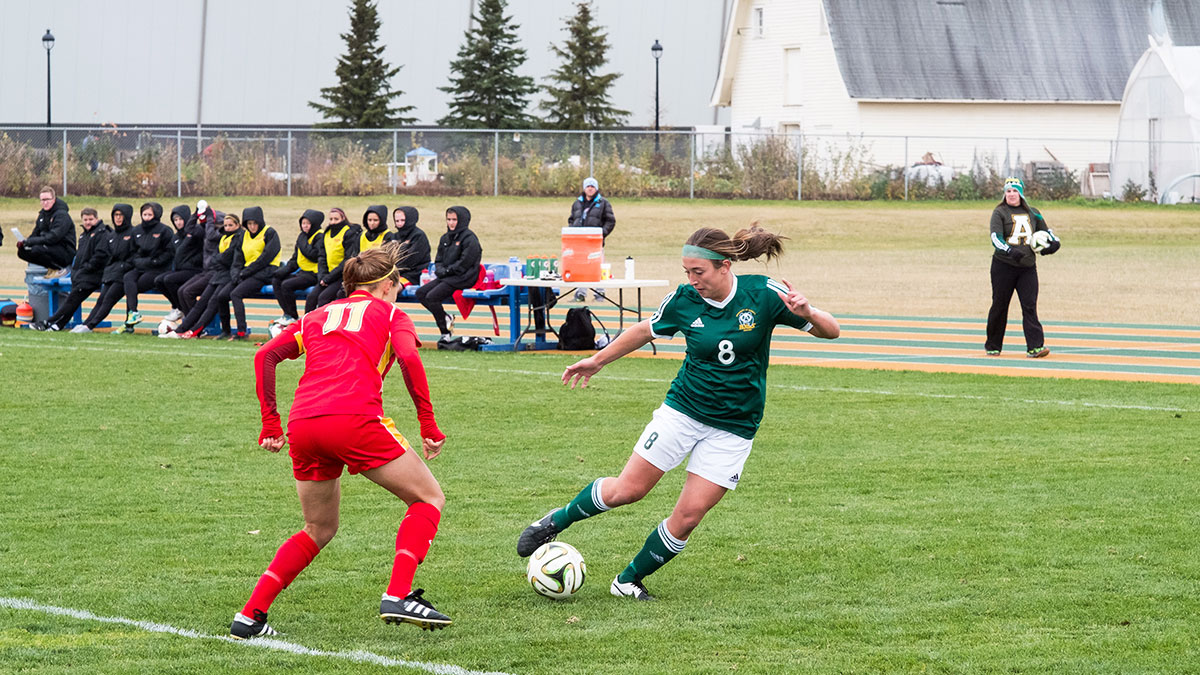 Of course, yearly turnover is simply a part of University sport, and coaches have to find ways of dealing with the loss of veteran players Jepsen said.
"We recruit specifically to have players that have certain attributes, but once they come in, it's all about doing whatever we can to help that players be successful with the team, and be successful for themselves," she said. "It's like snowflakes, no two players are exactly alike, and each season they'll improve and have different skill sets, and we'll try to nurture that into the lineup."
Jepsen also emphasized gelling as a team as an important part of success in the face of yearly player turnover and how new players have to learn to play as part of a team, not just as an individual.
"That's often the big step for people, rather than being the skilled player, or the leader coming in from their old team, now they're the next cog in our wheel because everybody contributes to the team," she said.
"For the team to be successful, everyone has to buy in, everyone has to be on board."
"Some people will be tasked with supporting roles, and we sit down and talk about that and try to keep everybody on point on how to manage that, when they're playing and not playing, and how to stay on top of it."
The Pandas will face a tough season schedule this year, locking horns with all of the playoff teams from the Pacific division last year: the Trinity Western Spartans, the Victoria Vikes, the University of Fraser Valley Cascades, and the University of British Colombia Thunderbirds.
Jepsen said that while the schedule is tough, she was excited for the challenge.
"The challenge and the exciting thing is that we get to play some of the top ranked teams this season," she said. "There's something exciting about walking into a match and truly not knowing the outcome, and knowing you have to give every little bit of yourself in order to get a positive result."
The Pandas open their season at Foote Field on Sept. 11 against the Thompson Rivers Wolfpack.