UAlberta Go Abroad program launches pilot in South Africa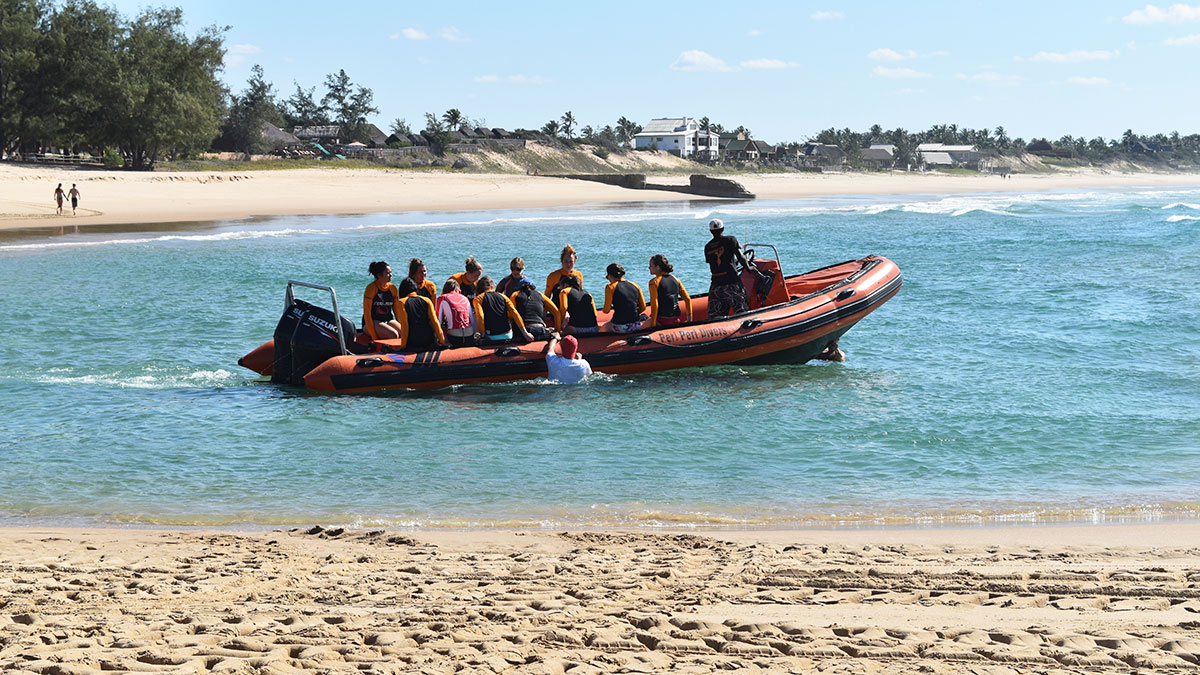 On the way to a dive site, Elle Surgent and her fellow students crossed paths with three large, passive plankton-eating whale sharks. After joining the sharks in the water, the snorkelers encountered a group of seven-metre wide manta rays. This was just another course credit hour.
This was all during the University of Alberta's pilot session of Southern African Field School (SAFS), a study abroad program open to students of any faculty who wish to participate in research and take biological science courses abroad.
Those in the program completed three modules in three countries. Starting in Swaziland and South Africa, they learned about ecology. The second module, in Mozambique, focused on marine ecology, which students experienced almost daily on coastal scuba dives. The program finished back in South Africa, where students had the choice of studying immunology or returning to work on a research project in one of the previous locations.
"With classes I've taken on campus … you remember for the test, and then after that you don't remember that thing that was in your textbook. But actually experiencing every day when we were in Africa — you remember the experiences," Surgent said.
The program had plenty of exciting, and safe, animal encounters, Director of the Southern African Field School Randal Arsenault said.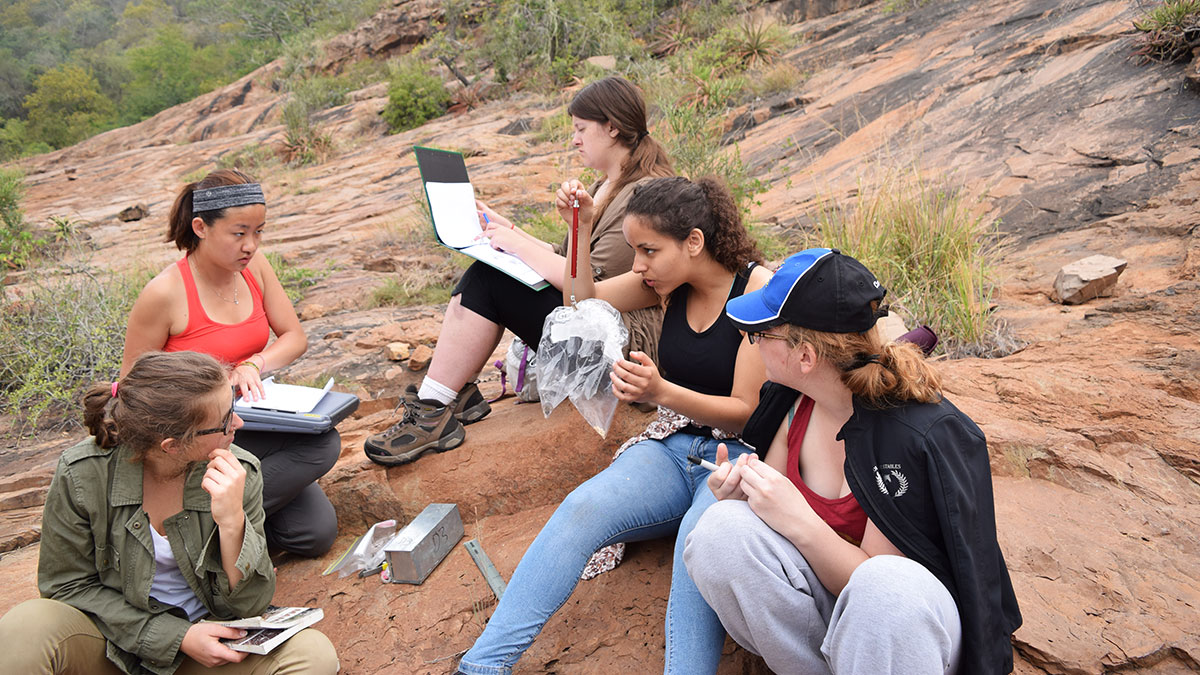 "(Students) saw leopards … elephants, rhinos, hippos, crocodiles. You name it, they saw it," he said.
Arsenault has studied African Ecology for 20 years, and wanted to bring students the opportunity to have a similar experience.
Lecture location varied throughout the program. Some lessons took place on park benches or in a reed-hut office overlooking the Atlantic Ocean. Most days, students spent two hours in lecture, while doing fieldwork and research projects for the rest of the day.
The same small group of 18 students together everyday led to a comfortable atmosphere to ask questions and discuss what was being learned in the field, Arsenault said.
Jenny Kleininger, one of the students in this summer's field school, said a lot of lecture was spent connecting theory with fieldwork.
"We were living the course material," she said.
Students gained numerous skill sets from working on different projects, including researching giraffes and impala, monitoring humpback whales and aid working in African communities.
At $15,000 for three months not including flights, the program is on the expensive side. Student loans, fundraisers, and Study Abroad grants from the U of A International Office were all ways students found funding. That and plenty of saving.
"The experience is entirely worth it … the whole thing about living abroad is meeting local people. So it's not just to come and do courses with your professor, it's who are you going to meet," Arsenault said. "We have about 50 staff members who are based in South Africa … that help us. So (students) meet all of these people eventually."
Arsenault is now back at the U of A, teaching and preparing for the Winter session of SAFS, which has three seats left. The 2016 Spring/Summer term is currently accepting applications as well.
SAFS can be found on Facebook at facebook.com/AfricanStudies and on Tumblr at ualbertasafs.tumblr.com, where more photos from the 2015 trip can be viewed.