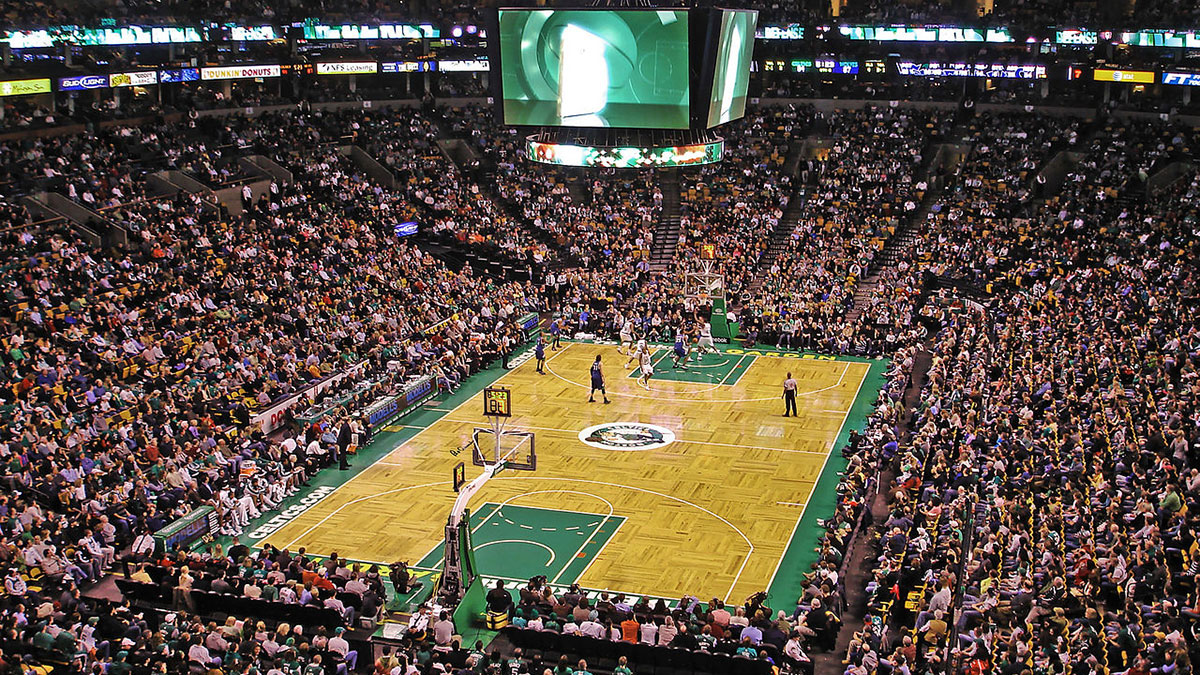 5. Drake Forgoing the National Anthem to Perform Hotline Bling Before Every Raptors Home Game
I can't speak highly enough of the job Drake has done with the Toronto Raptors. He's brought a confidence to Toronto, and Canada at large. Even as someone with no allegiance to Toronto I felt connected to it this summer, proudly throwing up the SIX every time the Blue Jays took the field. I'm in full support of Drake and everything he's done for Canada. His decision to rebrand the country by spelling Canada with a backwards K instead of a C and his decision to generously put OVO sweaters on all of the statues outside of parliament, free of charge. And of course his decision to forgo the national anthems in favor of the song we all know and love: Hotline Bling.
It's only natural some people would try to find a reason to angry about this. But to them I say, answer this question for me. How many weeks did O'Canada spend on the Billboard Hot 100? Zero. When was the last time you heard someone at a party say, "hey man, you got any national anthems on your iPod? I wanna tear shit down tonight"? Never. At this point you're probably saying, "but doesn't your heritage matter to you? This disrespects the country and its proud history! The National Anthem is a tradition!" To that I say I'm about a hundred times prouder to be Canadian when I listen to "Headlines." That shit gets me pumped up. And guess what? You don't have to ask me to stand up when it comes on. I'm already standing up cracking a Molson to the good times. That's how you start a basketball game.
4. More Advertising
If there's one thing the fans have been asking for, it's more ads. Over the summer, Commissioner Adam Silver addressed the NBA's plan to seamlessly incorporate more sponsors into their brand. Wearing a gorgeous maple wood sandwich board — the type coaches are expected to wear this season — Adam Silver ended his press conference by motioning to the board in a show of genuine enthusiasm for the deal. "You're telling me I can get two pizzas for $10," he quipped to reporters, leaning against the podium. "There's gotta be some limit to the number of toppings you can get though. You just have to assume that."
While no other major changes were announced, the idea of ads on jerseys continues to float around. But is that enough to satisfy the average NBA fan's hunger for advertising? I don't think so. Which is why I've come up with some ways to work even more advertising into the NBA game.
Have Jeff Van Gundy use the phrase "That's Thinking Outside The Bun" to praise a play.
Make free throws worth 1.89 points in homage to the Wendy's $1.89 deals menu. Maybe even start calling them "Value Throws."
Have the starting lineup of the Home team enter the game by driving to center court in a Kia Sorrento. Seeing Five NBA players fitting comfortably inside the car will be highlight of fans nights.
Have the cast of Grown Ups 3 ref games in promotion for their movie. And if you're thinking, well there must be family and friends who care enough about Adam Sandler to physically restrain him from making another Grown Ups movie. Well you'd be wrong. But that's beside the point, because this promotion works for any movie
In the fourth quarter of close games we get an inside look at a timeout where the coach is passionately telling his players all the reasons why he prefers the chunkiness of a real CD to this so called "pirate music" trend.
3. Constant Comparisons to Hockey
Comment sections are fool proof. You write an opinion and a group of equally rational people validate it. That's democracy baby! It's the first amendment in action, which is something I'm quick to remind people of at parties, on the bus, baptisms and any other place where my NSFW — Not Safe For Women — in your face opinions aren't appreciated. Free speech baby!
Look, I like basketball, but not as much as I love a sweet-ass Meme. For me it goes Dick-Pics, high fives, and then memes as the three best forms of communication. In honor of that I've put together some sick memes that I encourage you to use in TSN's Facebook comment section
Fuckin' Eh Right?
Debate over? You can say that again!
Even the GOAT understands his sport is a sham
How I feel when they drop that puck! Who's with me?
2. Lebron's Promise to Bring a Dave & Busters to Cleveland
If there's one thing Lebron's brought to Cleveland, it's hope. And while that might be enough for some, Lebron won't be satisfied until he delivers something Cleveland's been waiting nearly 50 years for. A fully licenced Dave & Buster's franchise. "I'm talking about affordable entrees, a fully functional arcade, and extra saucy wings." James said pointing to Cleveland Beat Writer Jason Lloyd, "bring extra napkins my man. Don't say I didn't warn you." He went on to caution reporters, saying that "it won't be easy, but if there's anybody who deserves a Dave & Busters, it's Cleveland."
And you know what, he's right! The people of Cleveland deserve to have some fun. No one's been in the Rock n Roll Hall of Fame since 2005 when Bret Michaels claimed squatter's rights on the property. The NFL haven't seen the Browns since 1969 when their team bus crashed into the Cuyahoga River fire. And Lake Erie continues to swallow up tour boats at a rate that science can't explain.
A Dave & Busters would finally give locals a place to relax and forget about the river fires. Or the fact that it's been nearly a decade since they've been able to get within five blocks of the Rock n Roll Hall of Fame without hearing "Talk Dirty To Me" blasted through the speaker system. It's a small gesture from Lebron that has the ability to go a long way. It may be a step towards putting them back on the map, only three decades after the US Board of Education's decision to remove Ohio from all the classroom maps and geography lectures.
1. Boston Celtics
Before I become biased, it's only fair I give prospective fans the truth. Watching Anthony Davis go up for an alley oop is awe inspiring. Stephen Curry is one of the most unique and exciting point guards in NBA history. And Russell Westbrook is a triple double threat who tries to tear down the backboard every time he dunks. But consider the excitement that comes with exceeding low expectations.
With superstars their excellence becomes so routine that you'll inevitably take it for granted. But that's not the case for Kelly Olynyk. Every dunk, blocked shot and rebound is a reason to pinch yourself and question if reality is collapsing in on itself. Take last season for example. While Cavs fans stressed over Lebron's early "struggles" – where he put up something like 23/7/7 – I was printing off and framing Olynyk's box scores anytime he grabbed more than five rebounds.
Let's put it this way. Superstars are like a boyfriend who are there for you whenever you need them. You're happy all the time. UGH! Key words, "all the time"? That sounds like being in a rut to me! But Kelly Olynyk's that goon-faced boyfriend who takes you to the batting cages for a date, and makes you feed quarters into the machine while he hits balls. But right when your expectations of the date are about as low as possible, he tells you his uncle gave him a $25 TGI Friday's gift card and that "you can get all the apps you want. But no entrees." And you're like, "well isn't this a pleasant surprise."
Okay maybe that's not the most convincing argument, but there is something more important to gain from becoming a fan of the Celtics. My friendship. Consider this storyline to follow this season, "Steven and [Your Name] form cherished friendship that challenges the boundaries of a heteronormative society". People will be like "why are you guys always massaging each other?" and we can be like "Not that it's any of your business, but the Celtics are on a win streak bro. You got a better way to celebrate bro?"
If that doesn't get you excited about the Celtics, and more importantly male bonding, than I don't know what will. Get ready for a great season, and an even better friendship!