Does the student vote in the federal election even matter?
Kate McInnes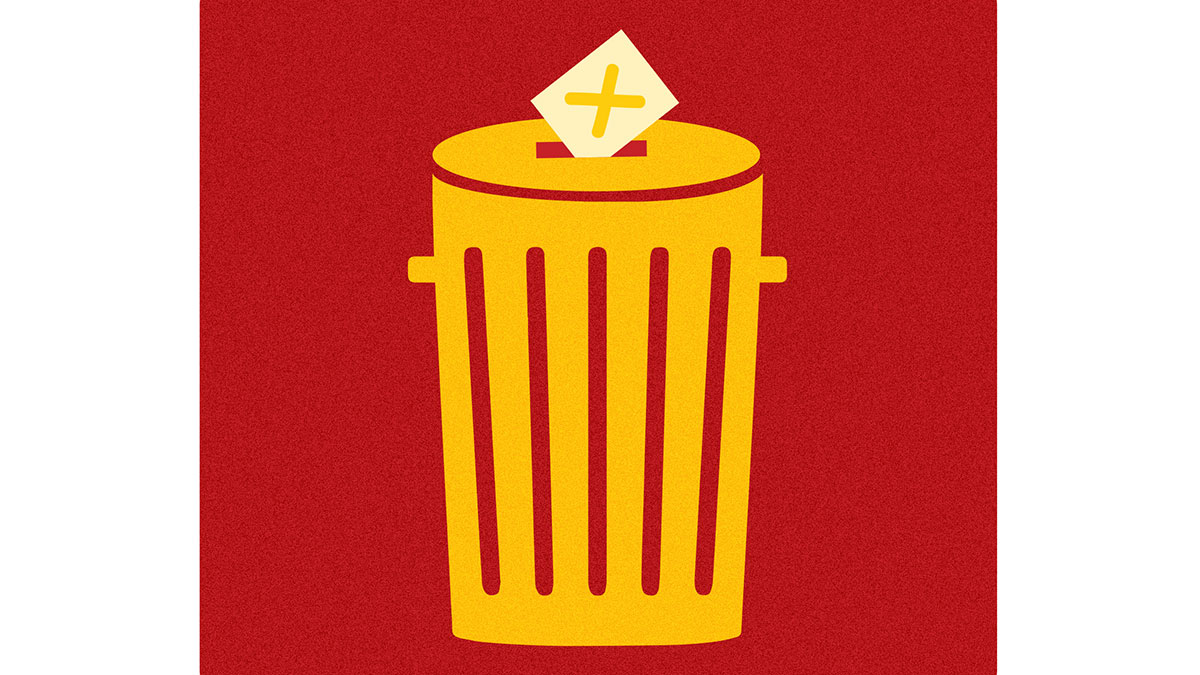 Ben Kopczynski and Scott Pearson — along with hundreds of thousands of students across Canada — remain disillusioned about the value of their vote.
"We live in an NDP riding, and so we feel like our vote isn't going to matter anyways," Kopczynski said.
In April, the Canadian Alliance of Student Associations (CASA) launched their "Get Out the Vote" campaign, an anti-apathy project that aims to "dramatically increase voter turnout on participating campuses" for the upcoming federal election on Oct. 19. The University of Alberta's Students' Union is one of 22 student associations across Canada that are working to get a combined total of 250,000 post-secondary students out to the polls.
Both Kopczynski and Pearson live in Edmonton-Strathcona, the only federal riding in Alberta not held by the Conservative Party. While Kopczynski will be voting for the Liberal Party of Canada, and Pearson, who supports the Conservative Party of Canada, are still debating whether voting will be worthwhile.
"In our riding, we know how it's going to turn out either way," Pearson said.
Statistics Canada reported a participation rate of 38.8 per cent of eligible voters age 18-24 in the 2011 federal election, well below the national average of 61.1 per cent.
Greg Anderson, an associate professor in political science, attributes this statistic more to the apathy of politicians than that of young Canadians.
"When you look demographically, the bulk of Canadian voters are much older than students," Anderson said. "There just aren't enough young people to incentivize politicians putting things in their platforms that affect students."
"Unfortunately, politicians in the short run only really want votes, so they tailor their messages to people who tend to go to the polls."
The target audience of CASA's nationwide "Get out the Vote" campaign accounts for 0.008 per cent of the population of Canada. If the U of A chapter reaches its goal of having 7,500 students pledge to vote, they will have rallied less than 20 per cent of the U of A's student population. With two weeks remaining before the election, the campaign has accomplished a third this goal.
"Even if the Get out the Vote campaigns on campuses were successful, they only (affect) the margins (of the election), so it's a sad, vicious cycle that young folks are stuck in at the present time," Anderson said.
For Anderson, the practice of voting as a student is less about making an impact and more about developing good habits.
"You casting your ballot and … determining who wins might not happen that often, but I think there's a lot of benefits that come from exercising your democratic freedom," he said. "If nothing else, (voting will) pay off later on, because the earlier you're engaged, the more prone you will be to be engaged when you are older."
"Even if a vote on the 19th doesn't amount to that much, doing so means that you actually paid attention, and that will be worthwhile later."
Despite its meager scope, Anderson said the "Get out the Vote" campaign — and, more specifically, the votes of the students they are trying to attract — may make a difference in certain ridings. He made reference to the 2,000 federal election in the United States, in which the presidency of George W. Bush hinged on 537 votes in a single county in Florida.
"If enough (students at universities) are mobilized to vote in their home ridings rather than sit it out in their dorms, that's the kind of thing that might have an impact on … a very close race, (especially) because we have a first-past-the-post system," he said.
"Get out the Vote" does not have an educational component, and concerns that the students the campaign is mobilizing are ill-informed have yet to be addressed. Still, Anderson said he believes there is merit in "getting off your couch and casting a ballot."
"You only get to do this every four years, and the rest of the time all you can do is pound on your desk and complain," Anderson said. "This is an opportunity for you to go out and have your voice heard."