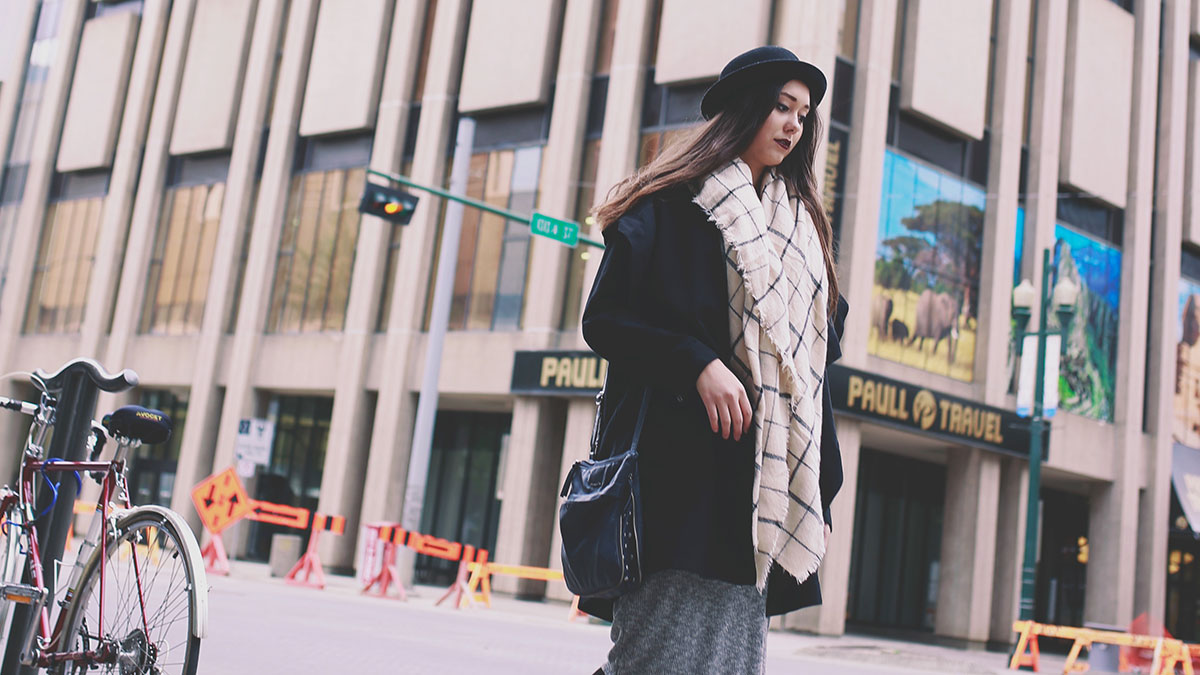 Describe your outfit and where each piece is from.
Jacket from Forever 21, scarf from Zara, dress from Bershka, shoes from Aldo, hat from H&M, knee socks from Ardene.
What inspires your style?
Anything. One day it can be something like a movie I've just watched or the song I've listened to, the other day it can be completely different, like a colour of my lipstick or what's  the day like outside (it was gloomy that day, the darker colours of my outfit mirror that).  The piece of clothing like a hat, or a dress can inspire my whole outfit on some days. Then sometimes I just wake up in a certain mood and know what I'm going to wear!
Why do you think fashion is important?
I think it's very personal. It's all about how you feel. Whether the song or a rainy day put you in the mood for an outfit, you try to express your feelings through fashion. It speaks when you don't. It can tell others when you feel cozy or rebellious. And after all, it looks good and makes you confident, which is the most important!