Girls' clubs look to bring empowerment, funding to Swaziland, Africa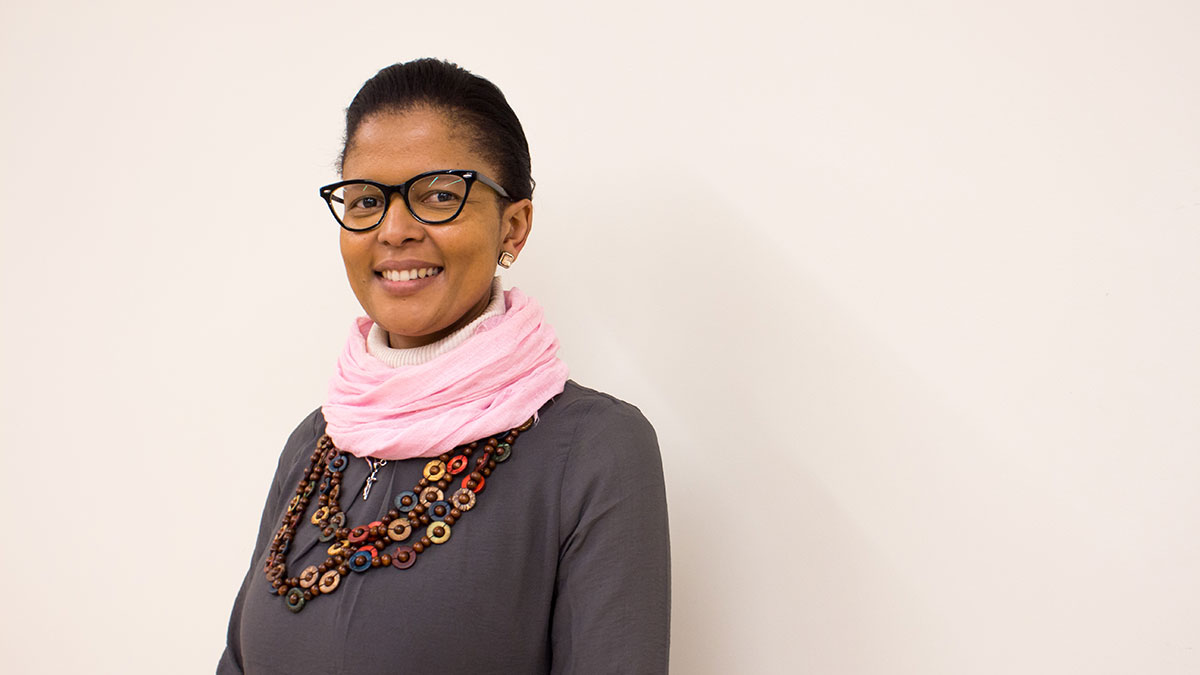 When Cebile Manzini-Henwood stepped onstage for the Victoria leg of her speaking tour, she had no idea that one of the audience members' lives was deeply affected by her.
As head of the Swaziland Action Group Against Abuse (SWAGAA), Manzini-Henwood has overseen the creation of Girls' Empowerment Clubs in Swaziland. These clubs educate girls and young women about gender-based violence, HIV-AIDS and their rights under the law.
One of the women in the audience in Manzini-Henwood's speech to Pearson College in Victoria, B.C. was a former member of one of these clubs, who had come to Canada to study.
"We work in communities to do work that prevents gender-based violence," Manzini-Henwood said. "We also give services to survivors of this trauma."
Manzini-Henwood has partnered with Crossroads International to bring volunteers, knowledge and funding into these empowerment clubs. As a Canadian-based non-governmental organization, Crossroads works to bring together other groups in order to share resources internationally, with a special focus on women's rights and sustainable livelihoods for women.
It was through her relationship with Crossroads that Manzini-Henwood was put in touch with a group in Zimbabwe that had piloted a series of girls' empowerment clubs in that country. Seeing parallels in terms of socio-political makeup between the two nations, Manzini-Henwood adapted the idea for use in Swaziland.
Located between South Africa and Mozambique in Africa's southeast corner, Swaziland faces many challenges as a nation. Though it is a monarchy, there is a Westminster-style parliamentary system set in place by British colonizers. At times, the disparities between the social and legal systems are very evident, Manzini-Henwood said.
"Culturally, women (in Swaziland) are viewed as minors," Manzini-Henwood said. "But the constitution recognizes men and women as equal. This causes problems for women in public spaces."
With its 28.5 per cent incidence of HIV-AIDS in adults the highest in the world, life expectancy in the landlocked nation is 50 years. This means, according to Crossroads' Interim Executive Director Christine Campbell, that many of the girls who come to the clubs have been orphaned, and are often the heads of their families.
"We managed to find a very enlightened and generous donor," Campbell said. "We also found volunteers from Canada to go help them adapt the Zimbabwe program in Swaziland."
An evaluation done by Crossroads showed significant decreases in teenage pregnancy, as well as increased knowledge about HIV/AIDS transmission and legal rights in schools where the clubs were active.
"There were a lot of unexpected positive outcomes aside from pure peer support," Campbell said. "(SWAGAA) became the voice against gender-based violence in Swaziland, and we helped them to scale up."
Manzini-Henwood is currently on a speaking tour of Canada to raise awareness of the issues facing women in her home country, as well as to raise funds to expand the work done by SWAGAA. She spoke at an engagement at Bennett Jones on Monday, Oct. 26, as well as a presentation at the U of A on Tuesday, Oct. 27.
"We want to bring a message of love," Manzini-Henwood said.
"That this is something that must be changed, and changed through love."