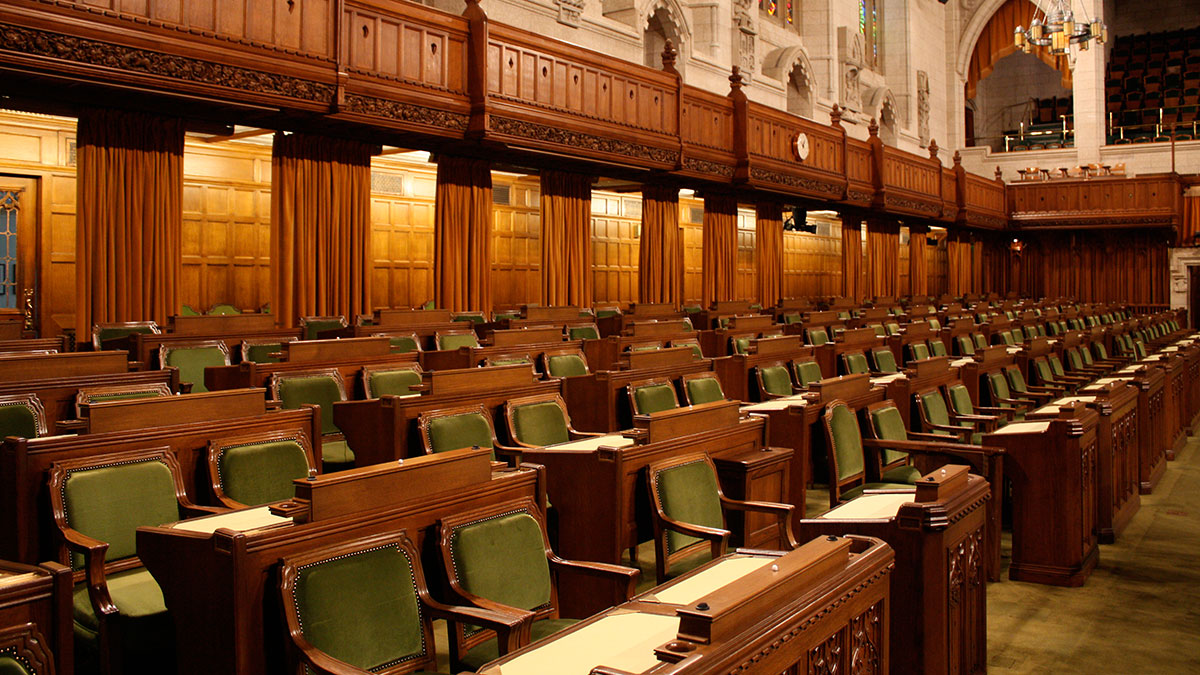 Point — Nathan Fung
Are MPs responsible to their constituents? Or are they more responsible to the Prime Minister and the party machine? Nowadays it seems like the latter.
In theory, Canadians vote for candidates to represent them in the House of Commons as a Member of Parliament, not the party and not for the party leader. Unfortunately, that's not how it works in reality. The way Parliament works in Canada, MPs seem to be first and foremost megaphones for the same tired talking points parties have been making again and again in the media thanks to overly-strict party discipline at work in Canadian politics.
Sure, there are quite a few MPs that stand out from the crowd of trained seals. Unfortunately, not every riding has an experienced and exceptional politician running in them such as Michael Chong or Brent Rathgeber — people voters can comfortably check off on the ballot knowing that such a vote isn't wasted on some party stooge. Chong and Rathgeber are exceptions, not the rule. Largely, what our vote comes down to is the colour of our backbencher: blue, orange, red or even one of those fringe parties if you're feeling risky and experimental (though good luck with that because you'll need it).
What being an MP comes down to for the most part is toeing the party line when a piece of legislation is taken to a vote in the House of Commons. Whether or not the people we vote for are bright, independent-minded policy makers, contributing to the legislative process seems to be an afterthought.
Now some MPs such as Jason Kenney or Rona Ambrose matter more than others, but that is all decided by the Prime Minister's office. While the party leader ought to be at the mercy of the rest of its members — with coups like the one that ousted Australia's raw onion-chewing PM Tony Abbott being theoretically possible in Canada — MPs are more often at the mercy of an overly-controlling PM. When a PM wants something passed against the will of a few protesting MPs, it's the MPs that end up getting squashed like bugs under a steamroller in the name of maintaining a functional government.
So when you cast your ballot on Oct. 19 and have a hard time telling if a Conservative community leader, a Liberal community leader or an NDP one is better, don't feel too guilty if you just check off a name just based off the colour of their party.
Counterpoint — Cole Forster
There is a permeating sentiment of late that our MPs have no real agency in the House of Commons. Such a feeling needn't be quantified — one can simply sense it in the apathy and cynicism of the electorate. I think a healthy level of skepticism is required to be constituent in Canada's democracy, but the wholesale discount of MPs as useful representatives doesn't help anyone. The individuals we elect to be our voices in Ottawa are still of some utility whether we feel that way or not.
When you go to the polls on Oct. 19 and cast a ballot, despite any misapprehensions you may have, you are voting for a person, not a party. While there may be the general expectation that party members follow the HQ-approved script, there is no reason to think your MP will be actively coerced or blackmailed into taking a position they don't hold. Cabinet is supposed to stand together, the PM's Office stands together, but the rank and file MPs of any particular party technically have the freedom to vote however they please on any particular bill. The historical precedent for disagreement is there, as is the precedent for crossing the floor or abandoning a party caucus.
A terrific example of an MP being important in and of themselves is the incumbent in the St. Albert-Edmonton riding, Brent Rathgeber. The lawyer turned politician left the Conservative Party in 2013 to sit as an independent and has never looked back. He enjoys a certain level of personal popularity and though he has fairly consistently conservative values, it's impossible to view him as a cog in the Harper machine.
I think most of us would do better to realize the power that MPs have even within the tightly controlled parties. Even if they don't outright disagree with a top-down directive, most people don't notice when legislation is passed much to the chagrin of stubborn parliamentarians. To be sure this is all on a spectrum. There are rookie backbenchers in the two major parties who almost certainly obey their handlers and then there are veterans who command their own personal respect and remain fiercely loyal to the people living in their riding rather than their colleagues in Ottawa.
While it may be difficult for us to understand the role of MPs in such an obfuscated system, writing them all off as pawns in a party machine is to resign from the democratic process.