ATEP in the right direction: Anonymous $300K donation to program allocated towards creating "great educators"
Mitch Sorensen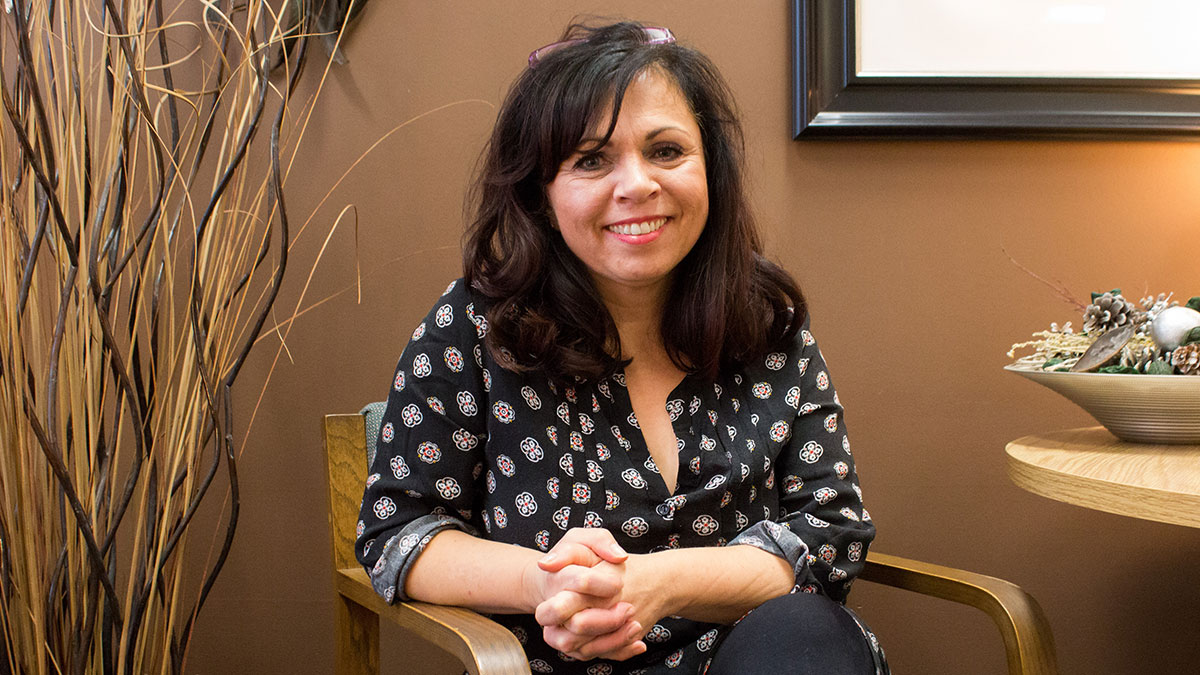 A small University of Alberta program was given a big boost this week, as an anonymous $300,000 donation was made to the Aboriginal Teacher Education Program (ATEP).
With just three staff members responsible for running the program, ATEP is in it's 14th year of operation. Run in collaboration between the University of Alberta and four community colleges, ATEP offers students the opportunity of completing the third and fourth years of their elementary education degrees in their home communities.
ATEP currently is running two cohorts of students, one at Northern Lakes College and one at Portage College. The goals of the program are to graduate more Aboriginal teachers, and to educate teachers on Aboriginal Peoples, history and issues.
"Our educators are mandated to be teaching Aboriginal history and perspectives in every core subject," Angela Wolfe, Associate Director of ATEP, said. "If you don't have that experience yourself, how are you going to do that as an educator?"
Even if they never intend on teaching on reserves or in band schools, Wolfe said that every educator will have aboriginal students in their classrooms. However, education for aboriginal students maintains the same central principles as for any other.
"What is good for aboriginal students is good for every student," Wolfe said. "You have to have that foundation to address and treat those curricula in accordance with whatever classroom you're in."
So far, the ATEP program has yielded "excellent" results; 97 per cent of graduates secure employment immediately, and often in their own communities. Wolfe said that 85 to 95 per cent of students who start the program will finish it.
For many education grads, Northern Alberta schools offer immediate employment, but not a long-term career. Wolfe said that getting teachers with a vested interest in the long-term of these communities one of their major goals.
"Some of our (ATEP) graduates have been educational assistants for 20 years," Wolfe said. "Now that they're the teachers, all those little faces are saying 'look at that, it's one of our own.'"
Not only does the program retain its own students, it has seen alumni go on to post-graduate studies. Wolfe recalled that some of the inaugural class of ATEP graduates are now principals, and seeing students they taught graduate high school.
Wolfe said the program plans to increase recruitment efforts, with goals of doubling the number of enrolled students by 2018. Attracting more instructors and professional development opportunities to current students is one of their priorities.
An expansion of the program into the secondary education program is another prospect in the future of the ATEP. Most importantly for Wolfe, the main objective of ATEP is to create "great educators."
"Our students aren't numbers," Wolfe said. "We're teaching our educators to teach with compassion and love, isn't that what you want for your kids?"
Though the donation may have been anonymous, Wolfe said she was thankful to whoever the donor was.
"The gratitude is immense, because I know the impact this donation is going to have on the thousands of students who will be taught by ATEP grads," Wolfe said.