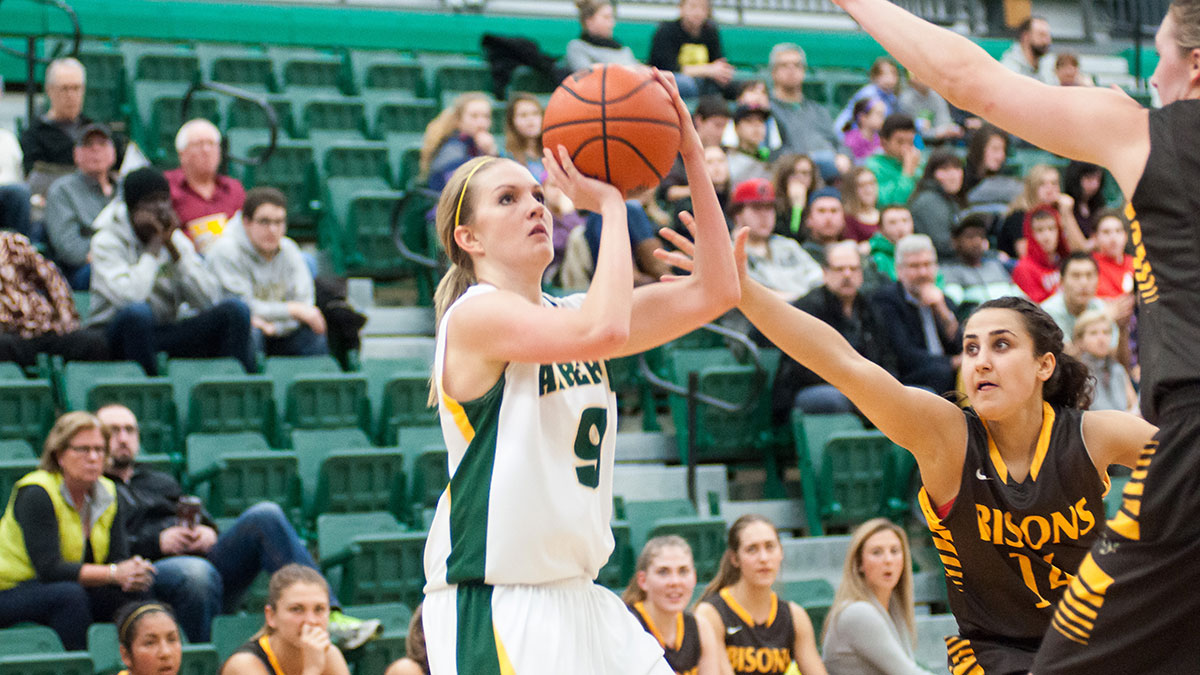 Overview
The Pandas have been consistent as one of the top teams in Canada West over the past few years. Although they haven't won a CIS championship since 1998-99, the Pandas are regular features in the Canada West final four and CIS championships, and haven't missed the playoffs since 2004-05. Despite a high player turnover from last year, the Pandas should look to continue their winning form from years past.
Key Players
With five of the team's fifteen players being first years, the Pandas are a team that will have to rely on veteran leadership. Thankfully, the Pandas do have a solid core of fourth and fifth year players, most notably fifth year guards Megan Wickstrom, Jessilyn Fairbanks, and Renee Byrne. The Pandas lost their leading scorer from last year, Saskia van Ginhoven, to graduation, and replacing her 16.7 points per game and 58 per cent field goal percentage will certainly be no small task. Wickstrom and Byrne will now have to fill in for the now-graduated Sally Hillier, who was the team's third leading scorer last year. The Pandas new players will have to step up, as van Ginhoven and Hillier were huge parts of the team's offence. They also lost their leading scorer off the bench in Kendra Asleson.
Last Season
The Pandas were a force in the Pioneer division last year, finishing third with a 16-4 record, only trailing the UBC Thunderbirds and Saskatchewan Huskies. They were a very consistent team throughout the season, losing consecutive games only once, and riding that strong performance into Canada West playoffs, where they easily dispatched their cross-town rivals the MacEwan Griffins in the quarterfinals. Their performance at the Canada West final four tournament was enough to book them a trip to CIS nationals, where they would end up finishing fifth out of eight teams.
This Season
The Pandas will face an early test this season, as they open on the road against the UBC Thunderbirds, who finished first in the Pioneer division last year with a 17-3 record. This game will be a nice early season litmus test for the Pandas to see if they still stack up to one of the most formidable teams in Canada West. Other important dates on the calendar include a late season matchup with the Pioneer division's other dominant team: the Saskatchewan Huskies. Played on Feb 12 and 13, this game could be crucial for both teams in terms of seeding for Canada West playoffs.
Prediction
Even with the loss of some of their top contributors from last year, the Pandas still have enough depth to compete in Canada West, and should be near the top of the standings once again this year. Expect them to be a dangerous team come playoff time.