Magna Carta, the Holy Grail of documents, at Legislature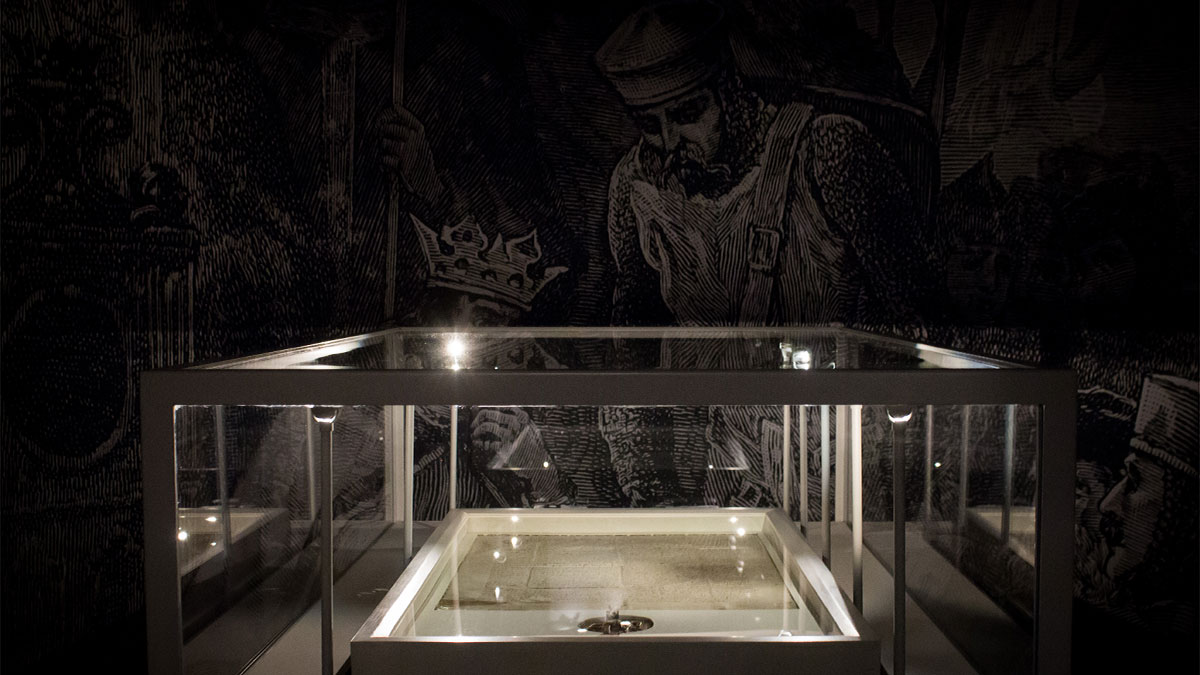 An 800-year-old piece of history is in Edmonton, as the 1300 issue of the Magna Carta is at the Borealis Gallery on the Legislature grounds.
The document is a copy of the 1215 original, with the original sealed by King John and re-issued by his son, Henry III. Promising rights to the church, as well as barring barons from illegal imprisonment and imposing limitations on feudal Crown payments, aspects of the document make up the basis for many modern charters and laws.
Though it was only a piece of law for a few months after sealing, the Magna Carta has had an influence on many pieces of legislation that followed it. University of Alberta professors and students have been studying the document at great length.
James Muir, an Associate Professor in the Department of History and Classics as well as the Faculty of Law, said that the document's accessibility made it an important part of history.
"It was a lot more widely available than other charters," Muir said. "It just carried on in repetition, and became the focal point for how the crown established its relationship with the people."
Aspects of the Magna Carta can be seen in legislation as modern as the Charter of Rights and Freedoms, both of which contain references to the right to a speedy trial. Muir will give a presentation Dec. 8 at the exhibit, and said he plans to explore how the Magna Carta influenced modern legislation.
"There are echoes (of the Magna Carta) in these later documents," Muir said. "I'm going to talk about drawing those lines, and how solid they are."
Muir also pointed to the rarity of the document and copies of similar age, especially in travelling exhibitions.
"There aren't many copies of the original issues left, and for the most part, they don't tour," Muir said. "It's really up there in terms of rarity."
That rarity isn't lost on Kathleen O'Driscoll. The third-year law student is part of the "Ms. Magna Carta" blog, where she and four classmates spent three months posting daily blogs exploring the Magna Carta.
"It's a priceless document that was flown across the world," O'Driscoll said. "It only came to four stops in Canada, it's huge."
As part of a course in Law and Social Media, O'Driscoll and the rest of the group explored the history of the Magna Carta, and its implications on contemporary legal issues.
"We interviewed different legal professionals, professors, and scholars about their views on the Magna Carta and how it's connected to their work," O'Driscoll said.
Speaking with everyone from lawyers to hip-hop artists, and writing about events ranging from Deflategate to urban chicken keeping, O'Driscoll said that the Ms. Magna Carta project showed just how integral the document is to modern law.
"You don't realize how relevant this 800-year-old piece of paper is," O'Driscoll said. "Or how central it is to many of the rights and freedoms we have today."
O'Driscoll, who gave a presentation at the exhibit last week, pointed to finally seeing the document she and her group members had spent nearly a year studying as a "once-in-a-lifetime experience."
For Muir, the Magna Carta gives meaning to concepts that can often seem fairly nebulous.
"When we think of the law, it can be disembodied," Muir said. "There's something to be said in giving physicality to the law, bringing an embodiment to this piece of legislation."