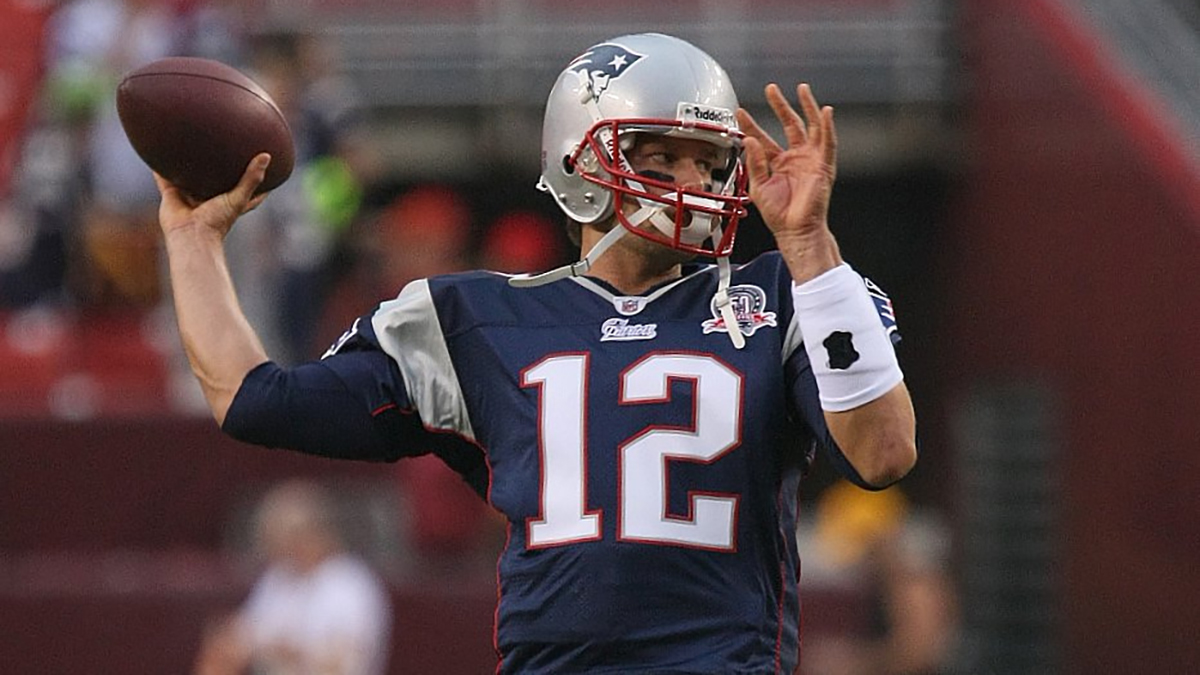 Unexpected narratives dominated the 2016 NFL season. The Minnesota Vikings dethroned the mighty Green Bay Packers atop the NFC North. The revamped Indianapolis Colts and star quarterback Andrew Luck struggled out of the gate in the easiest division in football, eventually conceding to the lowly Houston Texans. The Super Bowl favourite Seattle Seahawks were contending with the plebian San Francisco 49ers for the NFC West basement in week 11.
But as the NFL playoff picture started to settle, there were no surprises.
This weekend's AFC and NFC Championships will feature the four best records in football. Picking chalk may seem boring, but there's as many storylines this Sunday to fill an entire season. Let's take a look and breakdown each matchup.
AFC Championship — New England Patriots at Denver Broncos
This could be the last time legendary signal callers Tom Brady and Peyton Manning face off. The storied 13-year rivalry appeared to be over in week 13, as an inactive Manning watched Brock Osweiler drive the Broncos past the Pats in a 30-24 overtime victory. But Manning found himself at the reins of the Broncos offence once again in a week 17 win over the San Diego Chargers, which was followed up by a playoff wins versus the Pittsburgh Steelers.
Sunday's headline will undoubtedly be Brady vs. Manning XVII. It's a head-to-head matchup where Brady has had a historically significant advantage.
Brady owns an 11-5 record in games against Manning, but the two have split their four postseason games. Manning ranks second in playoff history in passing yards (7,022), completions (619), and attempts (972) and fourth in touchdowns (38), but Brady bests Manning in all categories. The two combine for five Super Bowl rings, with Brady owning four of them.
The road team has never won when Brady and Manning play in the postseason, and this Sunday's game is in Denver.
Peyton Manning has been the focal point of the Broncos offence since he first suited up for them in 2012, but this season saw the QB struggle mightily in Gary Kubiak's offence. In 10 games this season, Manning posted a paltry 44.96 QBR, good for 28th overall among eligible players, easily the lowest of his career. Since 2006, Manning has led the NFL in QBR in six out of eight seasons, finishing no worse than third (2007 and 2014). Manning was on pace to finish the season with 17 touchdown passes with a 59.8 completion percentage. Before this season, Manning has never thrown for less than 26 touchdowns.
Simply put, Manning's arm isn't what it used to be.
Meanwhile, Brady lit up the NFL — again. Brady finished third in the NFL in passing yards (4,770) and touchdown passes (36) despite losing tight end Rob Gronkowski and slot Julian Edelman for portions of the season.
Brady-Manning deserves to be in the conversation of Johnson-Bird, Ali-Frazier and Federer-Nadal. But this narrative of this Sunday's game will — and should be — Brady's offence vs. the Broncos defence.
The Denver Broncos (12–4)
Why the Broncos will win
The Broncos secondary continued it's stellar play last weekend, as their elite pass rush rose to the occasion against the Steelers. The group held Ben Roethlisberger to 339 yards and 64.9 completion percentage with no touchdowns. The 339 yards through the air was the most they allowed all season, and the first time they allowed more than 300 yards to an opposing quarterback. No team brings QB pressure quite like the Broncos, led by Derek Wolfe, DeMarcus Ware, Von Miller, Antonio Smith and Sylvester Williams, a core that led the NFL in total sacks with 52. The Broncos finished first in yards allowed (283.1), passing yards allowed (199.6), third in rushing defence (83.6) and fourth in points allowed (18.5).
In their week 13 versus Patriots, the Broncos sacked Brady three times while he threw 280 yards on 23 of 42 passing, but allowed him to throw three touchdowns.
Denver also effectively stopped the run, holding the Patriots to 39 yards on the ground off 16 carries, which was led by LeGarrette Blount's 27 yards. The Patriots will likely look for dynamic running back James White to catch out of the backfield, as the Broncos allowed seven receptions for 89 yards to running backs in week 13.
The Broncos will also have to account for Julian Edelman, who was not active in their last tilt. In Edelman's return to the Patriots lineup versus the Chiefs last weekend, he caught 10 balls for 100 yards and one scamper on the ground for an 11-yard gain. The Broncos own the best 1-2 cornerback punch in the league with Aqib Talib and Chris Harris Jr., but Harris could be sidelined due to a deep bone bruise in his shoulder, which was suffered last weekend. The Broncos could look to Bradley Roby to handle slot duty in Harris' absence. According to Pro Football Focus, Roby has as many catches from the slot as Harris in one-third of snaps played.
The Broncos chose not to blitz Brady in their last matchup, as he has an uncanny tendency to move in the pocket and find open receivers. But the crafty Wade Phillips has shown all season that the Broncos are more than willing to adapt, and if there's one defence in the NFL that's capable of shutting down Brady, it's them.
Why the Broncos won't win
Manning's struggles this season are well documented, which is why the Broncos will need a balanced offence to keep up with Brady's tempo. Broncos running backs C.J. Anderson and Ronnie Hillman by-committee approach was ineffective versus the Steelers, where they combined for just 100 yards off 31 carries. In their matchup this season, Anderson did run for a season best 113 yards and two touchdowns, but the Patriots secondary didn't suit up starting linebacker Jamie Collins due to illness and lost Dont'a Hightower in the second quarter due to a knee injury. According to ESPN Stats inc, the Broncos had 15 rushes for 43 yards with Hightower on the field. Once he left the game, they rushed for 136 yards for three touchdowns off 17 carries. The return of the starting duo should mitigate the Broncos inconsistent run game, which has been prone to fumbles all season.
The Broncos will also have to deal with a full ensemble of Patriots weapons. The Patriots were without receivers Julian Edelman and Danny Amendol in their last tilt. Should the Broncos' Harris Jr. miss time, it will be interesting to see how Wade Phillips adjusts to New England's scary offence.
This means the Broncos will look to Manning to, once again, be the focal point of the Broncos offence. But the Broncos fate will have to rely on their defence to win this one.
Broncos key player — Emmanuel Sanders, WR
Sanders succeeded Demaryius Thomas as the Broncos best and most consistent performer on offence all season. The speedster caught five passes for 85 yards versus the Steelers. In his previous matchup against the Patriots, Sanders caught six balls off nine targets for 113 yards, an average of 18.8 yards per catch. There's a reason why Brady campaigned for Sanders to join the Patriots after they signed him to an offer sheet in 2013. He's a playmaker and serious disrupter on offence.
New England Patriots (12–4)
Why the Patriots will win
Two words: Tom Brady. While we documented Brady's potent offence earlier, he benefitted greatly from a superb offensive line and pass protection this season. The Patriots did not allow a sack or hit last weekend versus the Chiefs, and they should provide ample protection against the Broncos elite edge rushers.
Rob Gronkowski caught six receptions for 88 yards and a score in the last match versus the Broncos, and is hot off a 7-catch 83-yard and two-touchdown game versus the Chiefs. He's unguardable, even against the Broncos secondary.
The Patriots also owned the ninth-best rushing defence in the regular season, and will go up against a middle-of-the-pack team on the ground, as Denver averaged just 107.4 rushing yards per game this season.
Why the Patriots won't win
The Patriots will be looking for 32-year old lead power back Steven Jackson to shoulder the load versus the Broncos, who will be spelled by the lackluster Brandon Bolden. James White has been a revelation as a change of pace back for the Patriots, reminding us of Shane Vereen as a speedy pass-catcher, but the run game remains the Patriots biggest weakness on offence.

The Patriots corners are their biggest shortcoming on defence, as Logan Ryan and Malcolm Butler were inconsistent against the Chiefs. Ryan allowed eight of 10 passes to be completed in coverage for 101 yards and a score. Butler meanwhile allowed six of 10 passes for 58 yards. They did hold Jeremy Maclin to just 23 yards, but allowed an aging Jason Avant to post 69 yards off four catches and Albert Wilson to chart five catches for 57 yards and a score. Emmanuel Sanders and Demaryius Thomas should challenge the Patriots vertically, despite Manning's decline.
Patriots key player — Julian Edelman, WR
Edelman is a game-changer on offence. Outside of Rob Gronkowski, Edelman will be looked at for long gains on third-down and short passes to bust the field open. Aqib Talib will likely draw Brandon LaFell on the outside, giving Edelman a Bradley Roby matchup should Chris Harris Jr. sit. Roby has allowed 4.32 yards after the catch per reception this season, and allowed 26 yards after the catch last weekend.