Golden Bears
Sports
Bears win thriller over MacEwan, advance to quarterfinal matchup with Calgary Dinos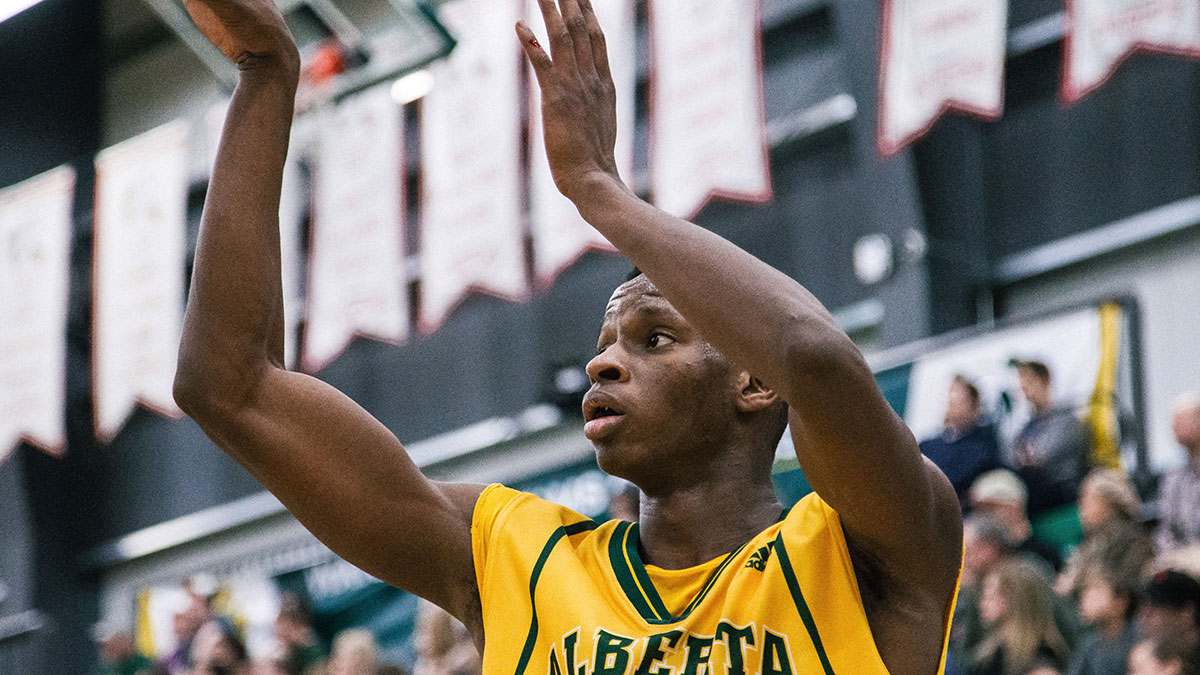 Dwan Williams' thrilling game winning put back with 1.6 seconds remaining capped off a stunning end to the inaugural Battle of Edmonton, playoff hoops edition.
The Bears, who win the best-of-three series over the Griffins 2-1, will now advance to the Canada West quarterfinals next weekend, where they'll meet the conference leading, CIS No. 4 ranked Calgary Dinos.
Bears leading scorer Mamadou Gueye accounted for 29 of Alberta's 55 points versus the Griffins, and was the only Bear to tally double digits in the win. Backup shooting guard and game hero Williams, finished second in team scoring with six points, none bigger than the final two.
In the Bears final possession while down 54-53, Gueye curled for an elbow jumper, which clanged front iron. Williams sprang up his second offensive rebound of the game and patiently sunk the go-ahead basket, prompting a final Griffins timeout with 1.6 seconds remaining.
Keith Gerdes, the Griffin's leading postseason scorer with 15.3 points per game, took the inbound, but ran out of bounds, turning the ball over to the Bears who rain out the clock for the win. Gerdes' costly gaffe ends the Griffins' first Canada West postseason berth.
Heartbreaking loss for @MacEwanGriffins MBB today, but Griffins should be proud. Played a great series & showed they are program on the rise

— Brian Swane (@BrianSwane) February 28, 2016
The Bears will travel to Jack Simpson Gymnasium in Calgary to meet the Dinos (17-3), who ended the regular season on a 13-game winning streak. The Dinos swept the season series versus the Bears 2-0, with wins on Feb. 20 (79-66) and Dec. 5 (66-57).