SU Elections Q&A: President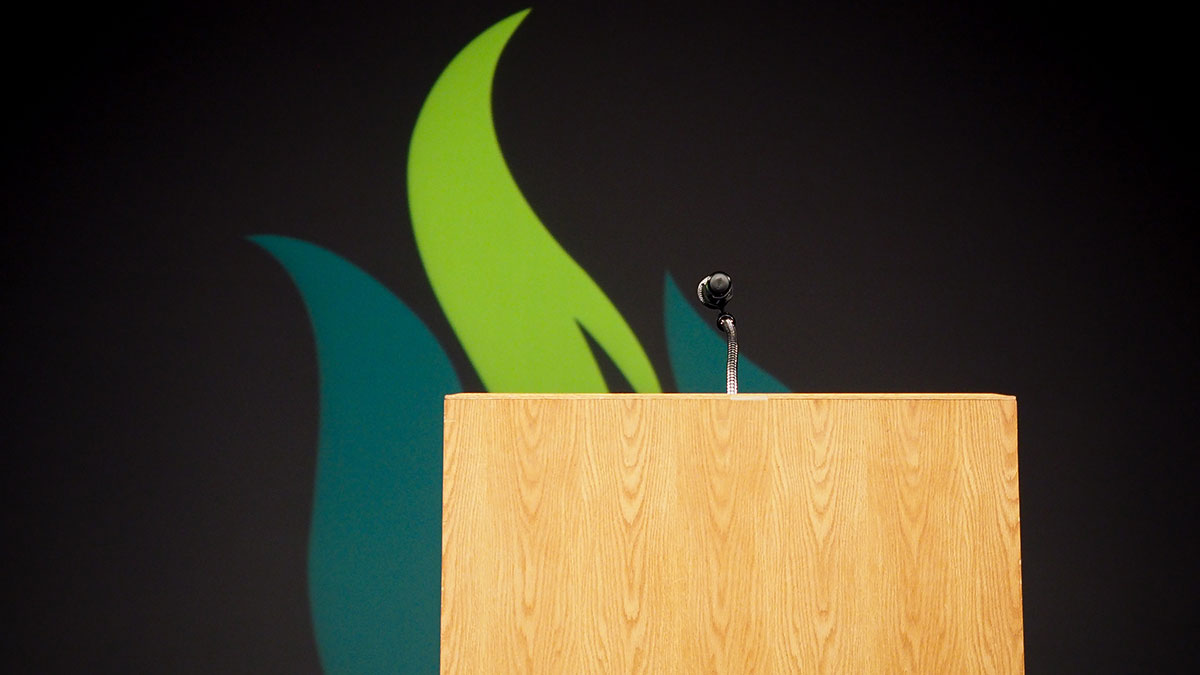 Cody Bondarchuk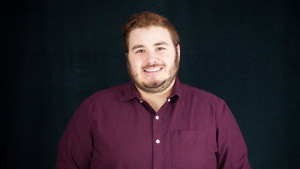 Dylan Hanwell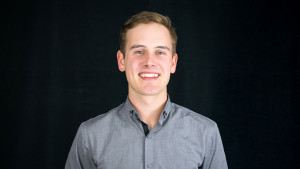 Fahim Rahman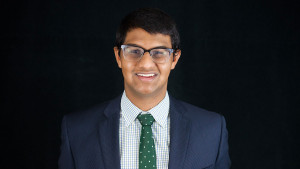 Why are you running?
Bondarchuk: I'm running because I'm not done, I think I've spent a lot of time on campus fighting for students and I want to continue the fight. The SU needs experienced leadership, someone who is able and knows the SU and what it's about. I think I can provide that.
Hanwell: I really care about the organization and the organization of the Students' Union, and the students that are a part of it. I think A, the Students' Union has given me the ability to grow as a leader, and student governance has really helped me grow as a leader and as a person. So I care about the organizational part of it and then on the other hand, this university means a lot to me. And the students that make it up mean a lot to me as well.
Rahman: I'm running because our Students' Union has the capacity to create a lot of meaningful change for undergraduates across all our campuses. And I really think that the Students' Union has to take into account the perspectives of all undergraduates on campus.
Give us a brief overview of your platform.
Bondarchuk: I'm focusing on three main points, and they all have sub-promises. Generally, looking towards a tuition strategy where we can look at what is the cost of tuition and look at tuition as a resource instead of a commodity.
Second, campus equity, really continuing the work on gender advocacy and making sure we have representation of all demographics for students in leadership.
Third thing would be student voice, making sure students are able to make their own decisions in shaping their experiences, especially for residences and student groups.
Hanwell: So I've organized it around three themes. The first being the theme of keeping university affordable, by keeping the U-Pass in the upcoming negotiations this next year affordable (and) I think it's time to ask for tuition and advocate for a rollback in tuition to reduce tuition.
The second point is making sure that students build student community. So making sure that residence associations are given the ability to collect fees again, which they haven't been, as well as put student group discipline under the Students' Union instead of the Dean of Students' office.
And then the final point is building capacity of the Students' Union. So making sure we're improving some of the businesses that we have. Also engaging with alumni, I think we have the ability to engage with but not only Students' Union alumni, but also alumni at the U of A for support or to help fill an endowment.
Rahman: There are four points in particular that I want to focus on. And it starts with mental health. Mental health has been a huge focus for the Students' Union and the university in the past few years. And rightly so. We need to ensure that we have consistent and stable funding from the provincial government to run the programs and services.
I want to lobby the provincial government for increased support for student financial aid so that affordability isn't a concern for anybody studying post-secondary, and so that more students can get involved with great experiences like getting involved with student groups and taking on volunteer roles as well as getting involved with experiential learning.
I'd really like to create a new office that connects undergraduate students with experiential learning opportunities outside their field of study because interdisciplinary learning will have a huge benefit to students after they graduate, in addition to getting work experience
And lastly, A lot of our student representative associations and other student groups have had events outright suspended for a few years just because of the actions of a few individuals… So I really just want to take a look at how we administer discipline to student groups and have more of a focus on restorative justice as opposed to pure punitive measures.
What makes your VP experience the best for the job, and how does does that give you an advantage over your competitors?
Bondarchuk: I've had a chance to work with the businesses, the services, and the staff here in the Students' Union as well as the university.
I know the SU and the University inside and out, I know all the players, I know who to talk to. I do think Ops Fi and my experiences before that put me in the best position because I have that well-rounded understanding.
Hanwell: Well the question we need to ask is, "What is the role of a president? Why do we elect a president, and what is it that we think they should do?" And my argument would be that the president is the face of an organization and ultimately it's the ambassador of an organization. I'd say in my role as VP (External), I had to do that consistently.
And I think that that's prepared me to be an ambassador both outside and now hopefully inside the university to both students and the administration. And I think it gives you perspective too, to realize what lies outside of the U of A and how that interacts with what happens here.
Rahman: I spent a lot of time advocating to the university for progress on issues that matter to students. I've successfully convinced General Faculties' Council to consider a teaching tenure stream as an additional labour component to the complement of staff that we have in our university.
And in addition to that, I've also taken a very consultative process throughout the entire year, and this year in particular, we had to create a submission to the university for President Turpin's new strategic plan, and in that, when I came up with the top ten or so priorities for undergraduate students, I made sure that students from every single faculty were heard by actively soliciting feedback from Students' Council as well as the undergraduate faculty association presidents
What problems exist in residences and what would your approach be to solving them?
Bondarchuk: Like I had said before, the big issue is that the university doesn't treat students like the adults we are. I think there are a lot of issues around the university kind of deciding what's best for students without really asking for input, and you hear the phrase a lot that we're the leaders of tomorrow. I kind of don't buy that. I think we're leading right now and we need to show them that we are.
The best way to fix it is really to show the strength of a representative organization across all the residences. Of course there are issues that have come up with Lister this past year, but really it can effect every residence when the university doesn't trust students to put effort in.
Hanwell: There's issues specifically with Lister, or with HUB, or other residences, but residence as a whole, I think there are two major issues. One is that residence associations have been denied the ability to charge fees to their students. And these are democratically approved fees. They've been denied because the university is refusing to collect them. And I think that's a big issue. It's starving out residence associations, essentially. And in order for students to build community, they need money to stay relevant. The second issue is that there's really no set of rights around being a resident. University residences are exempt under the Residential Tenancies Act, which means that the rights that you have as a tenant living off-campus, none of those apply to being a tenant at the university.And I think we need to work on some type of framework there. Maybe it's the Residential Tenancies Act and moving us under that, maybe it's something that we agree to with Residence Services and the Board of Governors. But it's enshrining and entrenching the rights of residents. I think those are two big issues for residents right now.
Rahman: There's a few problems over the past few years with residence particularly about the autonomy of the student associations that exist within residence. There's a few problems over the past few years with residence particularly about the autonomy of the student associations that exist within residence. And so I really want to work on creating a new Lister student association, it probably won't be called the same thing. It'll definitely probably have a different culture, one that tries to be more inclusive of all students living in residence and I really want to make sre that that student association is set up for success.
If you could be the president of any country, what would it be?
Bondarchuk: Oh my God, probably Iceland. Not a lot of people and those mini horses are adorable.
Hanwell: I'd say of Russia. I'd want to be — I wouldn't want to be Putin — but he has A, a ton of power as an individual and B, Russia is a pretty, well it's got some issues, but you're not starved for resources. You're not a banana republic in the third world or something like that. And it would be politically, my poli sci nerd coming out here, it would be so much more interesting than Canada, or Great Britain, or something like that. Just the way that politics would work in the country. And you'd be kind of the centre of that. And have to traverse that kind of field.
Rahman: If I could be president of any country, I'd pick my parent's home country, which is Bangladesh. It's got a lot of issues, and I'd take my experience that I've learned from student governance and working with people who may not have the clearest of intentions or the purest of intentions and try to really understand how deep corruption can root itself and ideally try to remove as much of that as possible and make it so that regardless of what religion you want to practice, you're free to do so in that country.