Golden Bears
Sports
Men's Hockey Series preview: Alberta Golden Bears vs. Mount Royal Cougars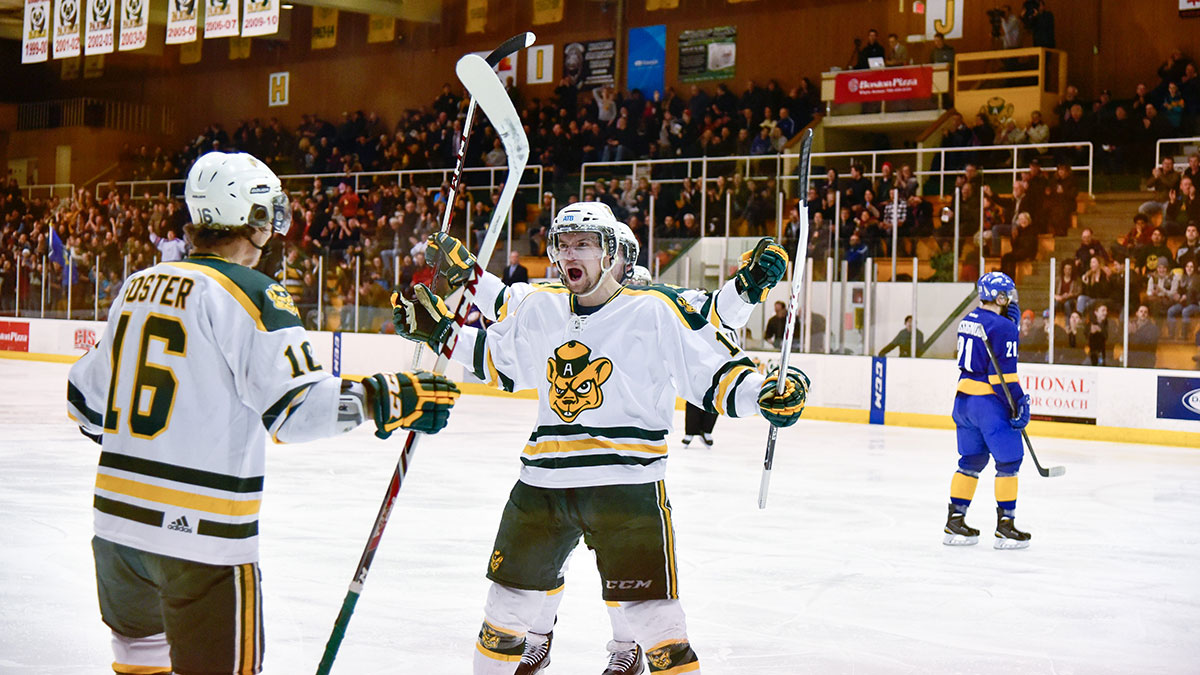 Alberta Golden Bears:
Record: 19-7-2 (second in Canada West)
Goals for: 116 (first in Canada West)
Goals against: 66 (first in Canada West)
Mount Royal Cougars:
Record: 17-8-3 (third in Canada West)
Goals for: 100 (third in Canada West)
Goals against: 73 (third in Canada West)
Keys to the series:
Special teams: In addition to leading Canada West in goals scored and surrendering the fewest goals, the Bears also boasted the best special teams numbers in the conference overall. Converting on the power play at 30.5 per cent, and killing penalties at an 87.9 per cent clip, the Bears hold a distinct special teams advantage going into the series. This advantage becomes even clearer when you look at the two teams' head-to-head numbers this season, as Mount Royal only managed one power play goal in 17 attempts against the Bears during the regular season, while the green and gold went 5/14 with the man advantage in the same time. If Serge Lajoie's squad can continue to stifle the Cougars' power play, they should have a good chance to win the series.
The Bears balanced attack: A four-headed monster led the Bears up front this past season, with Jordan Hickmott, Levko Koper, Kruise Reddick, and Stephane Legualt all finishing in the top 10 in Canada West scoring, and all scoring at more than a point-per-game pace. In total, the Bears had seven players in the top 20 scorers for Canada West this season, while Mount Royal only had two. The Cougars' defence will be in tough trying to stop the Bears scoring depth, and the green and gold will look to use it to their advantage during the course of the series.
The Cougars' big guns: Unlike the Bears, who employed an offence by committee approach, the Cougars leaned heavily on two players: fifth-year forward Tyler Fiddler, and second-year forward Cam Maclise. Fiddler had a breakout season in 2015-16, scoring a career-high 36 points, good for second in Canada West, while Maclise registered a solid 29 points in his first full season with the Cougars. Aside from Fiddler and Maclise, the Cougars had no other scorers in the top 20 in terms of points, so they will be looked at as the primary contributors on offence, and a key to Mount Royal's success in this series.