News
Tandem Program brings language learning out of classroom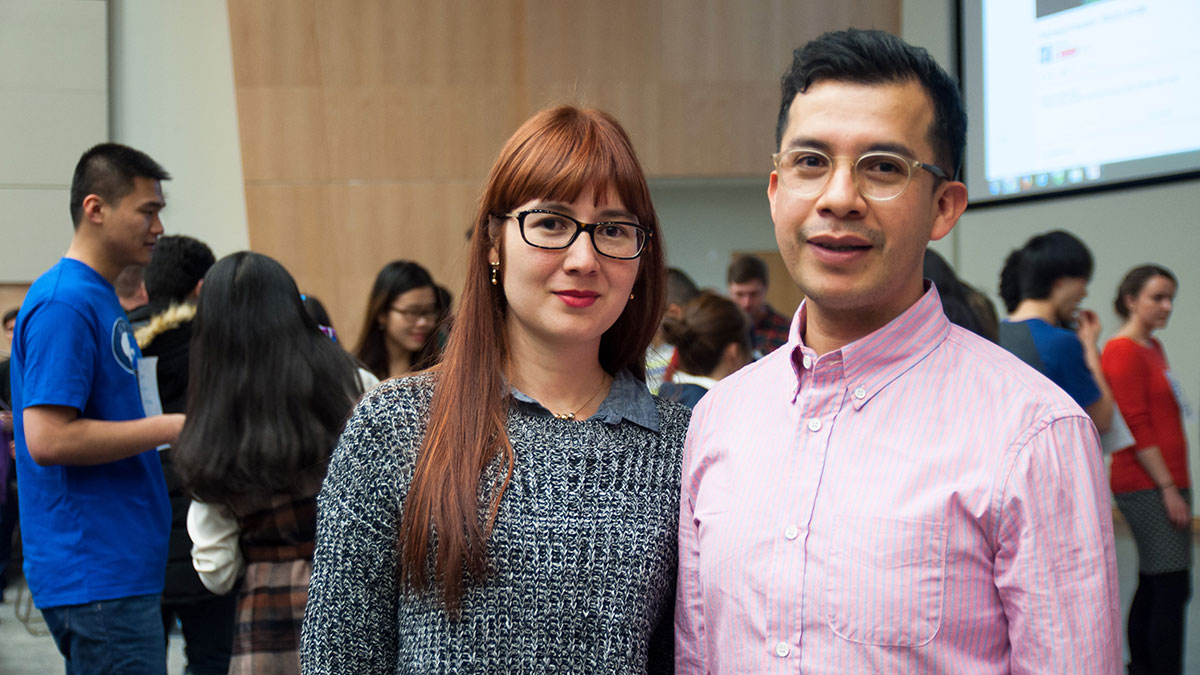 Despite a variety of apps, classes, and tutors available to those wanting to learn a new language, starting off can be a daunting task.
Those looking to learn a new language at the U of A can now seek out the Tandem Program, which pairs participants to learn language together in an informal setting. For example, one person who speaks Russian and English will teach another who speaks German and English to speak Russian, and vice versa.
Meeting for 60 to 90 minutes per week, the Tandem program emphasizes the social aspects of language, and tries to form interpersonal bonds as well as teaching a new skill. The program is led by English PhD student Hansy Herrera and Jenny Osorio, a master of arts student in Applied Linguistics.
Originally from Colombia, both Osorio and Herrera have lived in places ranging from Switzerland to Montreal. Though they have both been living in Edmonton for three years, they said that overcoming language barriers and culture shock can be difficult.
For them, Tandem allows newcomers a foothold in an otherwise strange language and culture. 
"The idea is to have something more informal than in a classroom setting," Osorio said.
"It's a different way to discover a language and a culture, and a way to have some firsthand experiences of those people."
Though the most requested languages include English, French, Japanese and Korean, Osorio said some matches were harder to make. Punjabi, Icelandic, and Swahili were a few of the requests they weren't able to fill.
260 students signed up in the fall semester, while winter signups have exceeded 600 students.
Though Tandem is not a replacement for traditional language classes, Hererra said the program has filled a space in language learning at the U of A.
"It's not going to replace a language course," Herrera said. "We want to offer a respectful, safe environment to practice language without stress or academic pressure."
There are no academic pressures in Tandem, with no tests or grading associated. The focus for Tandem's organizers is more on the social experience and bringing people together.
The common disconnect experienced by those on opposite sides of a language barrier is something Osorio and Herrera want to address. Though Tandem is not touted as a psychological service, Osorio said that bringing people together creates an important support network for international students.
"Us being immigrants at one point, we know how that feels, and how hard it sometimes is to find friends and get connected with a new community," Osorio said.
"If we could see Tandem as a part of the big UAlberta family, that would be great."