Funk Velvet brings their tasty tunes to Filthy McNasty's
Raylene Lung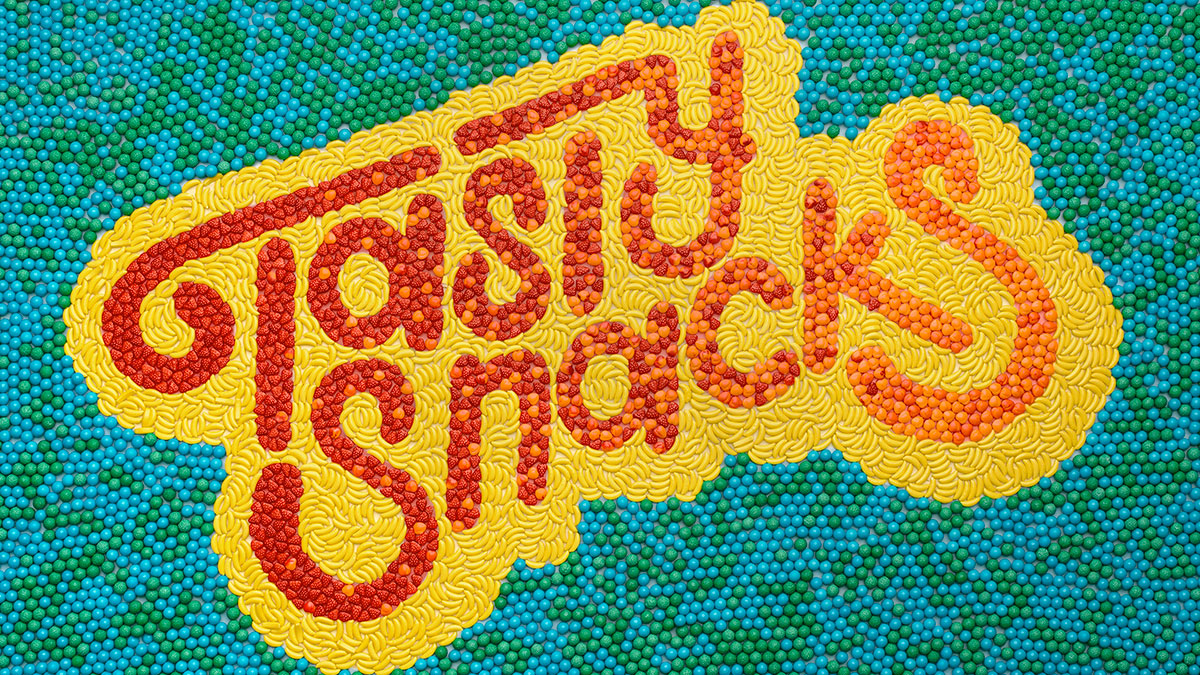 Funk Velvet
The Rule of Thirds
Saturday, March 26, 4:00 p.m. to 7:00 p.m.
Filthy McNasty's, 10511 82 Ave #2
Free
In the midst of a cultural rotation, it seems as though everything from your parent's era is coming back — flared denim, flower power and of course, music. If there's one Edmonton band suited to rejuvenate the sweet sounds of the funk era, it's Funk Velvet. The musical trio is a well-oiled time machine, offering their fresh approach to funk revival. Nico Humby, the lead vocalist and upright bass player, formed the band six years ago, pursuing an adolescent dream with friends from junior high. Three years later, Gareth Gilliland, who was playing a jazz band with current drummer Taylor Rault, became the band's guitarist and backup vocalist.
Their debut album Tasty Snacks consists of six cover songs and six originals. With its snappy title, named after one of the record's instrumentals, their debut is an ode to the classic sounds of the 50s and 60s. The band planned to make the album on a whim, but admit that the creation process was a bit of "schmoz."
They recorded over fall reading week, completing 24 hours of recording in three days. Funk Velvet never planned to record, but hashing out the album in a matter of days proved to be more difficult than they thought. They miscalculated the budget for the album and  Rault admits that there are spots in the album that he believes could be tighter and cleaner.
"It was really stressful," says Rault. "[Gilliland] didn't have reading week so he was still doing school in the mornings."
"We came up with a rough budget that turned out to be way off, by like thousands of dollars," says Gilliland.
Despite the taxing process,  the band overcame the obstacles and completed the album in a short span. The band was able to save some money from busking and apply for the Edmonton Arts Council micro-grant, which landed them $500 to put towards the album.
Their vintage sound is inspired by the funk vibes of the 60s and 70s, with inspiration drawn from R&B funk and rock. Rault and Gilliland both have a heavy jazz background and look to emulate their favourite jazz and funk artists, such as The Meters and Art Blakey. The band breathes life into timeless funk and soul classics. The music feels distant from the vocals, making for a truly archaic feel. They've pegged the instrumental title track, "Tasty Snacks," as a crowd favourite.
"We've had a really good response to it," says Humby, as he recounts audiences getting in the groove.
The band further enhances their individuality with their album art, which is completely handmade: a three by four candy creation, constructed by Humby, made out of hard colourful fruit sweets. The band's lead vocalist is also a photographer, and shot the image himself. The album's title, artfully embedded in a mosaic of candy, is written in old school font in an aged hue, resembling a record straight out of the 60s.
For now, Funk Velvet is simply having fun playing shows and goofing around in a funk band. They don't see this hobby as a serious career path, at least for now.
"I've always had a dream of being in a band and touring…but I'm only halfway through my degree," says Rault. "I think it would be fun if we could tour for four months or something."
Rault's dream may just come true. The future holds possibility, as the band have discussed touring across B.C. and Alberta, in search of small venues to perform. In the end, they're just good friends hanging out and jamming to the songs they love. Every Saturday morning, the three members play a laid back acoustic set at the Strathcona farmer's market. This gig that acts as a gateway for other performance opportunities, but functions primarily as a bonding session.
"Playing at the farmer's market is always one of the best times of my week," says Gilliland. "This is different, it feels different, it feels better, it feels good."